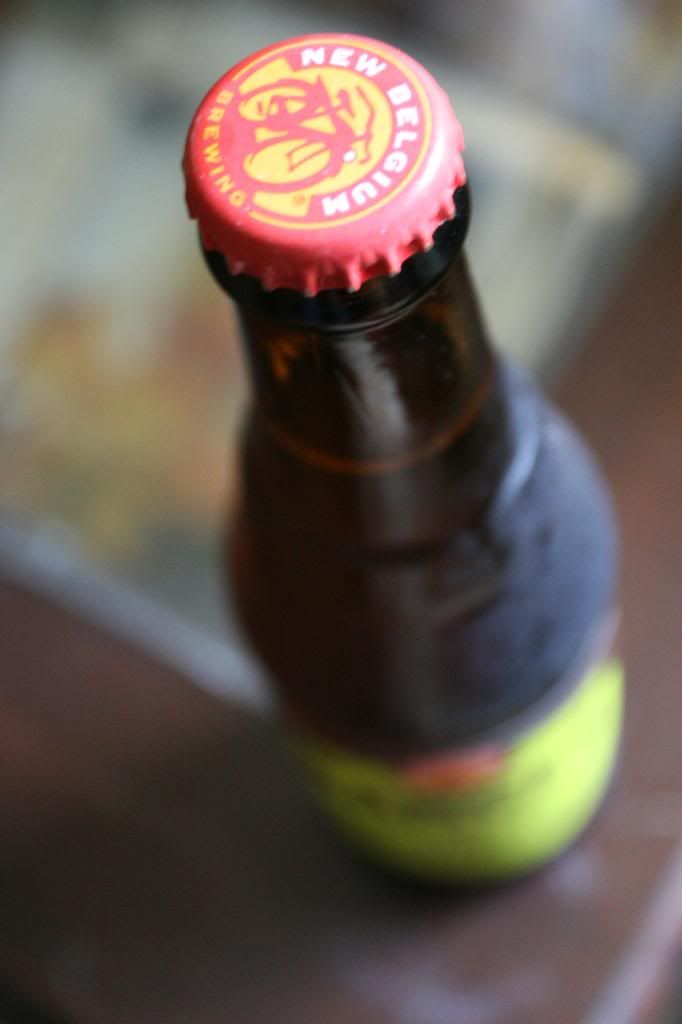 This is probably my second favorite IPA (right behind my forever-fav,
Two Hearted
by
Bell's
) as of now.
New Belgium
is newly found on the grocery shelves of us Michigan-ders, and we're oh-so-delighted to meet them! Among this beer, there are a few others that are absolutely fabulous (I just spotted another one last night I have yet to try; an Imperial IPA! eep!).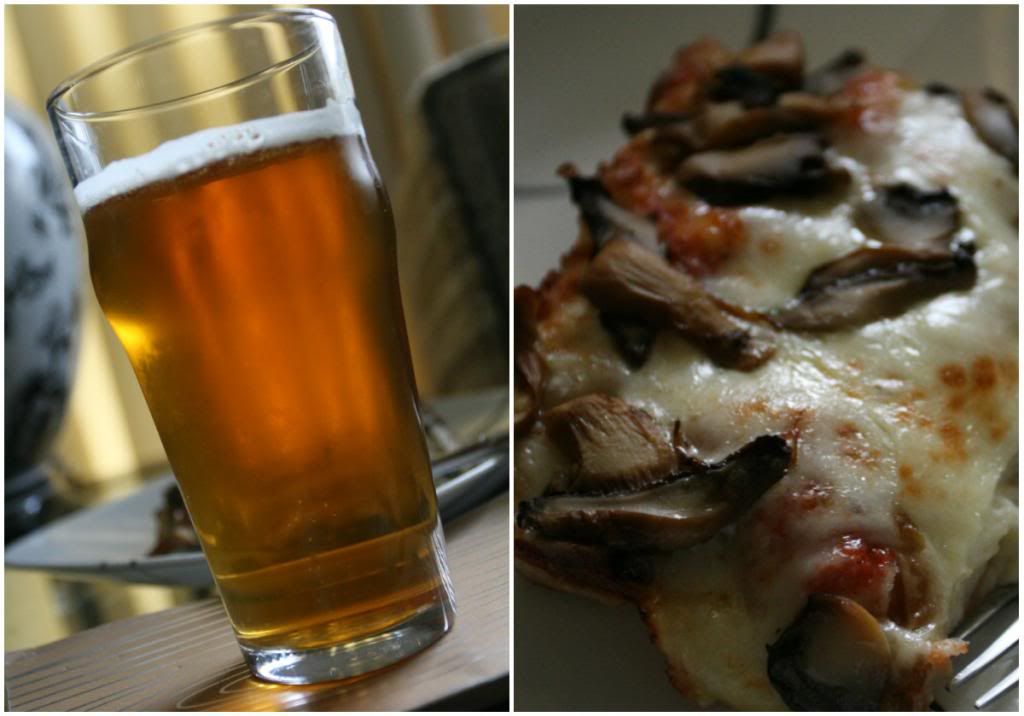 Originally out of Colorado, New Belgium expanded into Asheville, North Carolina out of popularity & need for growth. Ranger runs at 6.5% ABV, and is sooo hoppy! I'm not sure what it is about hops that I love, but the hoppier the better! I paired this beer with some good ol' pizza from Jets! (btw, I'll probably be pairing lots of beers with pizza...it's the perfect combo, right?! Plus I eat lots of the stuff.). The mushrooms on this pizza ended up being canned and rubbery, which was a bummer because I love mushrooms, but once tossed aside, deeelish!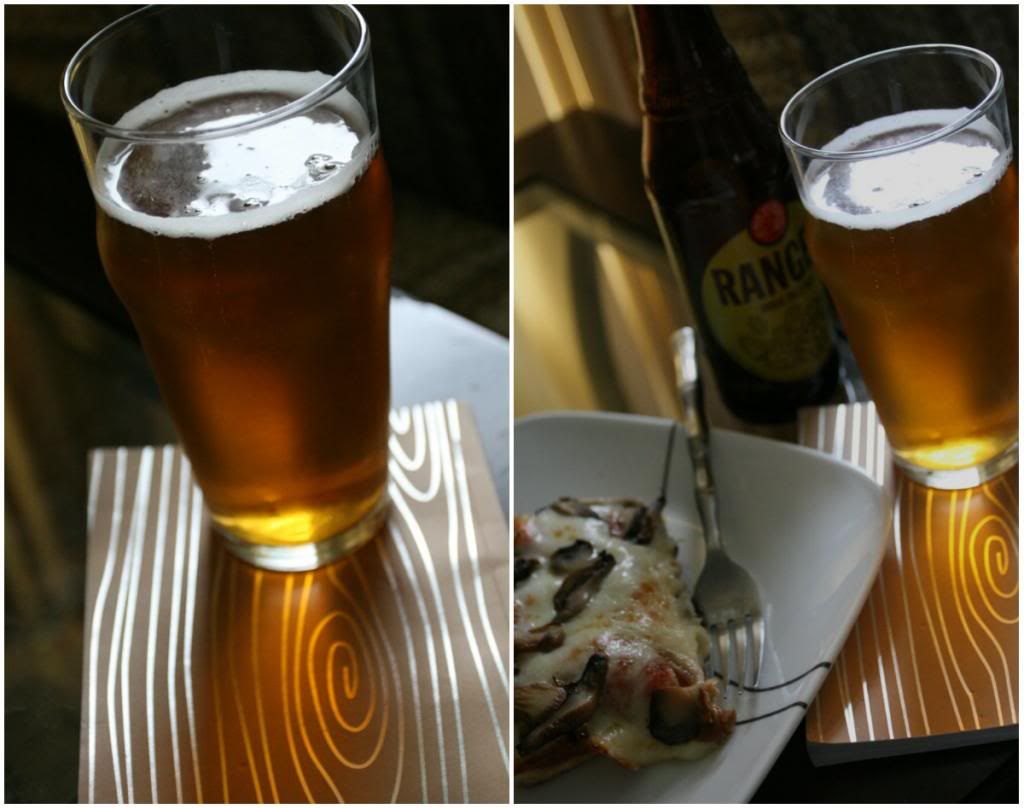 Go see what
Kristin's
been drinking, and come back to link up your own drinks & recipes! Don't have one this week? It's okay, we'll be back next week with more. ;)