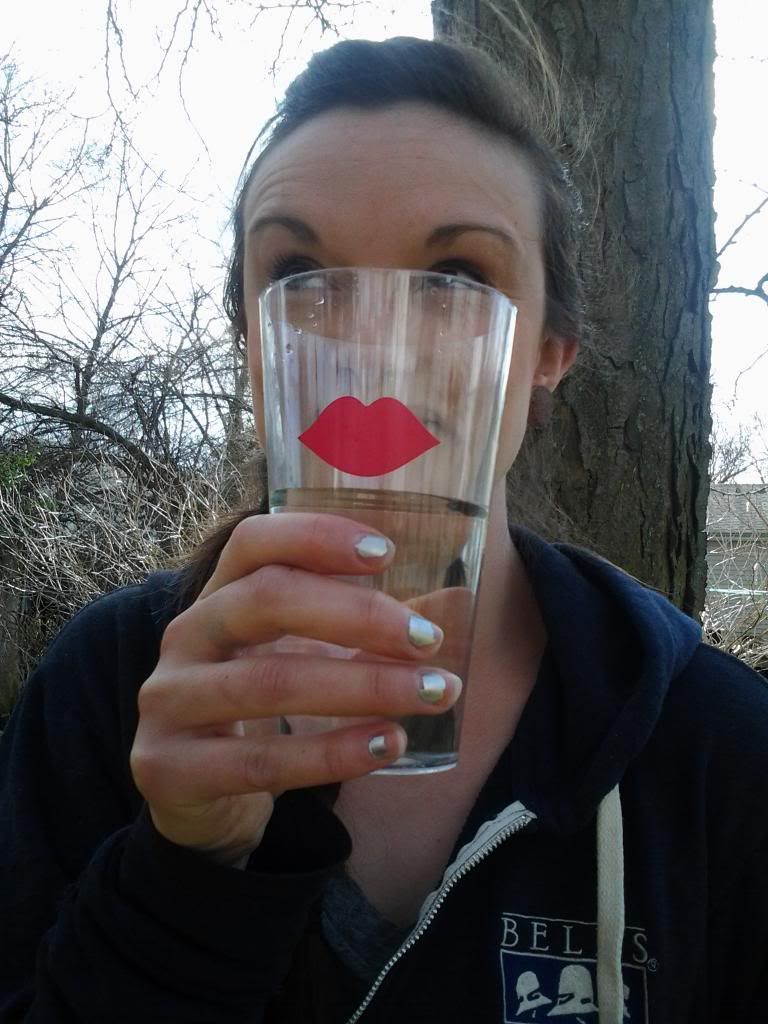 I had plans to attend a 1/2 mile run in my hometown Tuesday night in honor of the Boston Marathoners (many of whom didn't get to finish their last 1/2 mile; we would finish it for them). I had been facebook invited to it just hours prior to it happening, so I thought I'd get a quick nap in then go.
Well I'm horrible with directions, and while I thought I knew where I was going, I didn't. I finally turned around after some searching, and found the location on my way back, but I was already 15-20 minutes late (it would likely be over by then), so I decided to go home and do my own run for Boston. I'm bummed I missed it, but glad I got out and ran anyway. Taking a random route, I ended up running farther than I have lately (with a few walking breaks in-between) with a distance of 1.59 miles. I really need to start getting out more!
*continuing to pray for those affected by this horrific event.*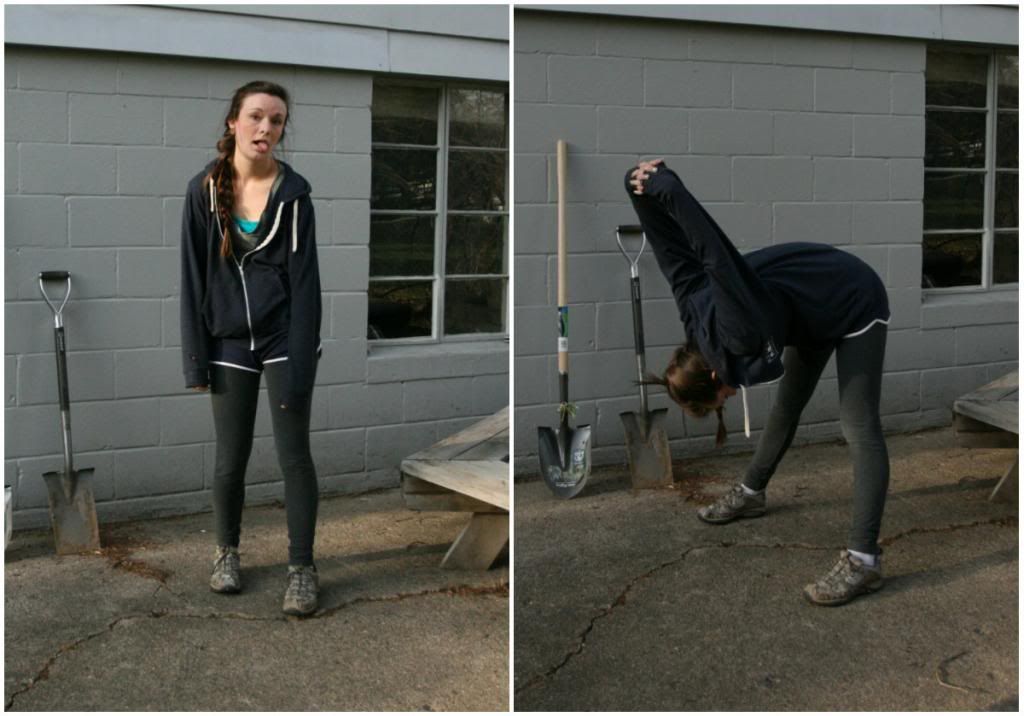 Soon I'll have to change my running get-up, as it's getting too warm out to wear this. Here's what my outfit consists of:
v-neck tshirt // Target
zip-up hoodie (Mike's from Bell's Brewery)
leggings // American Apparel
shorts // so old, who knows...
shoes // Merrells (yeah, I don't have running shoes & use my hiking shoes...oops)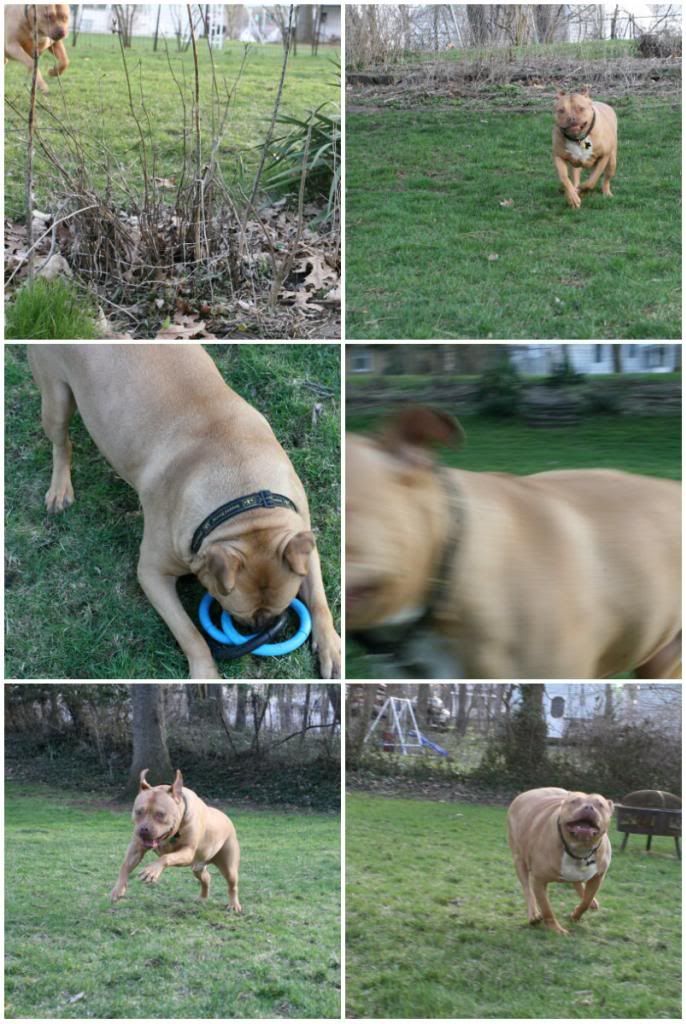 Here are a few silly pics of Nuke getting some exercise, haha!
Confession: I'm not going to run the two 5Ks I was planning on earlier this year. I decided not to when Mike got his new job. Since it's not necessarily permanent, we may be tight on $$ in the next few months, so I thought I could save some by not paying to run. I can still go out and run on my own (although it's not nearly as motivating), and plan to. boo...
If you'd like to link up with our What to Wear, head on over to
Gypsy in Jasper
, and make sure you check back in often to see all the other great outfits!
*heads up!* our next What to Wear is on May 2nd featuring a casual coffee date.