This week for what to wear we're showcasing our work outfits. I've got to say, my outfit's pretty regular; nothing too special about it. I'm lucky enough to work at a place where the dress code is very lax though, so I don't have to worry too much about what to wear. Of course there are standards, like don't come dressed like a skank, etc. haha. For the most part though, I wear jeans and then whatever top I feel like that day. I layer a lot, because depending on what I'm doing that day I could get pretty warm.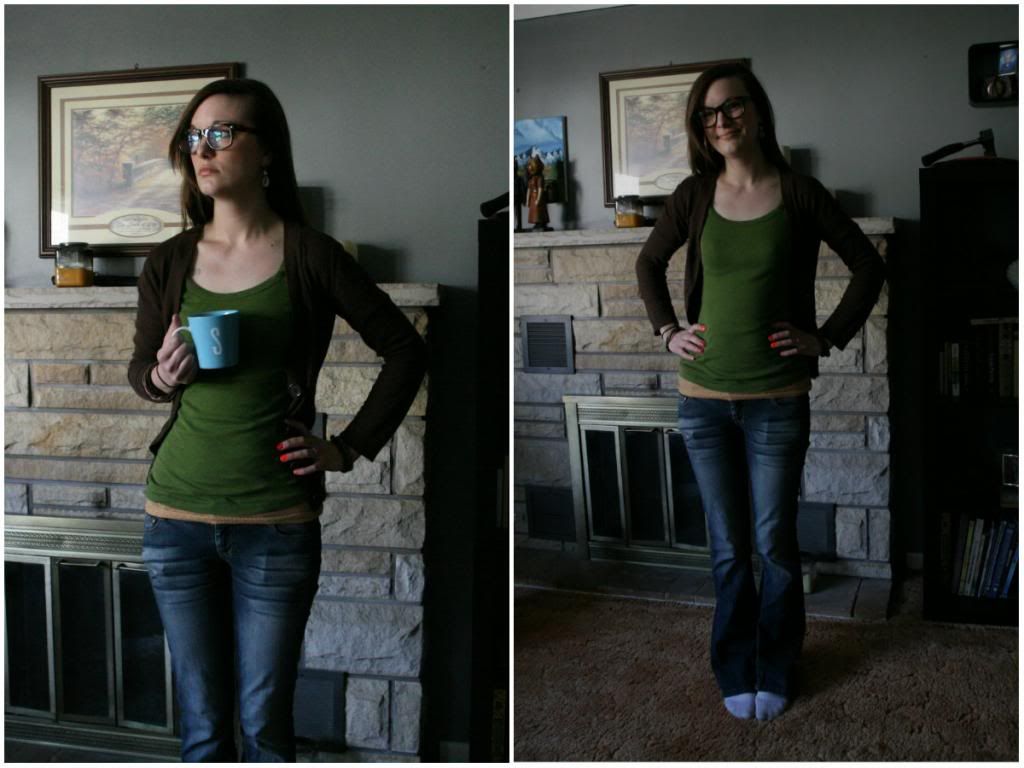 I took, these pics right before leaving for work yesterday. In fact I should have been leaving instead of taking these; I was running a bit late. And no, I'm not wearing a watch, just pretending. I really did have to get going quickly though (and I was only 1 minute late! woo, haha!).
Skirts are a definite no for me at work, and not anything I care about too much, because I get hot, sweaty, dirty, and climb ladders at my job. Also, it involves paint, hence the white tip of my right shoe. oops.
And here I am after a hard days work. I've been wearing Mike's jacket the past few days. It's oversized and comfy, and I don't know, I just like it. Every day I come home he's like, "hey, that's my coat," even though he hasn't worn it in a few years. silly.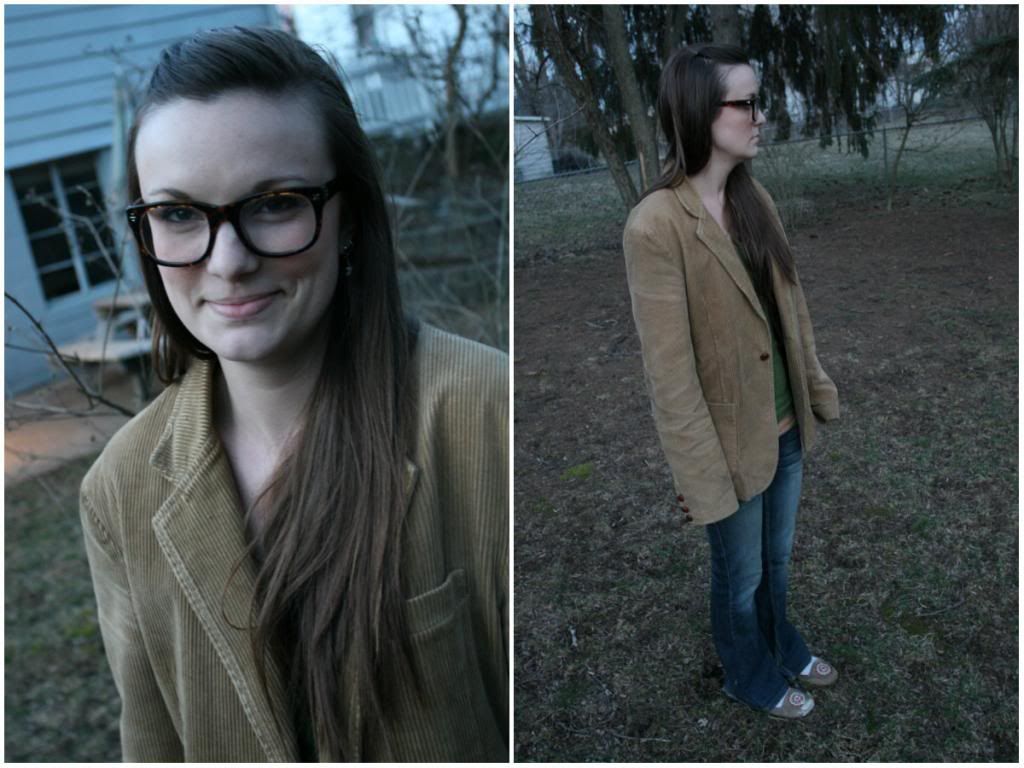 outfit details:
top & sweater // thrifted
jeans // kohl's (I think...)
shoes // payless
jacket // tj max (american eagle tag)
If you'd like to link up with your own work outfit, click on over to
Gypsy in Jasper
(and check out all of the other sweet outfits while you're there!).