It's tax daaaaay!!! How many of you waited until the last minute to file like me, or did you do them ASAP? Mike and I didn't finish ours until yesterday, haha! We usually don't wait this long, but it's really not fun to do (duh), because we almost always owe money; boo. This year is the 100th birthday of the income tax; huh!
Just for kicks, here are a few more things of note that have happened on April 15 throughout the years (the good & the bad)...
...The sinking of the Titanic in 1912
In 1865 Abraham Lincoln passed away after being assassinated the night before.
The first Randy McNally Road Atlas was published in 1924.
...and this girl was born in 1986! haha! Check out that style! I'm pretty sure this was taken on one of my birthdays back in the day; I have no idea how old I am here, but I look pretty goofy. (I'm thinking the bike helmet was a gift & I wasn't just wearing around; I'm hoping, haha!)
If you'd like to celebrate with me, I'd love if you could help my donating to my birthday clean water campaign through
charity: water
. Just click the photo below!! :) Thanks so much to everyone who's donated so far; I really appreciate it! If you're unable to right now, it'll be open until July 2, so no rush!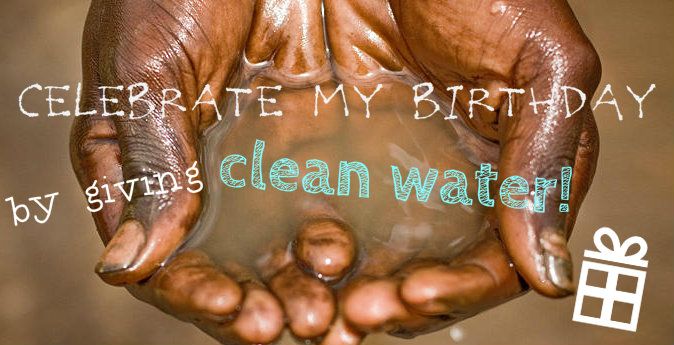 I'm off to have some breakfast with my Mom, and then see my Grandma! Hope you all have a lovely day, and that tax season wasn't too rough on you this year.
**psst, I hear Arby's is giving away free curly fries today in honor of the holiday! You may want to check that out!! (don't quote me on that though, I just heard it from the Internet!)