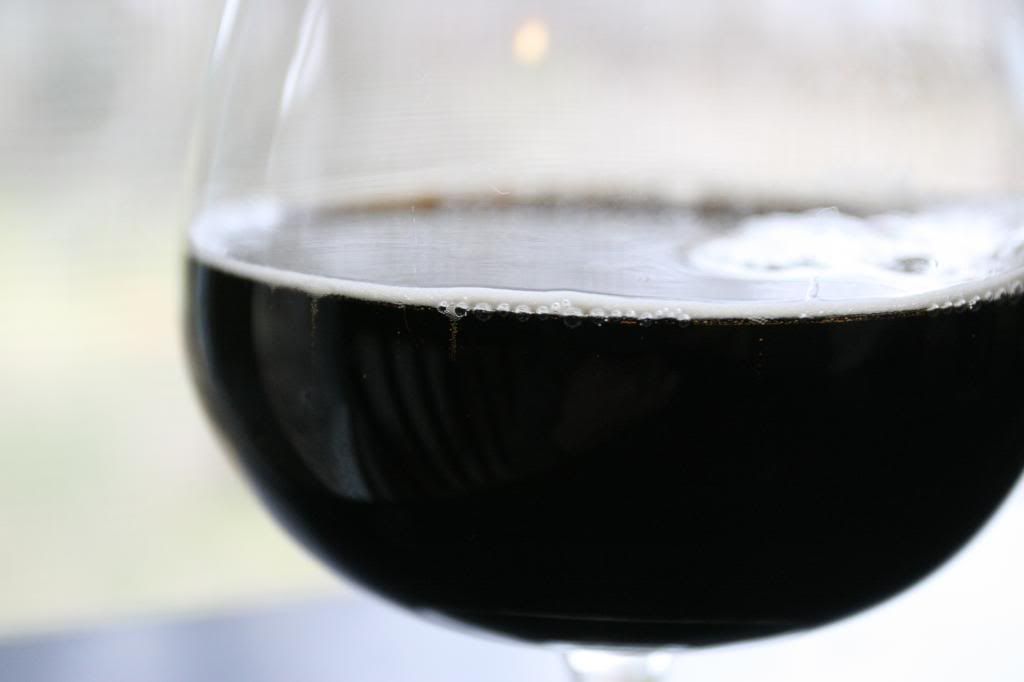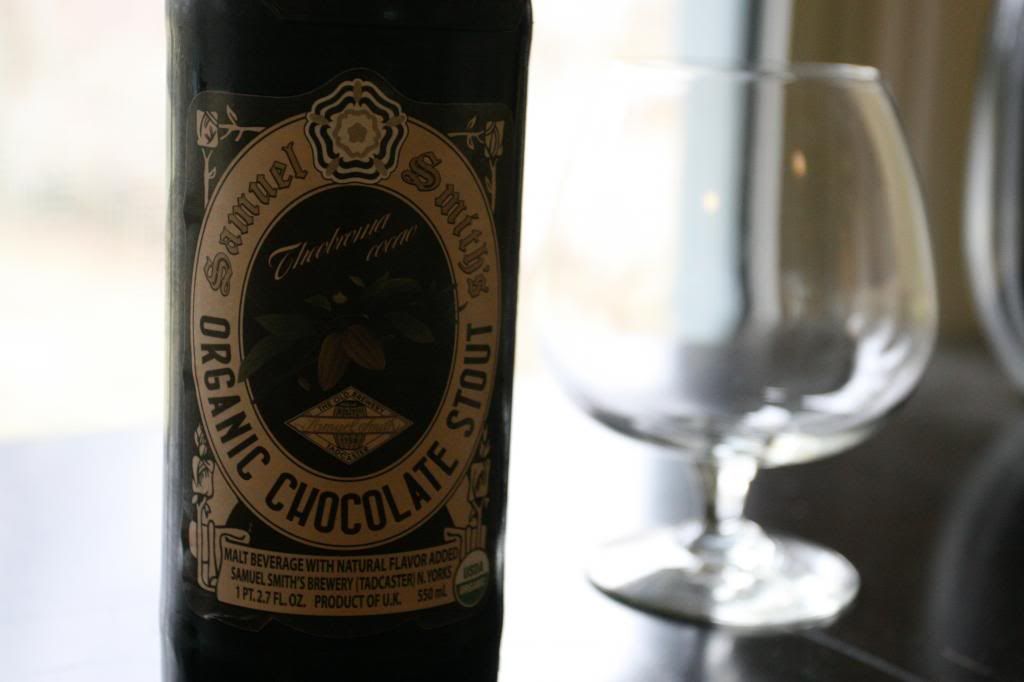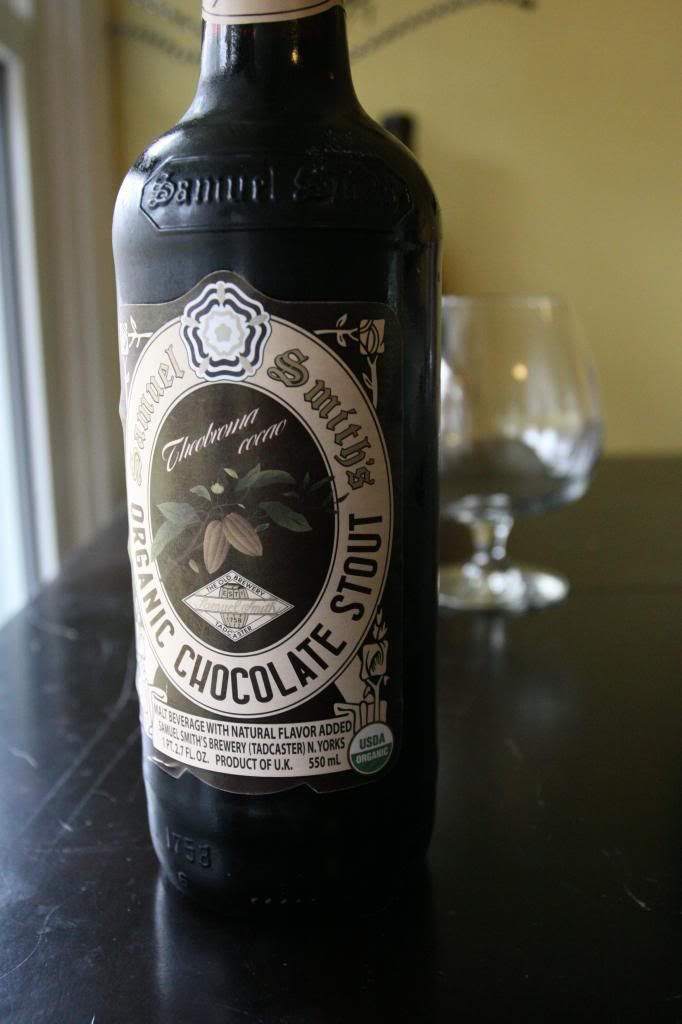 Mmmm, yum...
This was my first time trying Samuel Smith's Organic Chocolate Stout, and *sigh*. It was delicious. I have a huge sweet tooth so I'm sure that didn't hinder the tasting in the least. Now, I like stouts, but it just all depends on the specific stout...I really don't care for ones that are really frothy and have a lo of air to them, like whipped cream; it just makes me feel sick. This one did not have that effect, as it went down very smoothly.
Mike didn't like this beer very much because it tasted like straight-up chocolate. :) I think that's what made it so good, haha! There's hardly any alcohol taste, and it's just so...mmm...
If you don't like beer very much, and love chocolate, I think I'd be safe to say you'd like this! At 5% ABV, it's light enough to enjoy with brunch (like I did!), or after dinner with some dessert. Samuel Smith's is out of Tadcaster, North Yorkshire in the UK. The fact that it's organic is a win for this hipster heart here. :)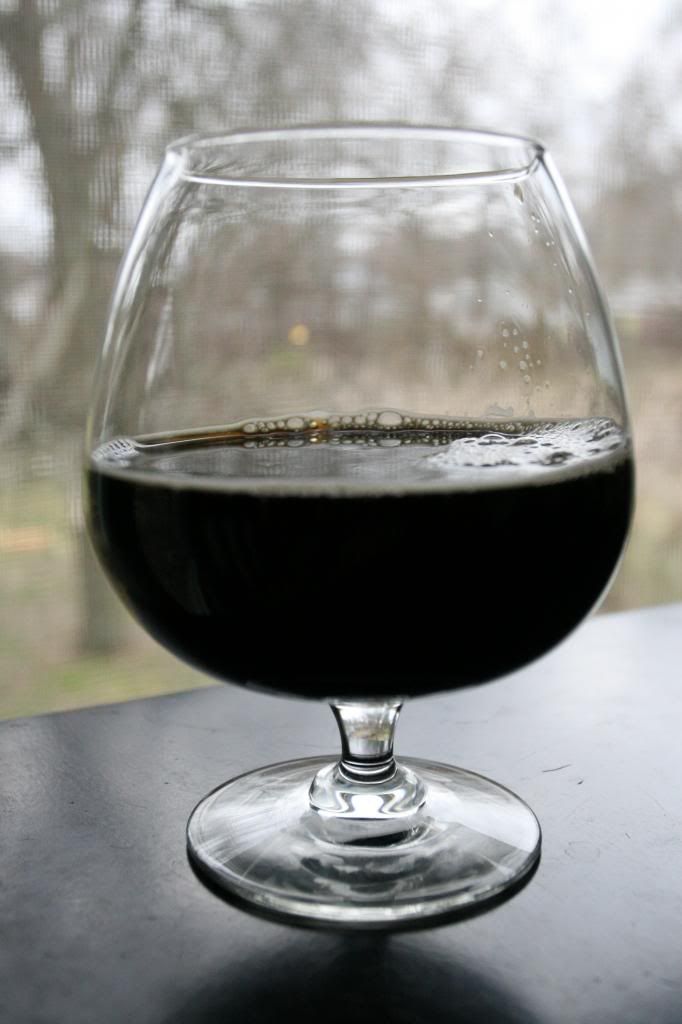 My brunch was way too big! Let's just say my eyes were bigger than my stomach, eh? I had a de-licious asiago cheese bagel, some frozen berries, the chocolate stout, and I made an apple pie smoothie (which I ended up saving for the next days lunch). Soooo good; I recommend you try this beer if you see it on your store shelves!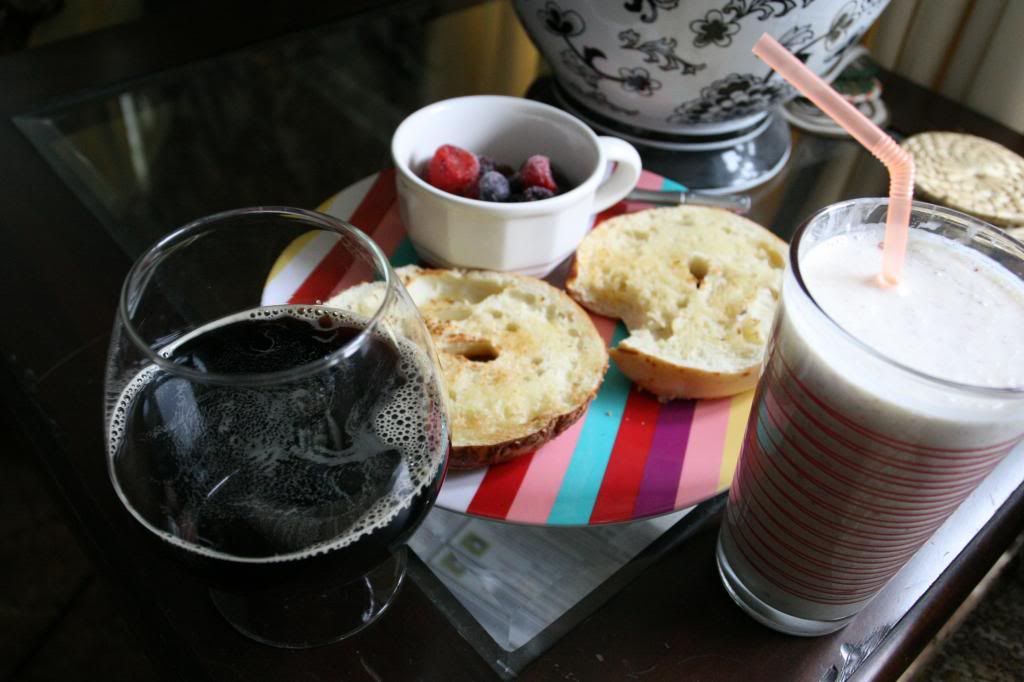 Go check out what Kristin's been drinking over at
Skinny Jeans & a Chai Latte
! If you've had something amazing to drink lately that you can't wait to tell us about, please link up! Grab the button below and go to town; it'll be open all weekend, so you have a bit of time. If not this week, there's always the next. ;) Happy Friday!!