So you may be thinking, "really, a beer from a can?" I know, me too. I don't usually think highly of beers that are served out of a can, and was highly suspicious of this one when Mike picked it up off the shelf at the grocery store. And for my second ever Food & Beer Friday? pleeease...
Well, I was pleasantly surprised by this one guys. I've never seen this one in stores before, so it may be new to my area (or I'm just not paying close enough attention). It comes from Colorado, and is made by Oskar Blues Brewery. From looking at their website and history, it won a gold medal in the 2008 World Beer Championships, and a bronze medal for Scotch ales in 2011 at the Great American Beer Festival.
Oskar Blues was the first craft brewery to start canning their beer, and they do it for a multitude of reasons, including freshness (no sun exposure that you can get through glass), portability, and eco-friendliness. Cans are way easier and use a lot less energy to recycle than glass. huh.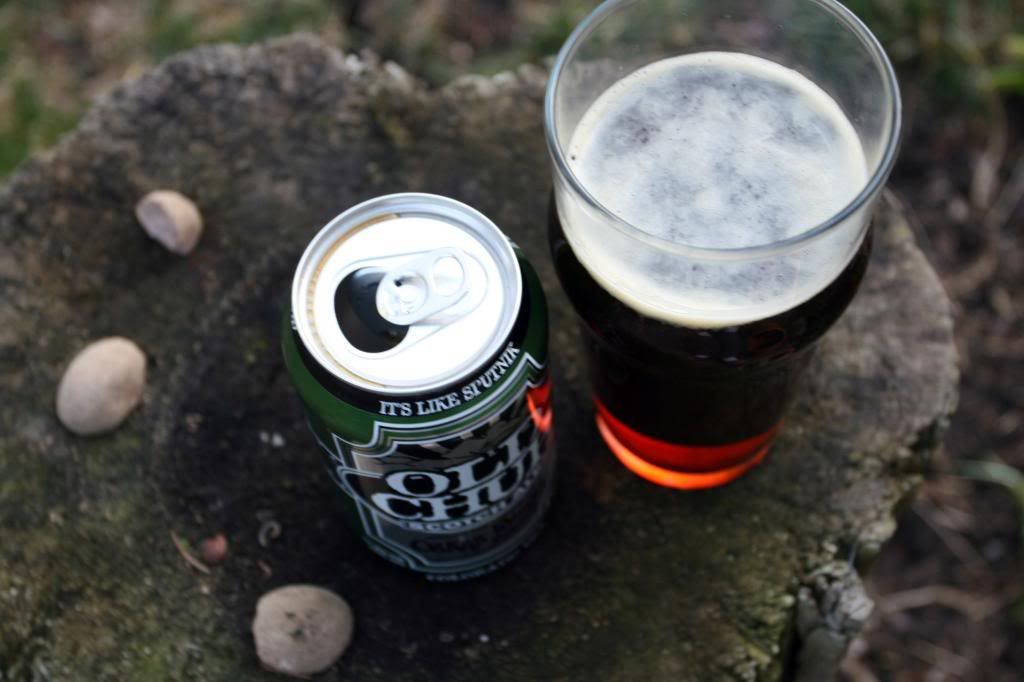 Anyhoo, this beer was delicious, and at 8% abv it'll knock your socks off if you're not careful enough. It gives off very deep caramel notes, and goes down oh-so-smoothly. Mike claims he tasted smokiness and a hint of a pine finish, but I got nothin', haha! I'm glad though, because I'm not really a fan of either.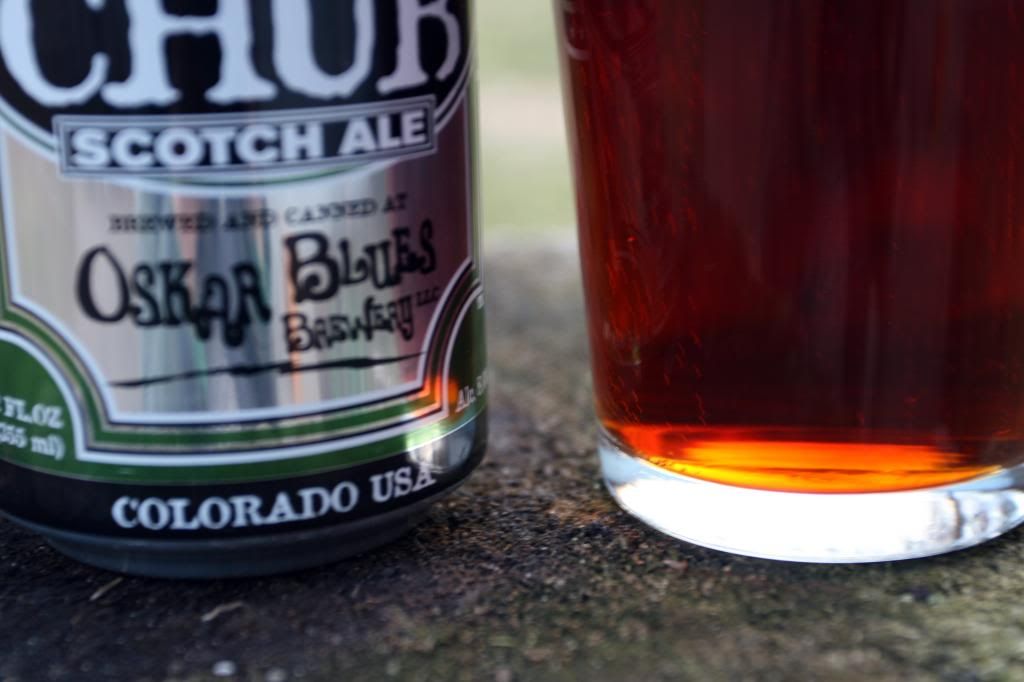 In case you're having a hard time reading what the bottom of the can says, it states, "canned on 02/06/13 @14:00 Happy B-day Dre." Just thought it was cute that they added that personal message to it. The design of the can was pretty sweet, and I love that they're totally into recycling, because that's my thing!! Also, Ball makes beer cans? Who knew?!
I didn't pair this beer with anything since I actually drank it on Easter and was so stuffed from the homemade pizza and pie I had divulged in. I did snack on a few cheese Sun-chips with the beer though, and it was tasty.
Make sure you check out
Skinny Jeans & a Chai Latte
to see what she's been drinking, and don't forget to link up with your own beer of choice!