The time has come to clean out my closet and give it some room to breathe a little. Every now and then, I'll go through and donate a few items that I no longer wear, but lately I've just felt like there are so many things in there that I'm just not crazy about. I really want to love what I wear, and not just have wear things to have something on my body. I think a lot of us feel the same way in that clothing is an expression of who we are, and I love being able to express myself this way.
Soooo, I went through my closet and ripped a bunch of clothes off of hangers, folded them neatly, and donated them to my favorite thrift store; Salvation Army. I tried not to think about it too much, because I tend to hoard clothes away, thinking, "but maybe I'll wear that sometime!" Nope, just get rid of it. If I haven't worn it in a long time, it's out.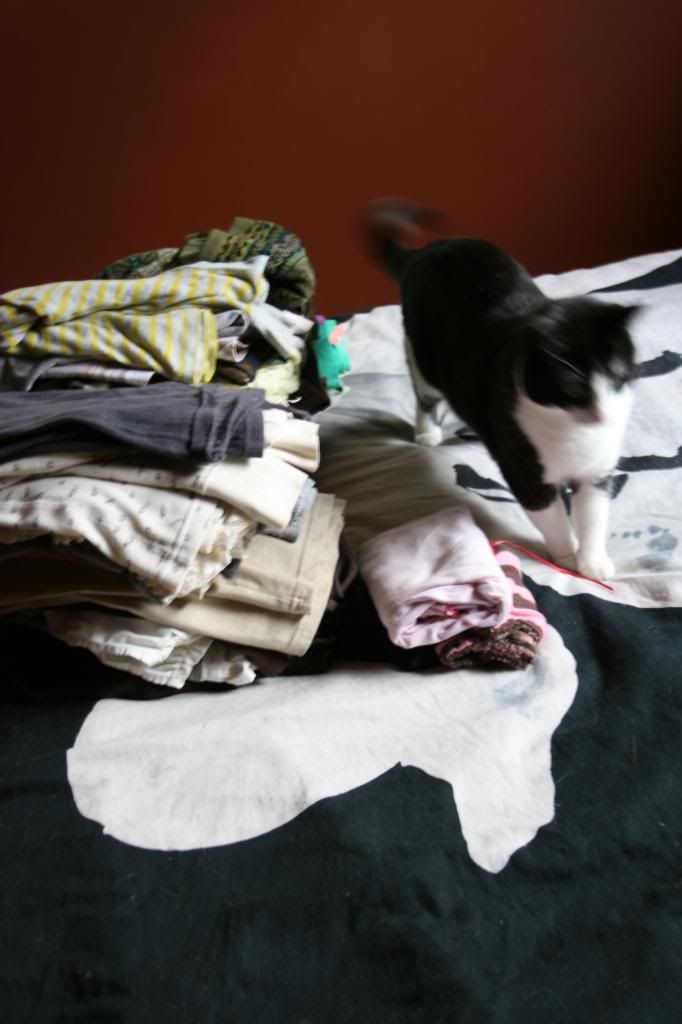 I'm going to try to be pickier when buying clothing, and only buy things that I
really
like. hehe, when I dropped off my donated clothes yesterday, I of course had to go in and shop for a while, and have already replaced some of them with a few new-to-me pieces. I'll share what I got with you shortly!