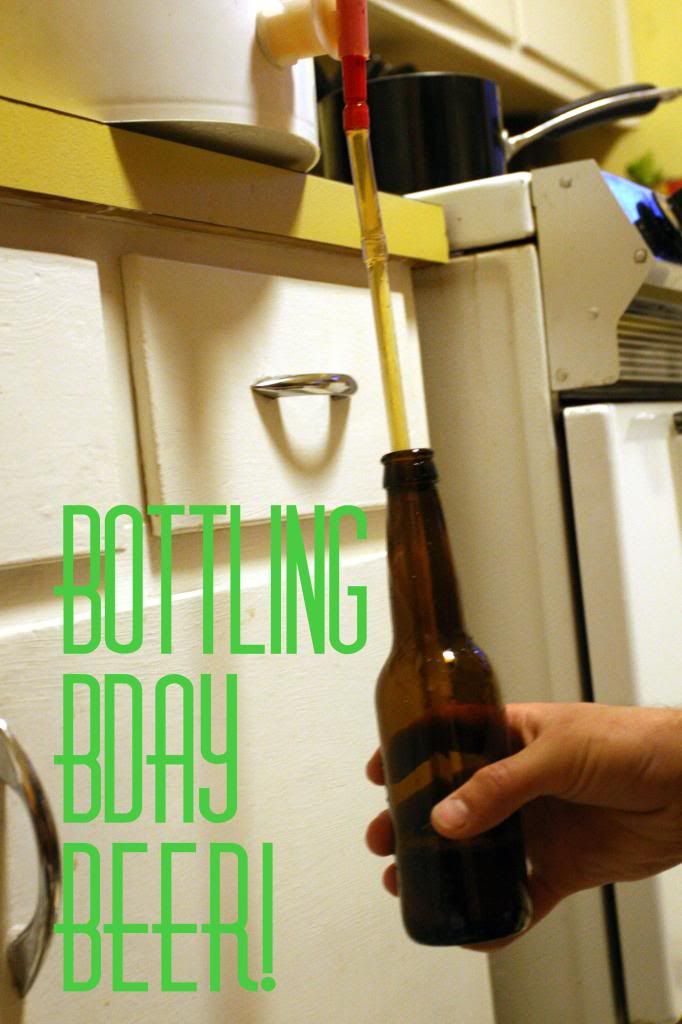 When Mike was deciding what to brew next (not sure if I've mentioned before that he home-brews beer...but he does, and he's amazing at it), he threw out the idea making an IPA next. I got super excited of course, since that's my favorite style of beer, and exclaimed, "It could be my birthday beer!!" So, this IPA is now mine, haha!
Here are a few photos of bottling night. I'm hoping it will be carbonated enough to crack open on my bday in a week!
(siphoning the beer out of the carboy)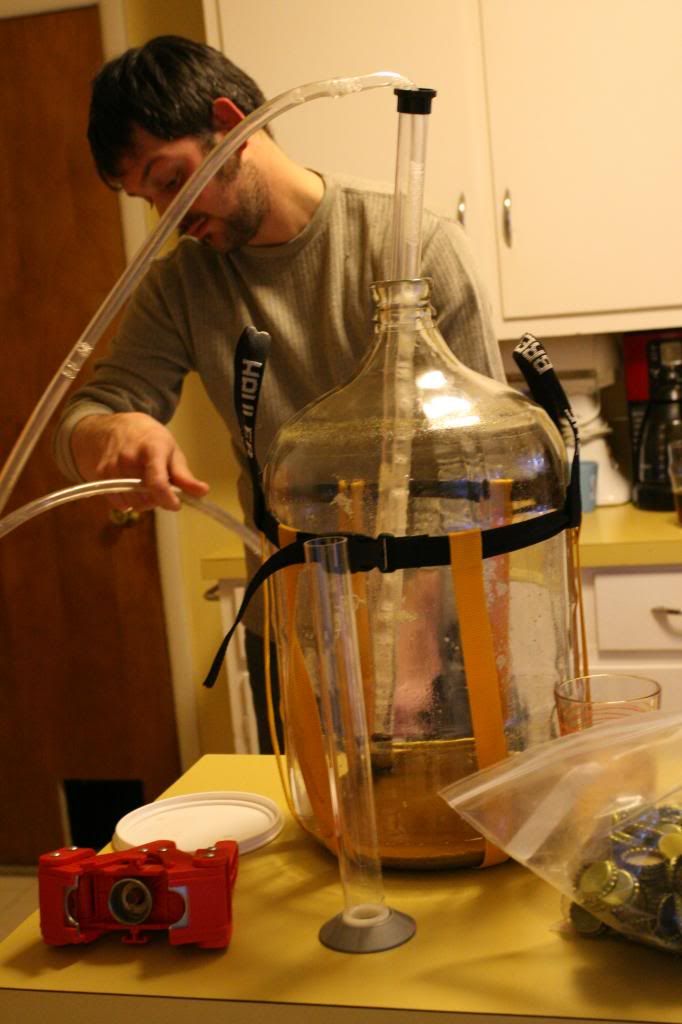 (Mike always pours a little into a glass to taste-test before bottling; pretty weird drinking un-carbonated beer, and it changes so much with time! So far it's good, but has a bit of an odd flavor; sweet almost.)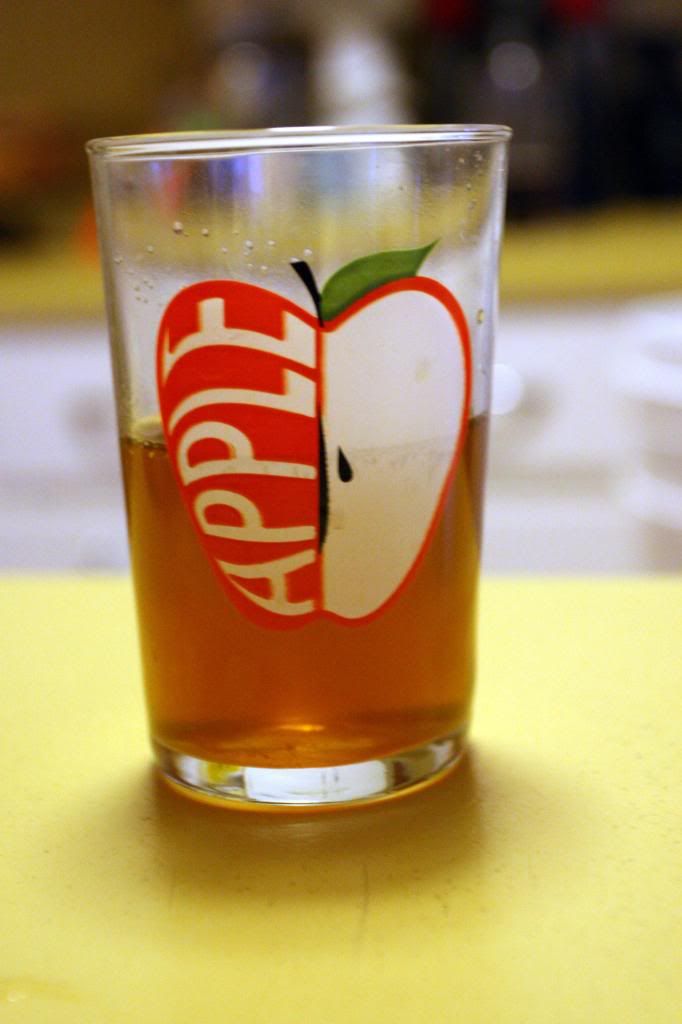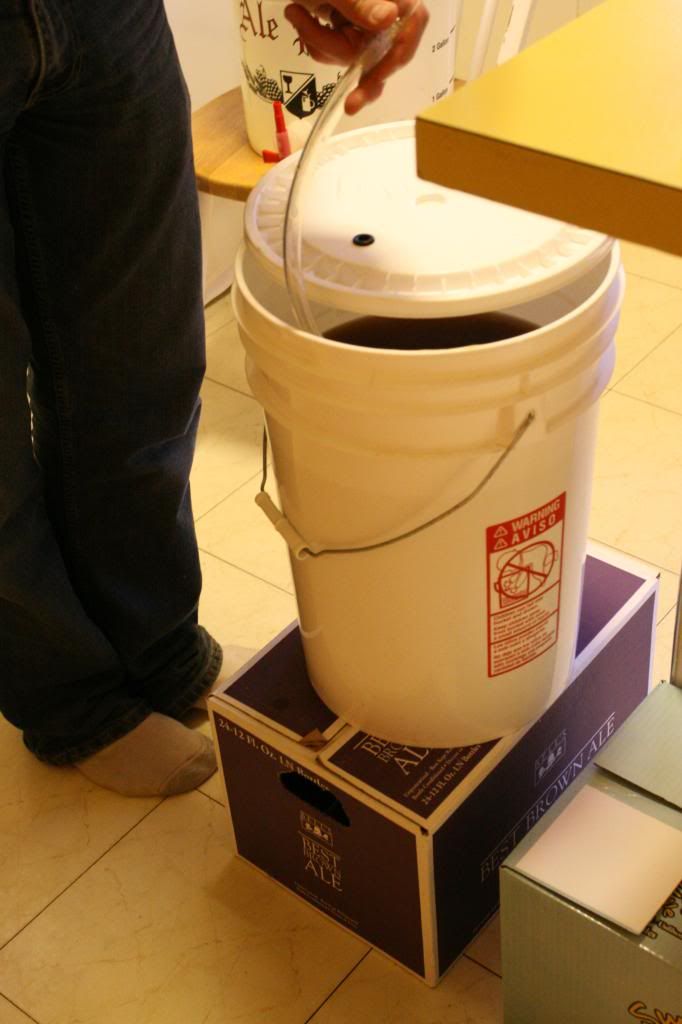 (Moss was supervising the bottling production.)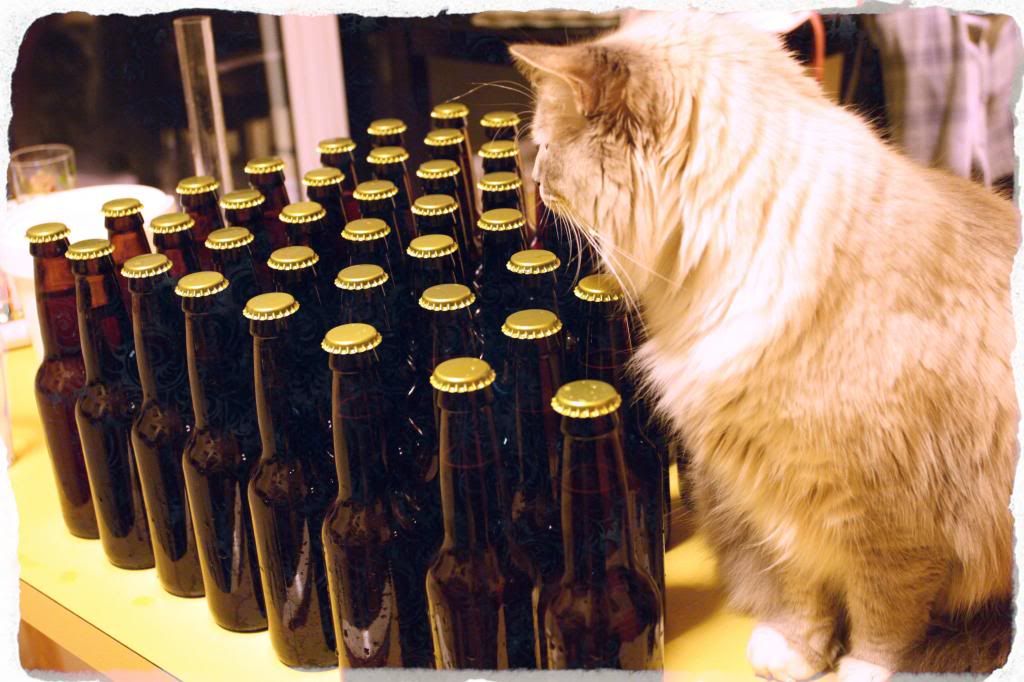 Can't wait to try it in a week (hopefully)!
If you'd like to contribute to giving clean water to people in honor of my bday, you can read my post about it
here
, and find
the link to give here
. Only one week till my bday people, let's make this happen! :)