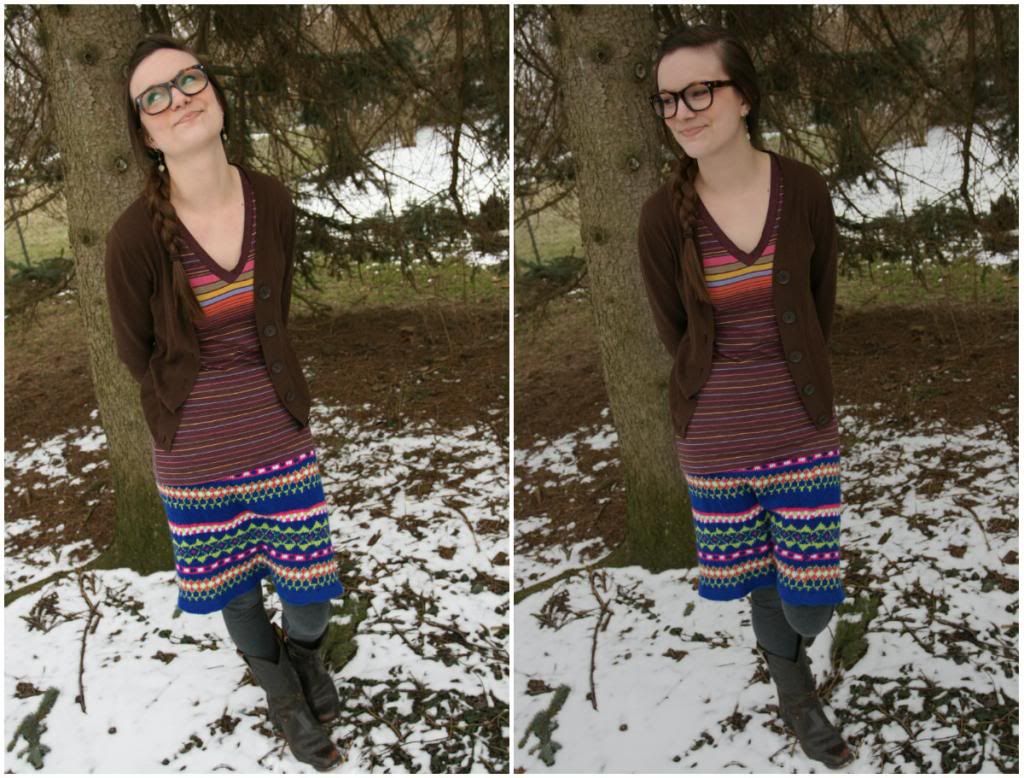 I finally got to bust my cowboy boots back out yesteday! It's nearly impossible to wear them in the winter, because they have zero traction; I found that out the hard way a few years ago when I stepped on some ice with them on. Although I didn't fall, limbs were flying in every direction for a few moments. That's when I decided they were only to be worn in dry conditions. I know, I know, there's totally snow in these pics, but this is my backyard folks, and it hasn't completely melted out there yet. The pavement, etc. that I need to walk on in public is dry as a bone though, so I'm safe. ;)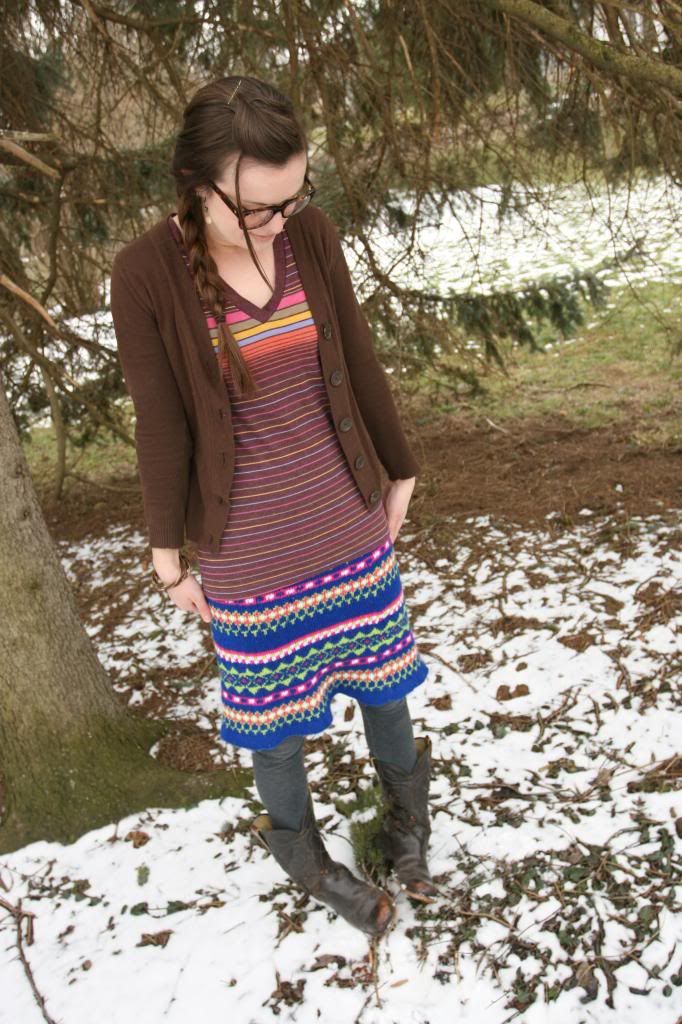 This is my first time wearing this skirt even though I found it at the thrift store months ago. I'm still not quite sure I like it...I mean, I do with this outfit, but it's a little longer than I'd like (I have to yoink it up over my belly-button in order for it to be this short and the feeling drives me crazy!). I'm not sure I can alter it because it's pretty much a sweater, and I'm afraid if I chop into it it'll be a goner.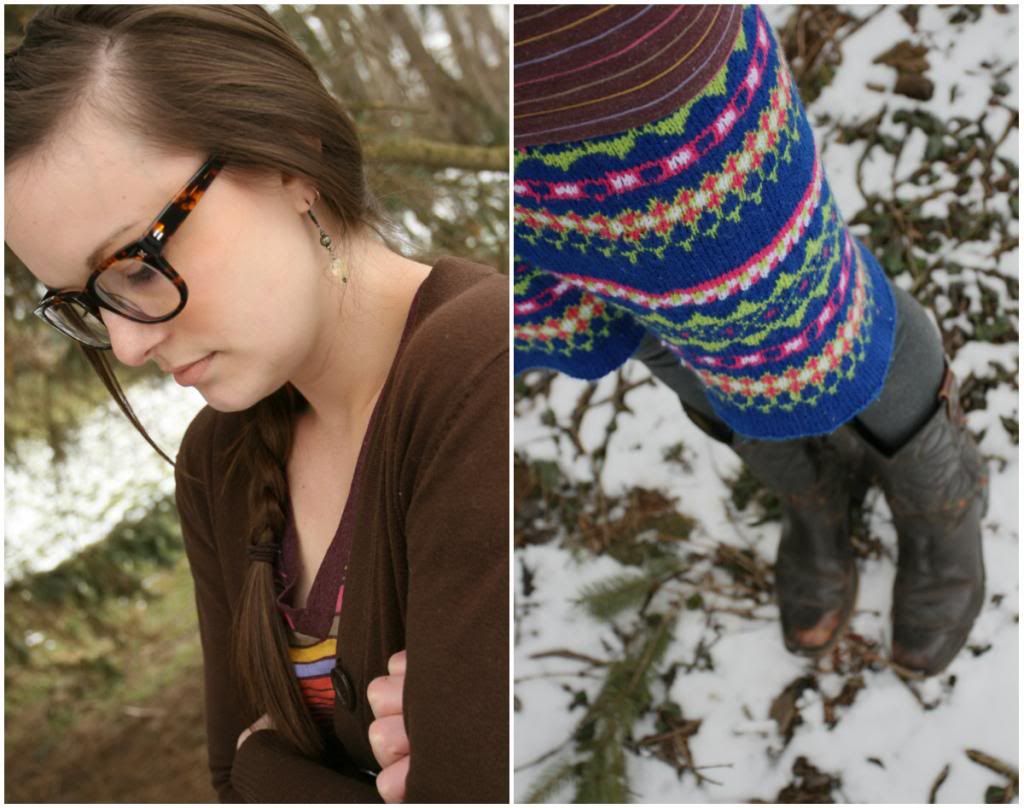 Check the earrings I won over at
Dusty Country Road
! Aren't they beautiful? I love 'em, and have been wearing the snot out of them! If you haven't yet discovered Jaqui's blog, go take a peek; she's pretty awesome!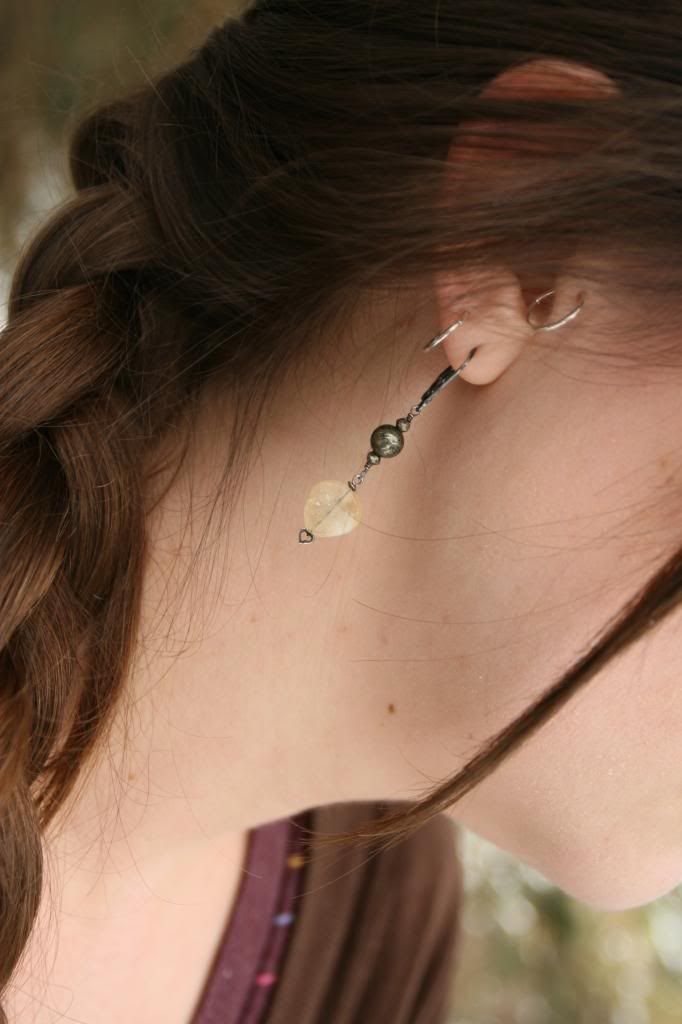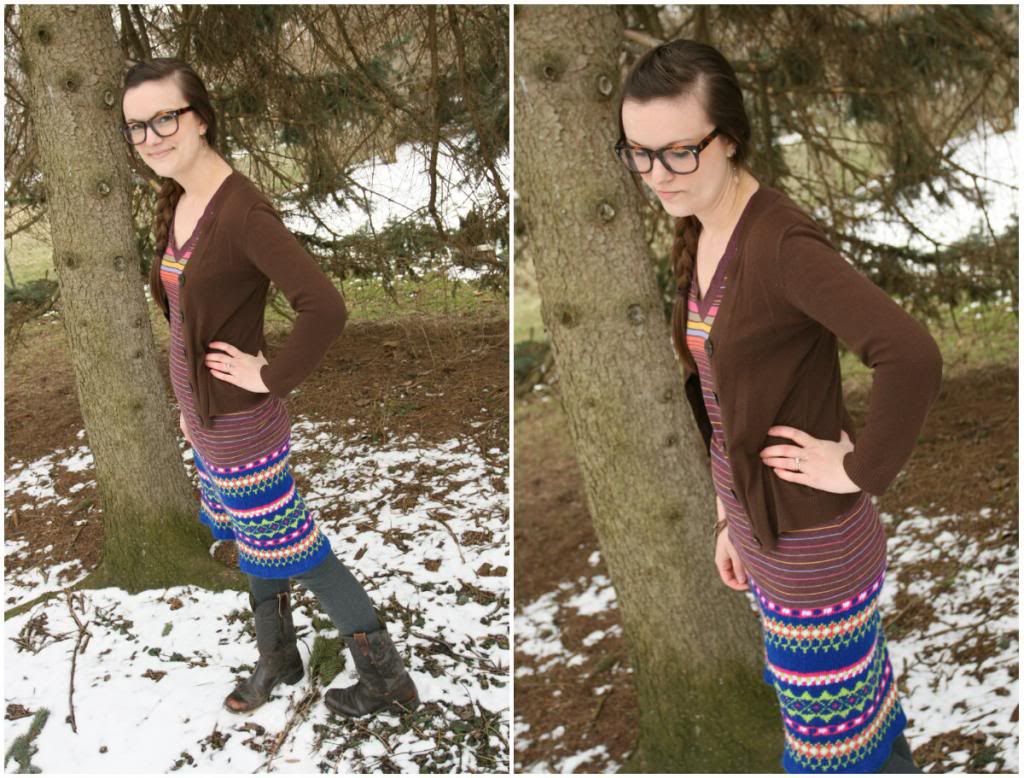 outfit details-
shirt- Target // earrings-
Dusty Country Road
// glasses-
Coastal
// sweater & skirt- thrifted // leggings- american apparel // boots- garage sale