I felt a wee bit like an 80's rock star in this outfit, with my hair all poofy and lots of blush and all. I'm not sure I'd actually go into public wearing this (yet I publish it on the internet...); I think I'd need a little more confidence before taking the first step out the door. Mostly, confidence that my thigh highs wouldn't fall down to my ankles...haha.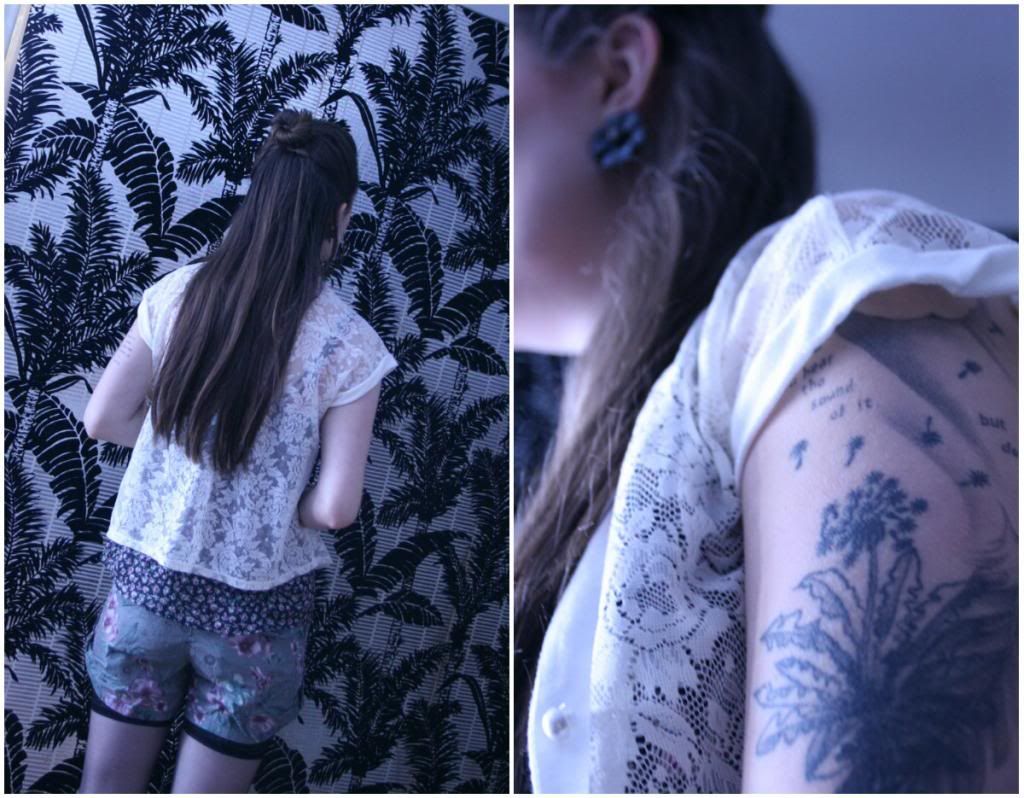 Before doing this photo shoot, I didn't think I'd have much in the floral department, but I kept finding more things to incorporate, like my jewelry. Aaand it helped that I made a trip to the mall the morning of and found this lace top (on sale for $5, woo!). Oh, and my tattoo is in the floral department, but I'm always wearing that.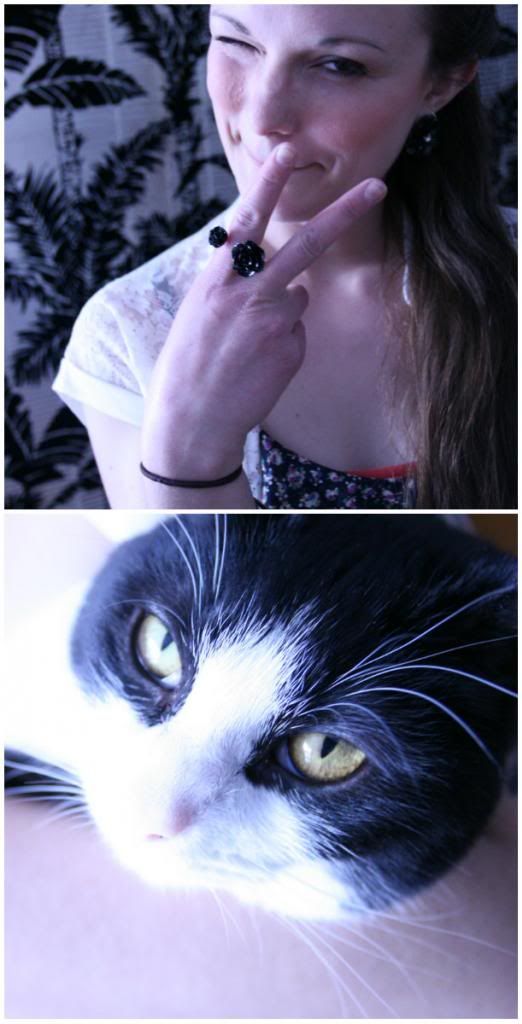 outfit details:
lace top- Charlotte Russe // floral tank- hand-me-down // shorts & thigh highs- Target // shoes- payless? // earrings- the mall (either f21 or charlotte russe) // ring- modcloth
If you'd like to link up with the What to Wear-ers or see what the rest of us wear in floral, pop on over to
Gypsy in Jasper
. Join us next time if you'd like for what to wear to work, on April 4!
p.s.~ guess who's on Twitter now?! Yup, me~
exploringwoods
; but if you don't believe me go see for yourself!