Welcome to part two of my recent southern getaway. If you missed part one, you can find it here and get the whole story.
Sunday
On Sunday, we woke up to some sun! Yay! We drove back to the International Disc Golf Center to play the last of the three courses. It was warm enough that I played without my coat this time (I was however wearing a tank top, t-shirt, cardigan, and zip up, hehe). Apparently the weather's pretty off-kilter for this time of year down there, and we just came at a funky time; plus got blamed for bringing the weather with us, but it did get into the 40's F!
I wanted Mike to stand on this tree so he'd look like one of those dude's from old pics that just chopped down a tree. Whaddya think?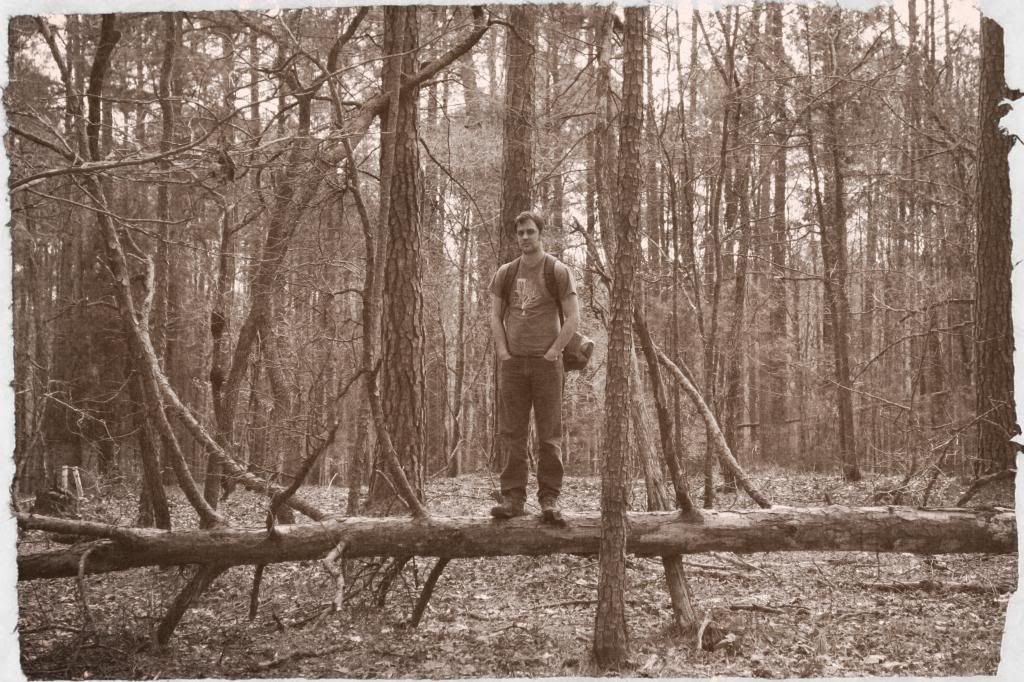 It really was a beautiful day...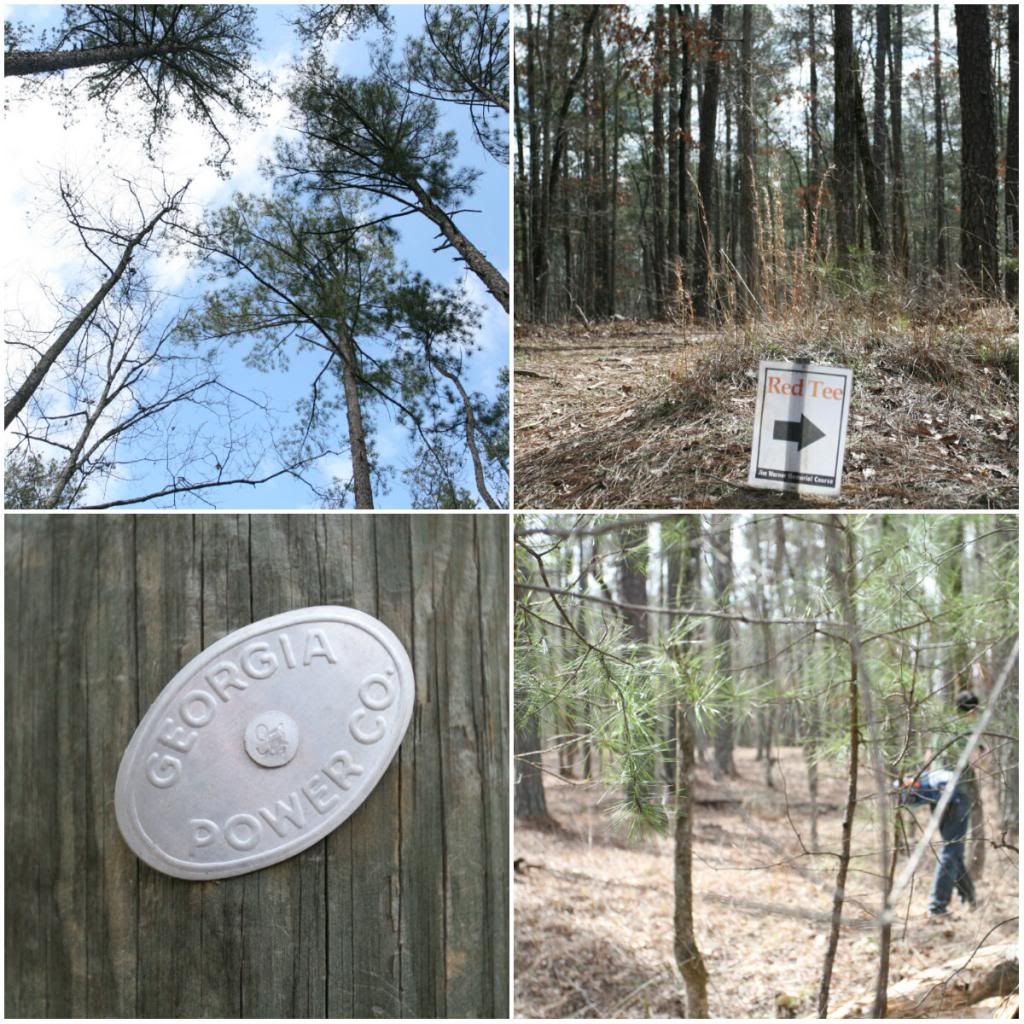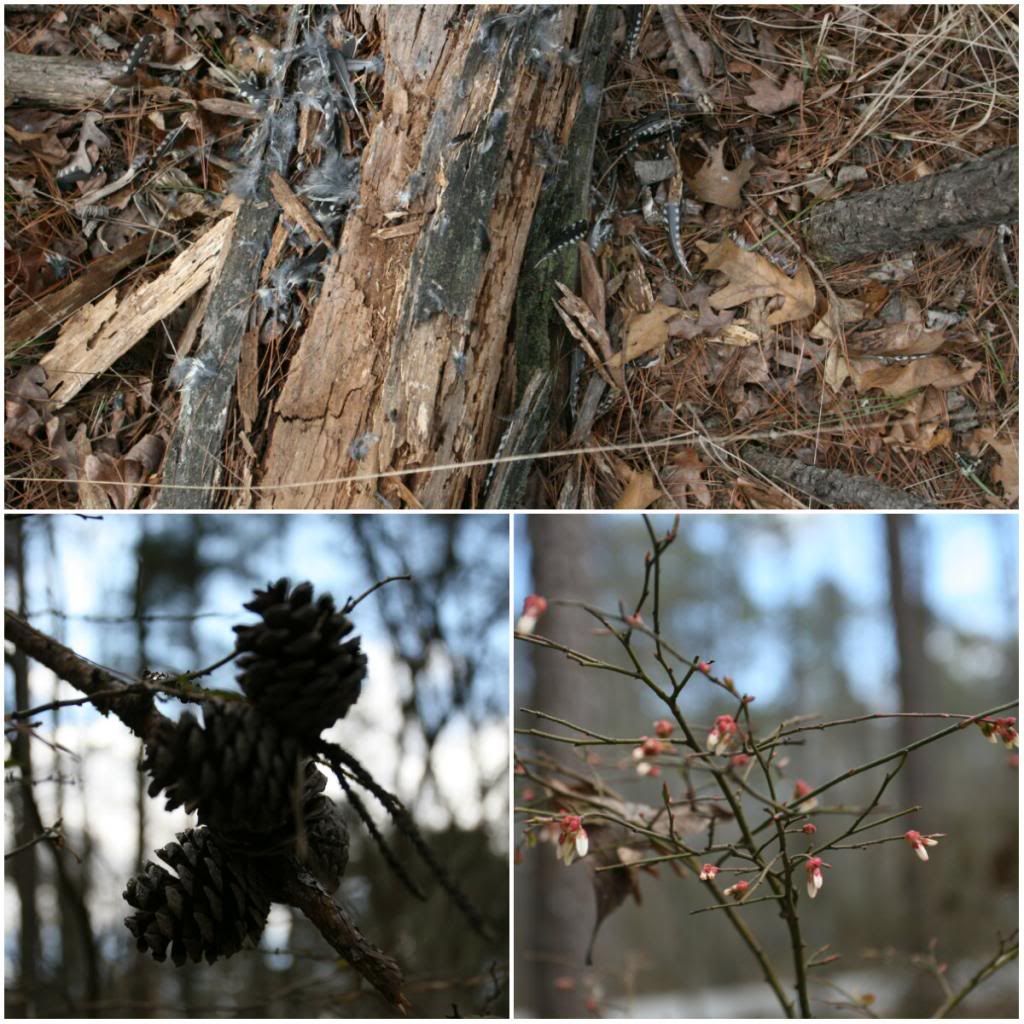 On our way out, we jumped out of the car to get a snapshot of the sign.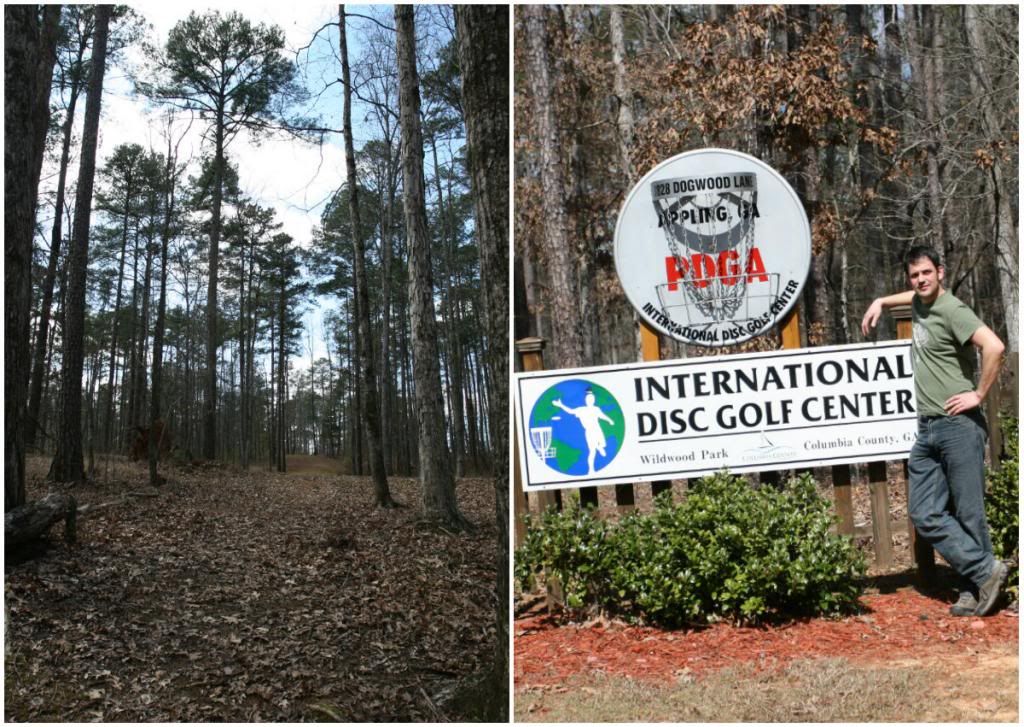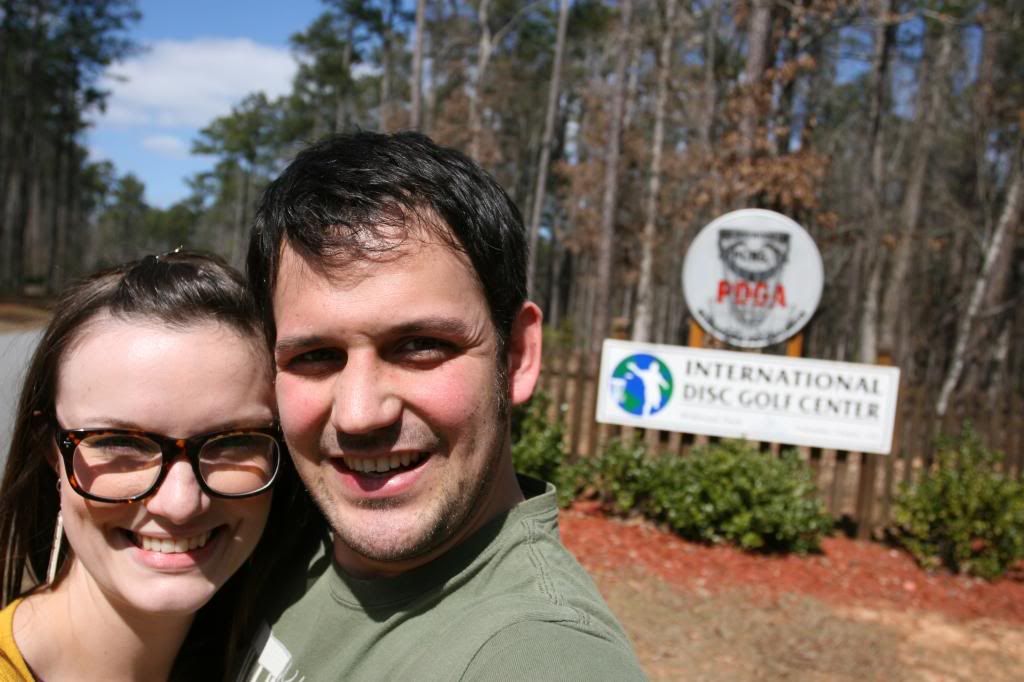 Immediately following our discing adventures, we hit the road towards home. We didn't feel like driving all the way back in one day, so we made plans to stop in Tennessee for the night. We found Blackstone Brewery in Nashville, and had some tasty pizza and beers before hitting the sack for the night.

Sunday
Sunday morning, we prepared to hit the road for the last eight hours of driving, but not before getting some breakfast at a Waffle House. We'd never eaten at one before, and I've been wanting to try one for a while, and since we don't have them in the northern parts where I live, we gave it a go. Nooot too impressed, I must say. It tasted alright, for sure, but the whole feel and the attitude of the people working there was unpleasant. Seriously rude to each other and it was just awkward. Meh, at least we can say we've tried it now, and don't have to wonder anymore.

We drove through Portland! (TN, Portland, not OR...).
And that's my trip, folks! Even though it sounds like a bit of a downer vaca, we did have a good time. We're pretty chill people, and don't go too crazy when things don't exactly work out.