I am
sososo
excited to announce that I'm teaming up with Kristin from
Skinny Jeans & a Chai Latte
to participate in her
Food & Beer Fridays
! She's been reviewing and pairing delicious beer with tasty food for a while now, and I always enjoy her posts. As a beer lover myself, I'm uber thrilled to be joining this lovely lady, and try out some new brews! She's an amazing blogger, and I'm having a great time getting to know her more.
If you are a beer lover, or know one, send them our way because we're starting a link up! If you'd like to join us in sipping a brew or two, writing a review and pairing it with something tasty, hop on down to the link at the bottom (but not before reading about this fine pick below)! The link up will be open throughout the weekend.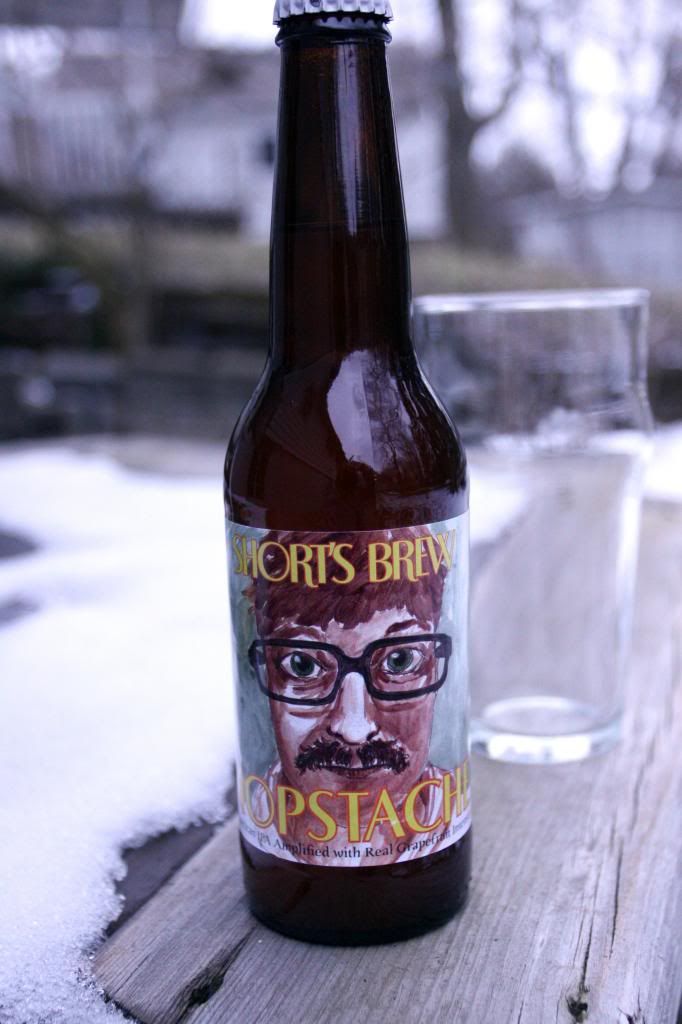 Shorts Brewing Company
is in Bellaire Michigan, and is one of my favorite breweries. For one, they're in my home state which is pretty awesome, and two, they come up with some really interesting and fun flavors. When I saw they released one called Hopstache, I knew I wanted to find some and snatch it up! I love hoppy beers (IPAs are my fav!), and the title was silly; perfect!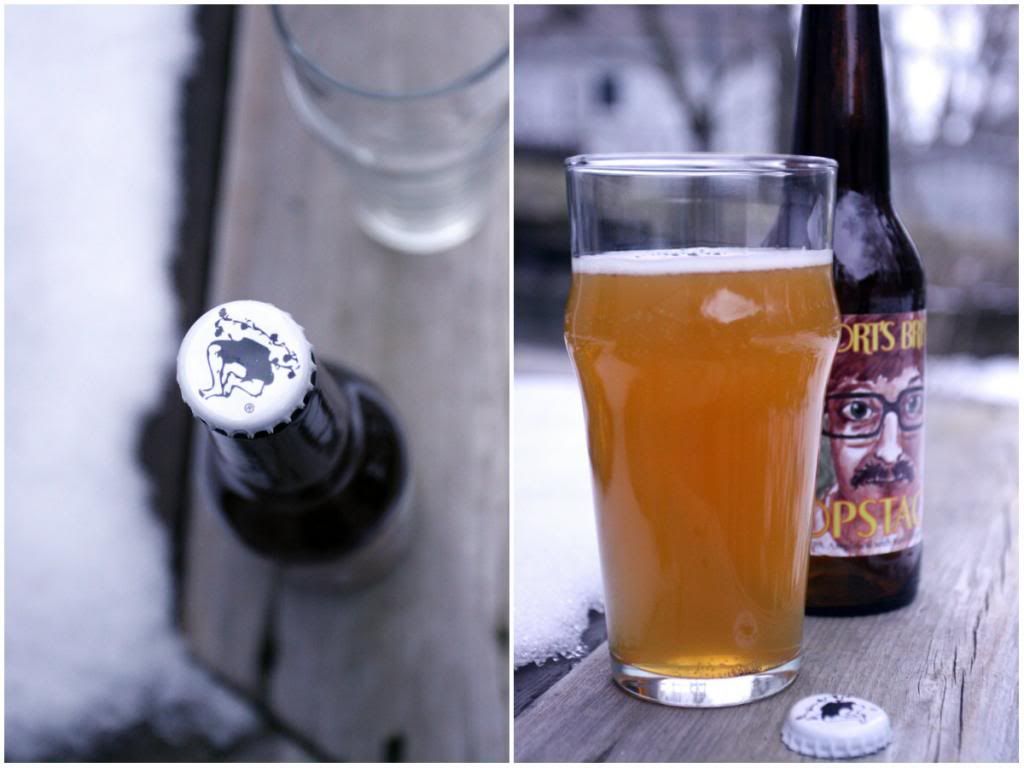 This was a pretty limited release from what I gathered, so I wasn't sure if I'd find it or not. A few trips to the grocery store, and I finally found it! I literally had to rip open a case and dig in, as the top box was already empty and there were only 2-3 more boxes left. Next time I went in they were gone! Eep! I was soo glad I got my hands on some!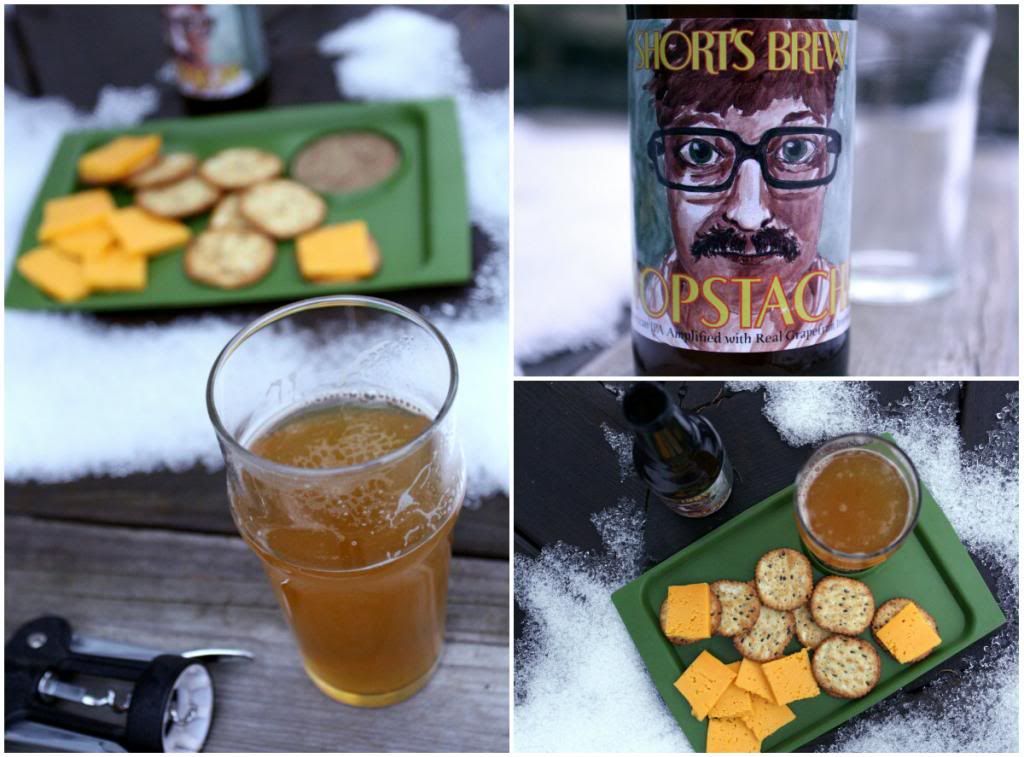 Okay, on to the details of this beer... :)
Here's what the bottle had to say, "American IPA amplified with real grapefruit intensity." Sounds good! I really didn't pick up on the grapefruit all that much, so I was a bit bummed by that, but it was still a good brew. It was pretty bitter, with some hoppiness, and delicious. Okay, I really have to work on getting my taste buds to pick out flavors better, as I don't have a very refined palette (like not at all), but I'm working on it!
I paired this beer with some organic stone ground wheat crackers and Pinconning medium cheese, from Pinconning, MI (the "cheese capitol of Michigan"). This was a de-licious choice; the cheese was so fresh, sticky almost, and it was so yummy to wash down with the beer. A few more details about Hopstache: the ABV (alcohol by volume) is 5.7%, with a 106 IBU (international bittering unit)= very bitter.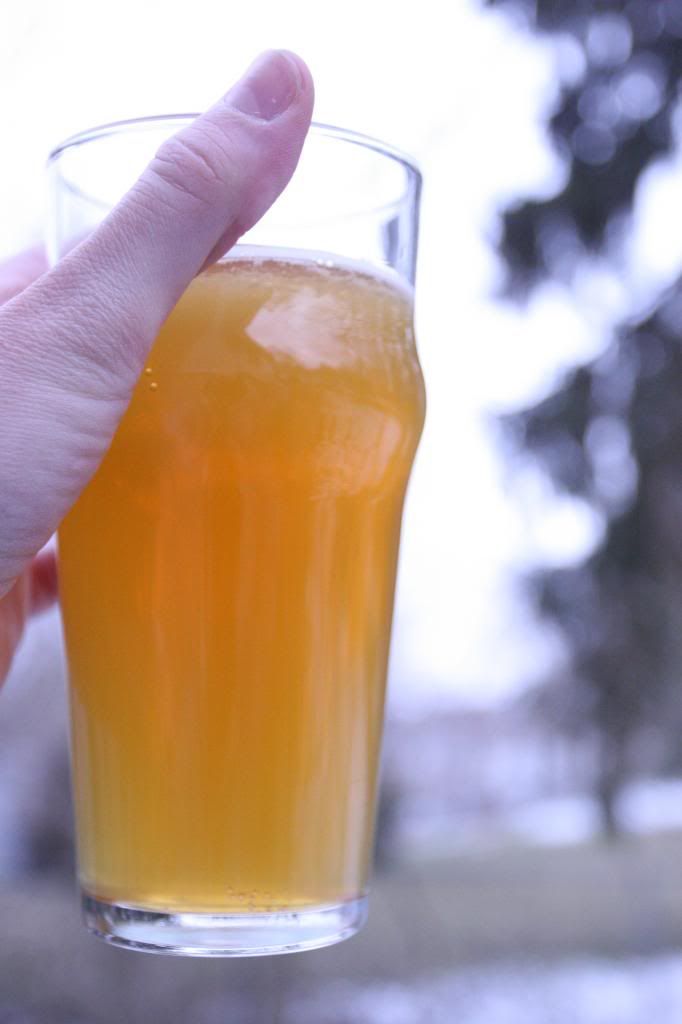 I had to share this photo from Shorts website of the creator of this beer.
Click on over
to read the story behind it. I hope you enjoyed this review, and look forward to many more! Make sure you jump on over to
Skinny Jeans & a Chai Latte
for more beer fun, and join in if you'd like, we'd love to have you! Oh, and grab our super-sweet button as well!