Eating:
Nutella. Straight up. I think it might be a drug, guys.
Drinking:
Beer. Happy weekend! (I'm trying to limit myself to drinking only on the weekends as of late, to see if it helps manage my weight a bit...we shall see.)
Listening to:
The whir of my computer, the furnace, and the mail truck outside.
Anticipating:
A text from my love, letting me know to meet him at the bar for an after work brew! (after I finish the one I'm drinking now of course...haha!).
Excited for:
Tomorrow! Mike and I both have the day off, so that means sleeping in a smidge, quality time, and a going away party at a pub with his old work people.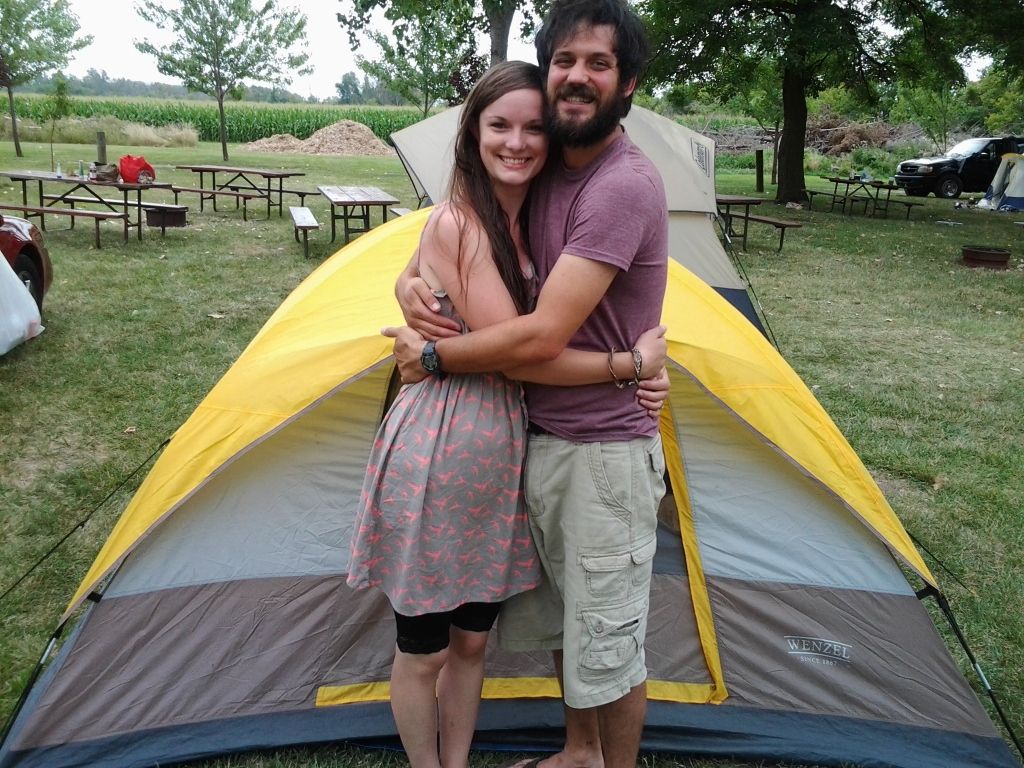 (pic from last summer...wow, I can't wait to not have to wear a sweater!)
Thankful for:
The sun! It's been peeking out today, melting a bit of the snow and my heart, awww. :)
What are you all up to??