That moment came last night, folks! That's right, Mike is starting a brand new job today (he's there now!). It's kind of a dream-come-true, and I'm so happy/nervous for him! I can't wait to hear how his first day goes!
I had to document the entire thing; the before, opening of the bottle, tasting, and reaction. I think it's odd this beer doesn't have a label! Kind of disappointing, but cool nonetheless, and will forever stay in Mike's special beer bottle collection.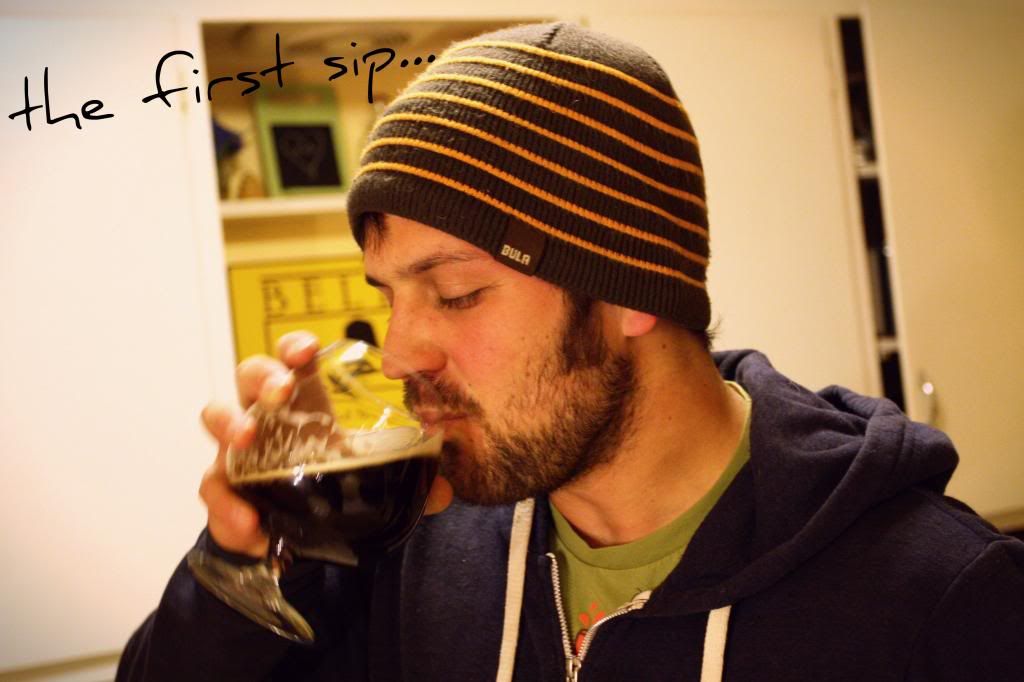 He liked it, haha!



I had him tell me what his taste buds were feeling, and this is what he said about it:

"more roasted than expected...raisin/plum...spicey hopiness...finishes [with] dark roast malts...weeee bit of alcohol." I had two sips, and I really can't say that it's my favorite beer or "the best in the world," but it wasn't too bad. I'm really not a fan of tons of carbonation/ foaminess, and this one had quite a bit.


"This beer is one the hardest genuine Trappist beers to find!
Pours a cloudy reddish brown with a thick biege head. Aroma is a bit sweet with fruit and caramel. Really nice full and chewy mouthfeel. Raisins, brown sugar, dark fruits, alcohol, and caramel are right upfront. Nice lingering aftertaste. There's a lot to sink your teeth into, so to speak. A really complex beer that wants you to ask for more."

Pretty similar to Mike's, I'd say! Click

here

to find one for yourself!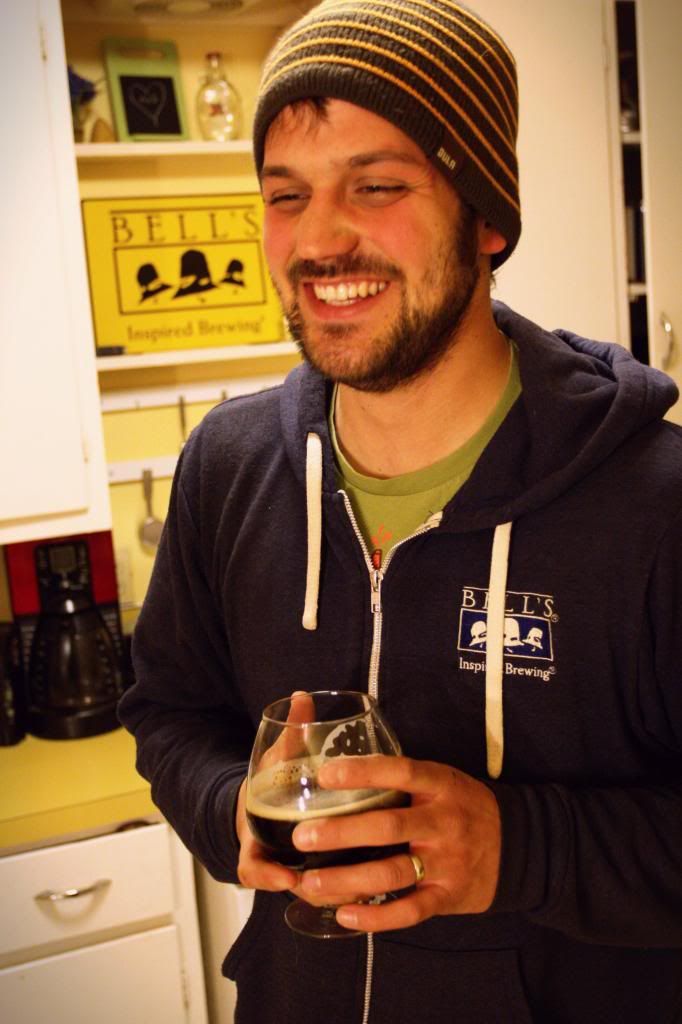 success!
Good luck at your new job, Mike! I love you!