This was my outfit on Valentines Day this year. I was really feelin' the holiday, and decided to dress appropriately. I'm not a lipstick girl, but decided to try out some red for the day, which was sort of fun and fancy, but Mike's not all about it and doesn't want any smooches while it's on. Guess I'll go without from now on (for the most part).
Our cats are indoor cats only, but I decided to bring Moss out for a quick photo shoot. He loved it! Ohmygoodness, poor buddy didn't want to go in. Look how big his eyes are; he was so alert just watching and taking everything in.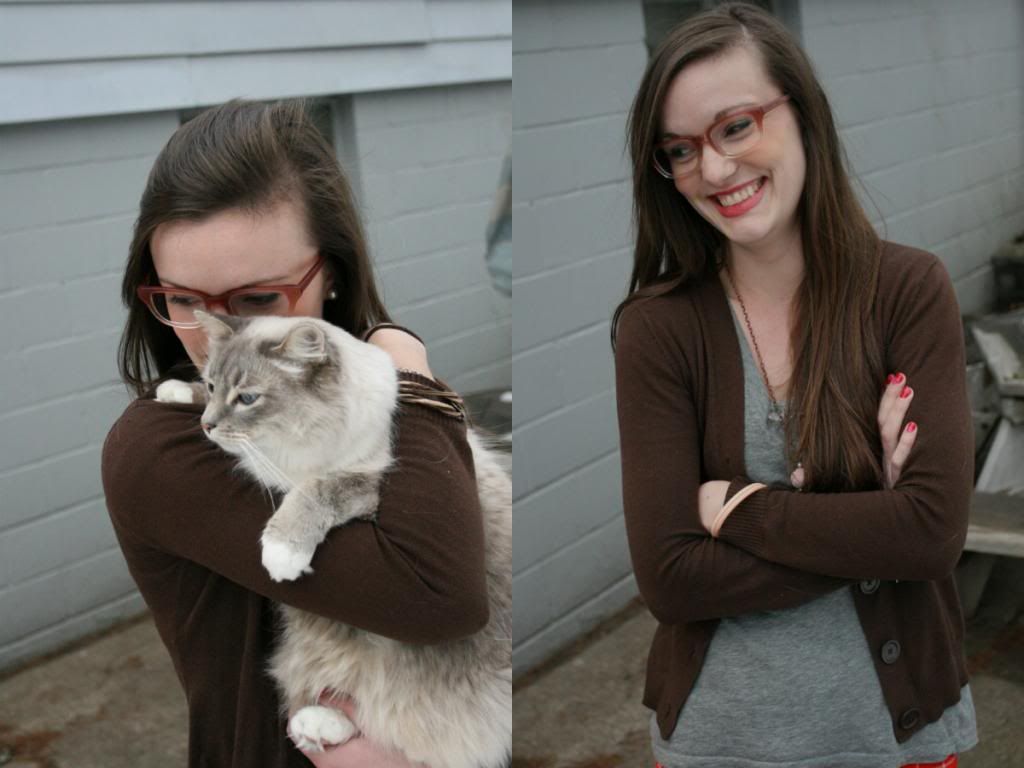 Yep, my shoes are a bit old, and have more than one hole in them. They're my only shoes that match these pants though. Do you guys own any TOM's shoes? I think I need a new pair for this summer.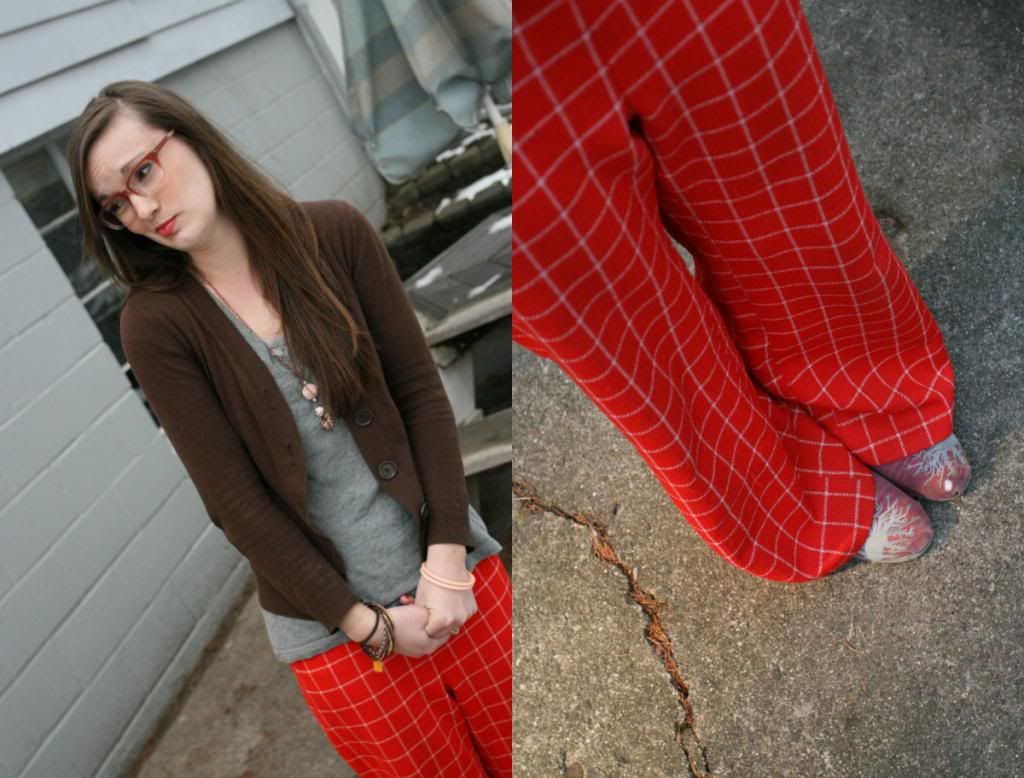 I had to get a pic with Nuke since he was outside with us. :)

Thanks for stopping by loves! Have a great day!