Mike and I have been itching for warmer weather for a while. A little less than a month ago, we decided that we're going to take a spur-of-the-moment vacation. Yup, to us spur of the moment still means it being a month in advance. I'm a planner, and like to have everything ready to go; lists, reservations, packing, etc, so it's last minute to me because we just kind of randomly thought of this and decided to do it.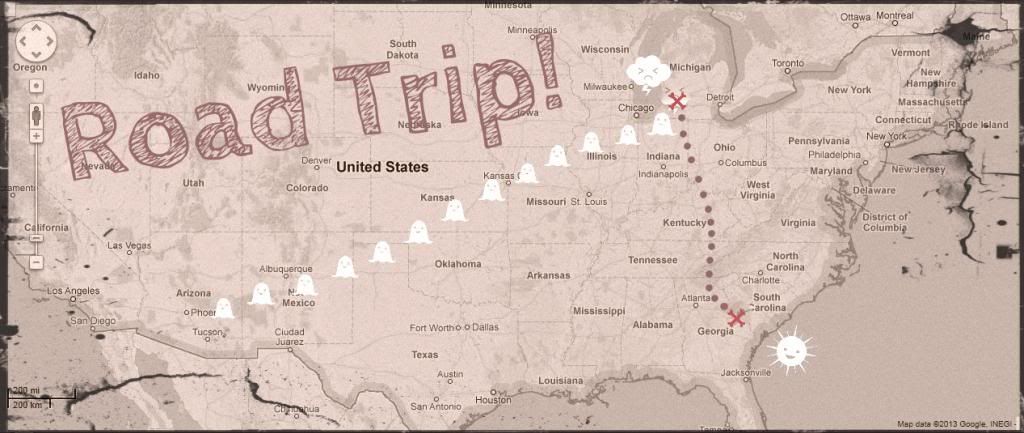 Let's go to
Arizona
Georgia! We don't really care where, actually, as long as it's warmer than where we are, and there isn't any snow. At first our plan was to go to Arizona because Mike's really into disc golf, and the opening tournament of the season is taking place there. Then we realized just how far away Arizona is, and how much it would cost in gas to get there (yipes!), so we decided that we'll go to Georgia instead to visit and play at the disc golf headquarters. Oh, and the disc golf worlds is in Indiana this coming fall, which is
waaaaay
closer to us than AZ, and a lot bigger of a deal, so we're going to that one instead of the one in AZ.
whew.
So, I'm (sort of) busy planning, but really not as busy as I probably should be. We're still waiting on a few details to work some things out, but it's all coming together, and soon I'll be on my way south!
Thankfully things worked out and we were both able to get the time off of work, so it should be a fun little getaway for us! Love me some road trips! aaaand, thanks to my little brother, we won't have to put Nuke in doggie daycare, because he's house-sitting for us! Yay, thanks bro! (so don't try and break in while I'm gone, because there will be someone here, along with my big dog and three cats. meow.)
Just a few more days of work and I'm outta here!
Do you guys have any vacays planned soon or coming up in the summer perhaps?
Happy weekend!! peace.