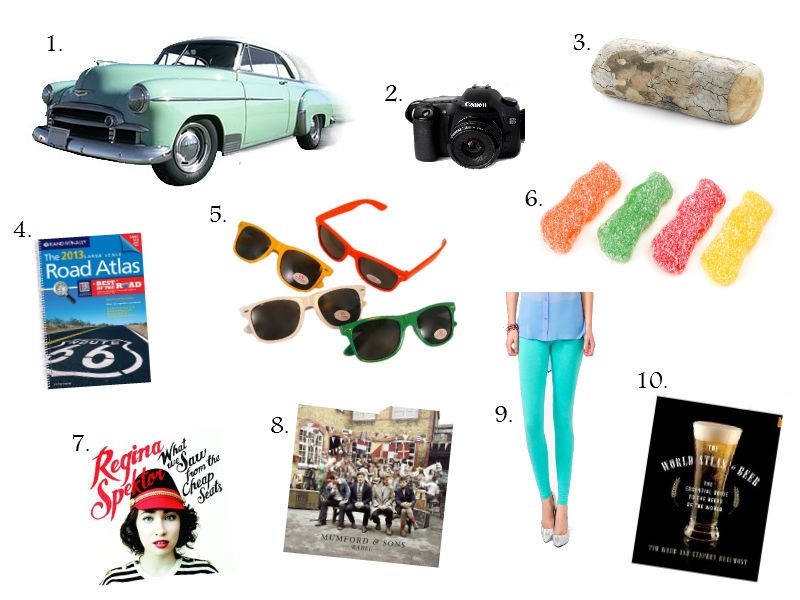 Thinking about my nearing trip, I thought I'd put together a list of must-haves for while on the road; a little packing list if you will. These are just some things you may want to have in the car to help you get there, not necessarily at your destination.
1: When I asked Mike what some of his must haves for a road trip were, he said a car....yup, I guess that is something you'd want to bring along.
2: Don't forget your camera!
3: A small pillow for the car, or your personal bed pillow for the hotel for the germaphobes like myself.
4: We usually bring an Atlas, along with a printout from mapquest; a little old fashioned I guess with all the GPS' out there now, but it gets us there.
5: Sunglasses to protect your eyes!
6: I've gotta have some snacks for the way; these guys are already in my bag waiting for me!
7 & 8: Good road music is a must!
9. Comfy clothes will make the trip that much more enjoyable.
10. I don't have this book, but how cool would it be to have an Atlas full of beers?! wow, awesome.
And there ya have it; my road trip must-haves. What are some things on your list?