So I got tagged in a sneaky way by
Marci
from
Like a Small Fire
to do this questionnaire. I'm not upset because I really like these kind of things. Always have. I was taught by my sister and Mom, I think to make little books out of notebook paper with questions, and I would make everyone I knew fill it out (like all 9 of 'em, haha!).
Anyway, what this is, are 11 questions from Marci that I must answer, and then come up with my own 11 questions, and tag some of
you
to answer them! Get ready!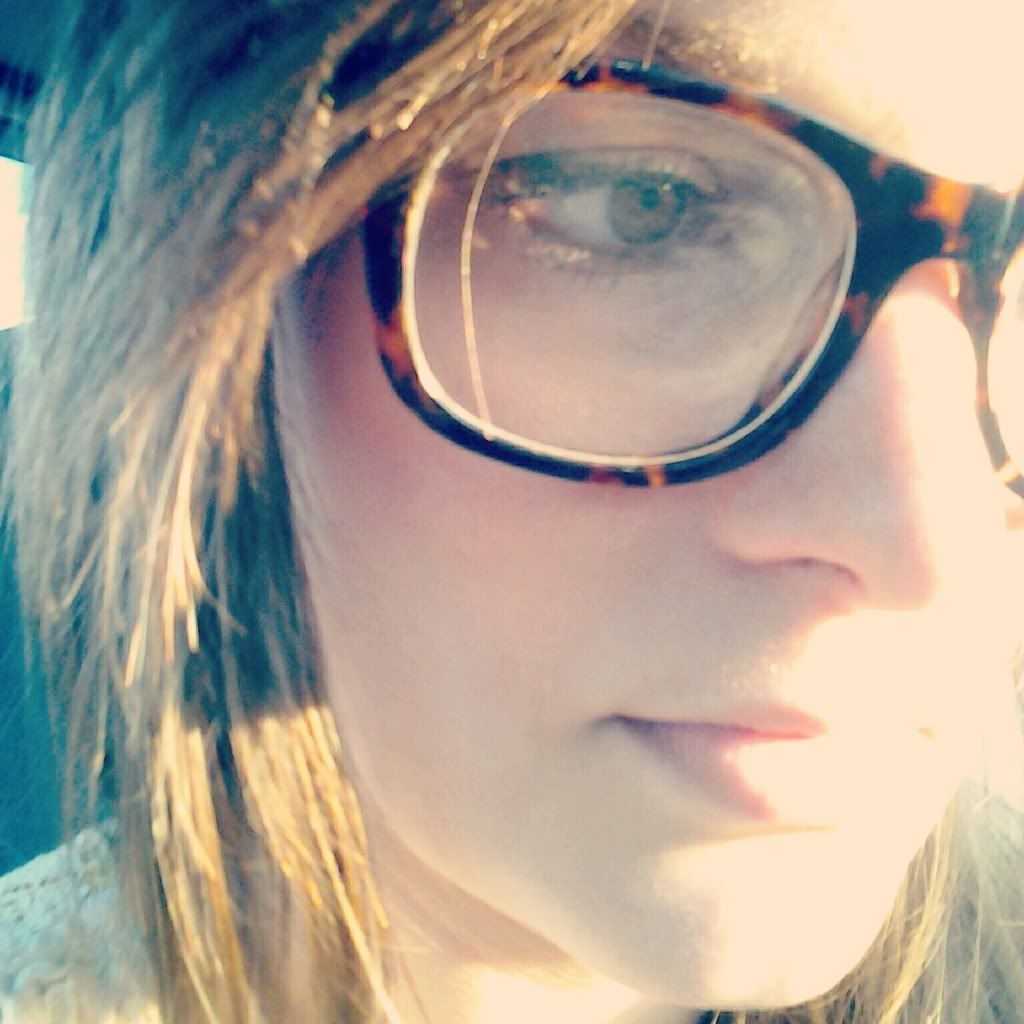 Here goes!
....my answers...
1-What's the last book you finished?
Ugh, I'm
almost
done with the one I'm reading now; I'm like three chapters from the end, but the last one I completed was The Curious Incident of the Dog In the Night-Time. It was good! A nice quick read wich is good for me because I'm kind of a slow reader.
2-What do you secretly wish you had majored in at college?
Hmm, well since I never really went to college, just trade school to become a Cosmetologist (which I finished, but don't do b/c I'm not really that into it), I'd say... art. Or whatever it is that you go into to save animals.
3-Most embarrassing email address/screen name you've ever had?
horsecrazy(insert some numbers, probably my birthday...). I loved horses, but what middle school girl doesn't?
4-What's your go-to comfort food?
Oh wow, this is really hard since I basically just love food... but I think it'd have to be pizza. I love pizza. I could probably seriously eat it every day, and I know it's such a cliche, and everyone loves it, but it's the perfect food!
5-Do you remember who your high school valedictorian was?
Um, no. Well...maybe. I have a guess, but I went to a tiny school and don't really know if we even had one of those. Plus I was the most shy person on the planet and didn't really talk to people back then.
6-Which is better–thrifting or shopping the sales rack?
Thrifting. thrifting, thrifting, thrifting. Even sale prices seem expensive to me, unless it's something I
really
love, then I'll splurge. I'm kind of an extreme cheapskate on some thing, but then I totally over spend on others if it's something I believe in (i.e.~ organic food, or a purchase with a cause like TOM's shoes, etc.).
7-What tv show are you seriously hooked on right now? (Take this one seriously–I need recommendations)
The only show I make a point of watching is New Girl, and I
love
it. You should watch it. Oh, and I love COPS, but hardly ever catch it on.
8-What's the best date night you've ever had?
Basically the one where my husband proposed to me... :) Yeah, best ever. He proposed on our dating anniversary at a little park that I'd been dreaming about getting married in, but couldn't because of some of their crazy rules (very minimum audience, no chairs on grass, etc.). We were all along in the park, and it was dark and snowing, with Christmas lights everywhere. In the middle of a gazebo he popped the question! Dinner followed at an Italian restaurant.
9-Dog person or cat?
Crazy cat lady. Fo sho.
10-Who's your favorite celebrity/big-name blog?
The Dainty Squid
!
11- How'd you find my blog?
I first started reading Marci's blog when she was over at Moose in Chartreuse, and have followed her over to Like a Small Fire. It's been a while, but I'm thinking we met through What to Wear; pretty sure...
And here are my questions!
1. Would you rather go skydiving after drinking a can of soda really fast, or eat a steak while on a guided tour of a slaughterhouse? (I know, terrible question to start it off, but I
love
would you rather questions, especially when they're both something you totally wouldn't want to do, hehe.)
2. What would be your dream vacation if money was not a factor?
3. If you had to choose between a raccoon and a cow for a pet, which would be the winner?
4. Do you like sports? Explain, one way or the other.
5. What are you looking forward doing the most this summer?
6. What's your favorite insect?
7. Tell me what your favorite food is using a super descriptive mouth watering description.
8. What would you like to learn to do?
9. Did you have an imaginary or inanimate object as a friend or pet growing up?
10. If you could be something other than human, what would you want to be?
11. What's your favorite thing to do on days off?
I'm going to copy Marci and say that if you're reading this, you've been tagged! muah-haha-ha! :) I expect to see the ripple continue, folks. So, ready set go! Answer my 11 questions, then come up with 11 of your own, and tag people to do the same.
Hope you all have a good day! I have the day off, and we're getting a bit of snow, so it's a good day to stay in.