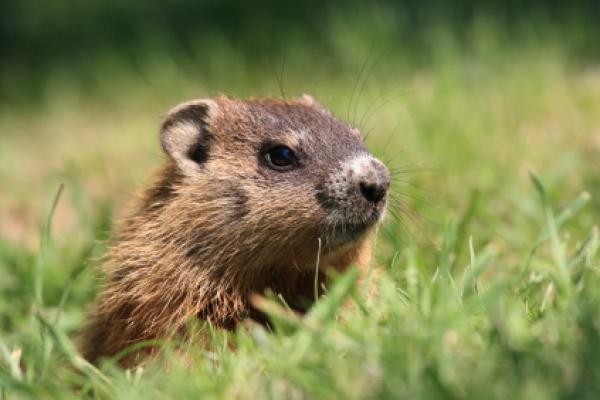 Happy Groundhog Day!!!
This is seriously one of my favorite holidays, guys. It's so quirky, I just love it. This, and Valentines Day are my favorites. Christmas is also great, but a little too hyped up, ya know?
It's looking pretty cloudy out today, so I'm hoping Phil doesn't see his shadow, and spring is on its way! How about you? Which way are you rooting for the little guy?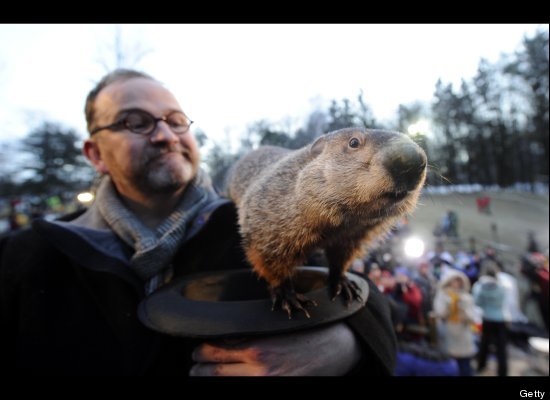 It's one of my dreams to one day go to Punxsutawney Pennsylvania for the big day and participate in all the festivities right in the heart of it all. I always forget about it though until it's basically upon us, but one of these years I'm going to take a vacation and trek on down there.
This movie is a tradition of mine. Have you guys seen it?? I basically grew up watching this; it's so funny! I finally purchased a copy a year or two ago, and now Mike and I have to watch it every year. Hoping he's still awake when I get home from work late tonight to see it together!
Have a very happy Groundhog Day, everyone, no matter Phil's verdict! :) ...and watch that last step, it's a doozy!
update!!!
THIS JUST IN!!!
As I was about to press Publish, the news before me declared that Phil did NOT, I reapeat, did NOT see his shadow! We may be in for an early spring folks!! oooh, boy!