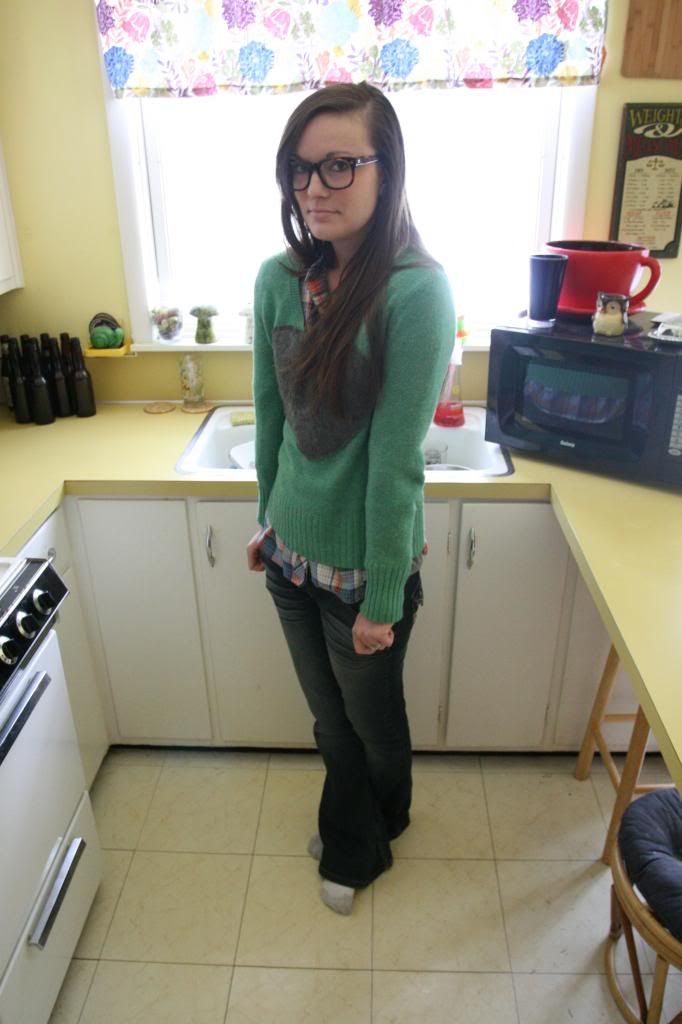 Who's ready for summer? *raises hand*...
Dudes, this snow is really pretty and all, but I'm kind of tired of being cold. We keep our house pretty chilly, like 62 degrees F, for cost reasons, so it's our choice really, but holy moley! Also I'm getting a little better at it, but I seem to overdress for work a lot. I'm fine at home, but then I get there and I'm so hot, haha! It doesn't help that my job requires a lot more of me physically now than it ever did before.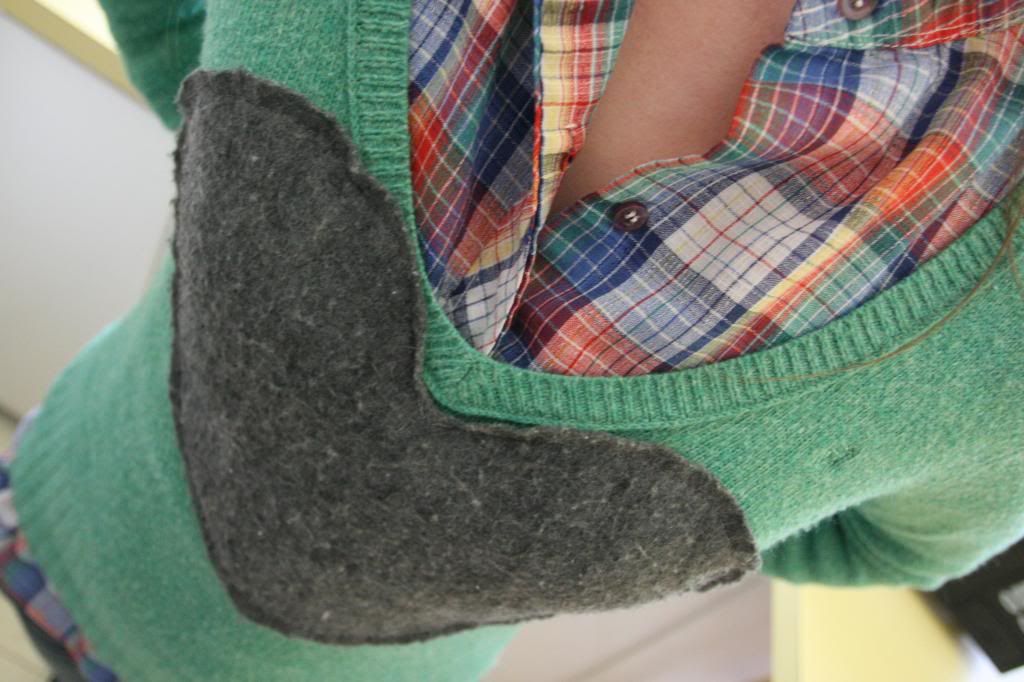 I got stuck on some ice yesterday on my way to work. I had to stop at a light on an upward incline (so slight, but it made the difference I guess), and when the light turned green, I spent the entire light trying to go. Then it turned red again. Boo. I managed to creep forward enough to a flat-ish spot that when the light turned green again, I made it through with barely enough time. I might like winter a little more if I never had to drive in it, but I absolutely despise winter driving.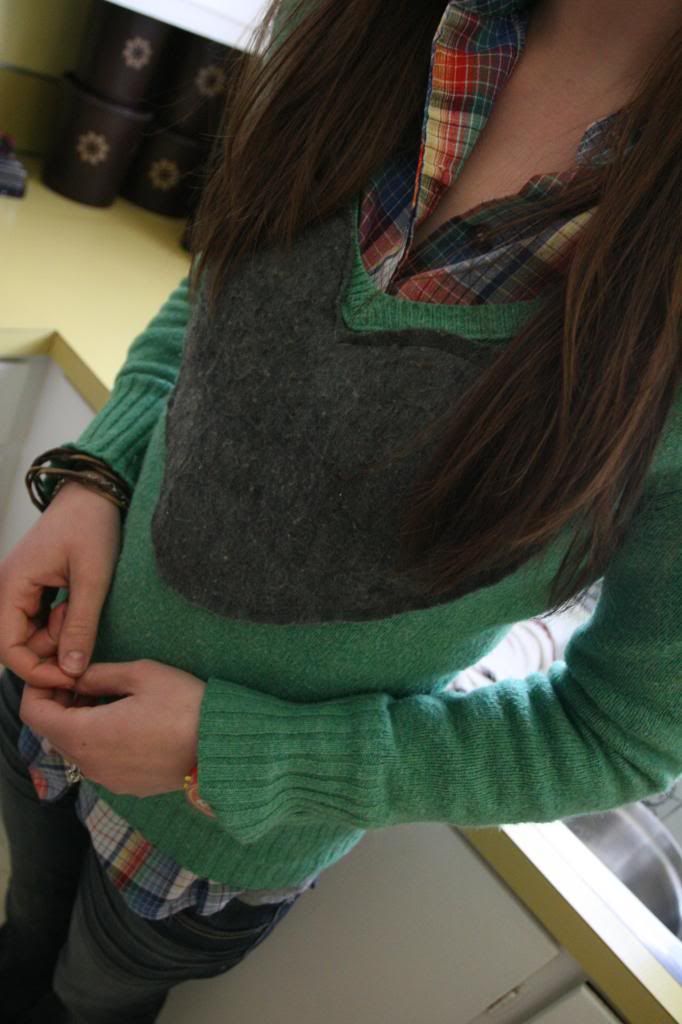 I adorned this little sweater with a felt heart last year after seeing a
DIY
on
A Beautiful Mess
. Snazzed it up a bit, and I rather like how it turned out.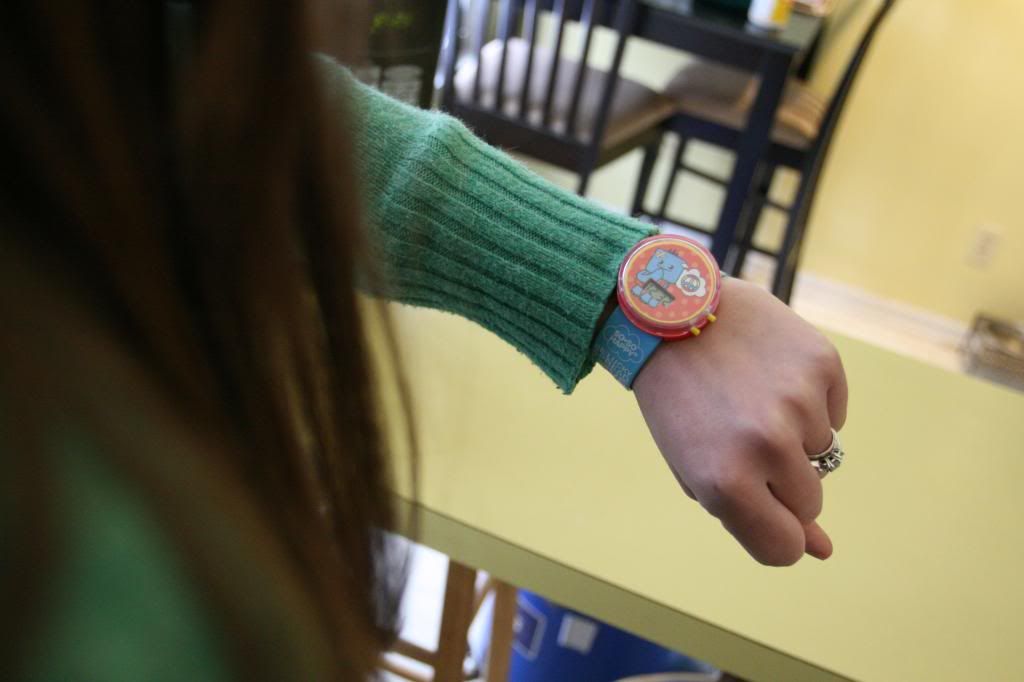 Today I'm hoping to be somewhat productive since I don't have to work. I'm always tempted to just relax and be lazy on my days off, but I must resist! I'm off to wash some dishes!
Have a great hump day!