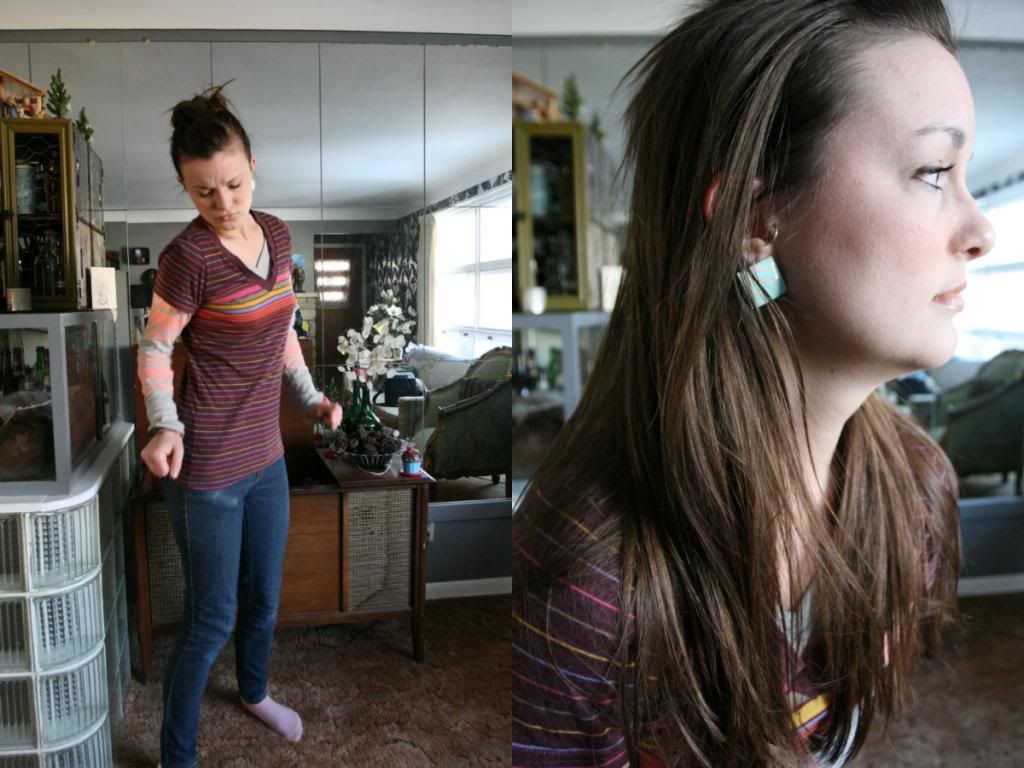 Welcome to the stripes edition of of What to Wear! I was searching all over the place for this shirt (well, the top shirt; I'm wearing two), and finally found it under my bed. ha. whoops. Definitely wore it though all day yesterday. I'm not one of those folks who washes their clothes after every use; it's gotta be a few times at least, unless I just get obviously nasty in it. I think most people are like that though; who really washes their clothes after one use? bad idea.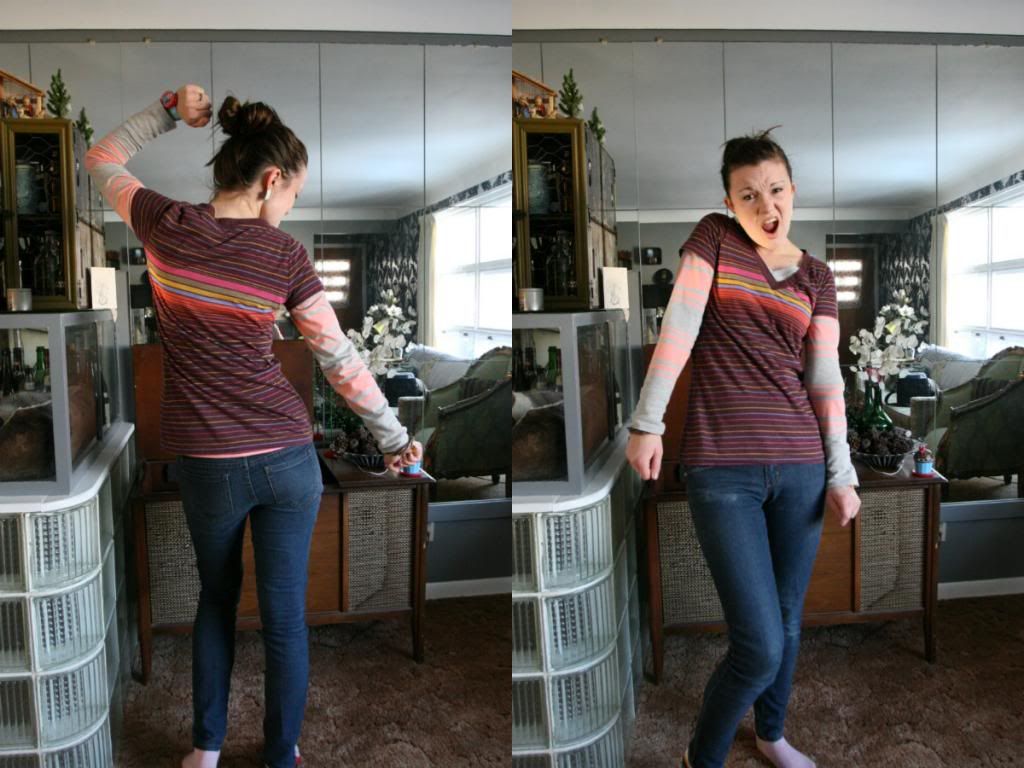 The radio was on while I was taking these pics, so I had a bit of a jam session. Rock on.
Had this not been a work day, I probably would've gone a bit crazier with the stripes by adding a striped skirt, and some knee high striped socks. Buuuut, it's probably a good thing; too many stripes could be a bad thing.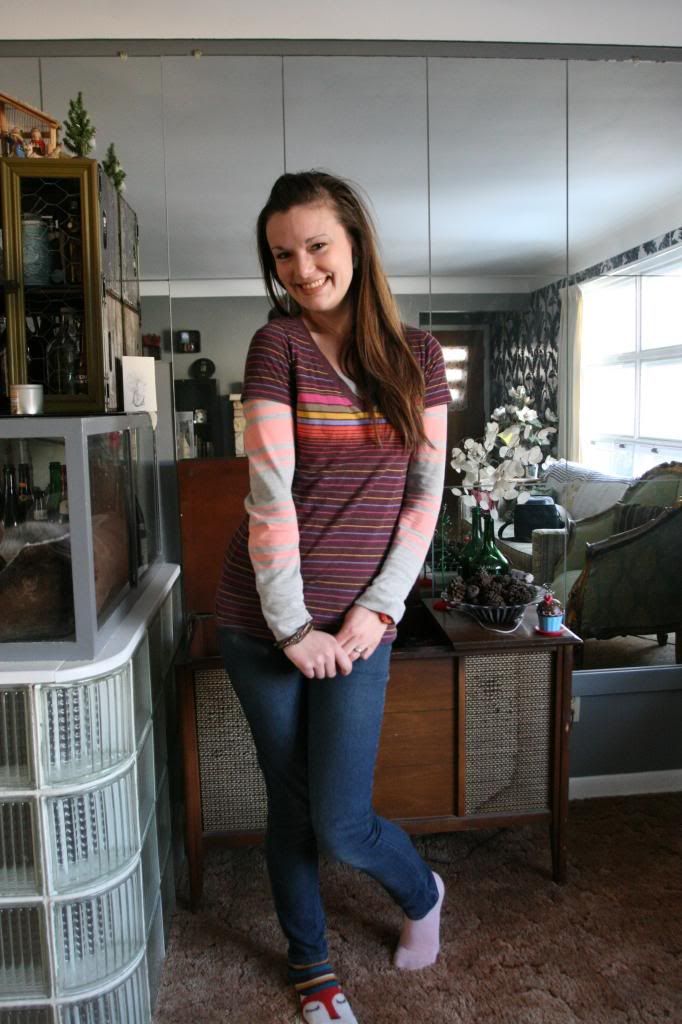 Hey! Before you go, check out the other ladies involved in the What to Wear series, and see what stripes they're modeling.