Hi guys! Welcome to What to Wear day! What a great way to celebrate every other Thursday, right?! It just adds a spark of fun and light to an otherwise normal weekday. I'm here today with some other fabulous ladies to show you what we would wear on karaoke night.
Honestly...this is how I feel about karaoke...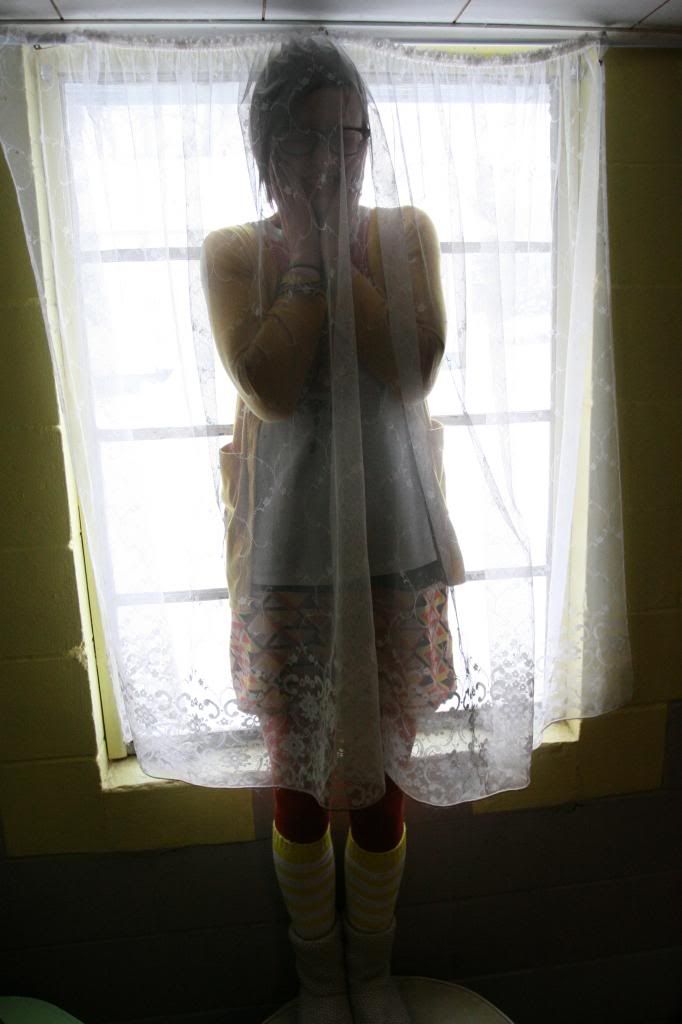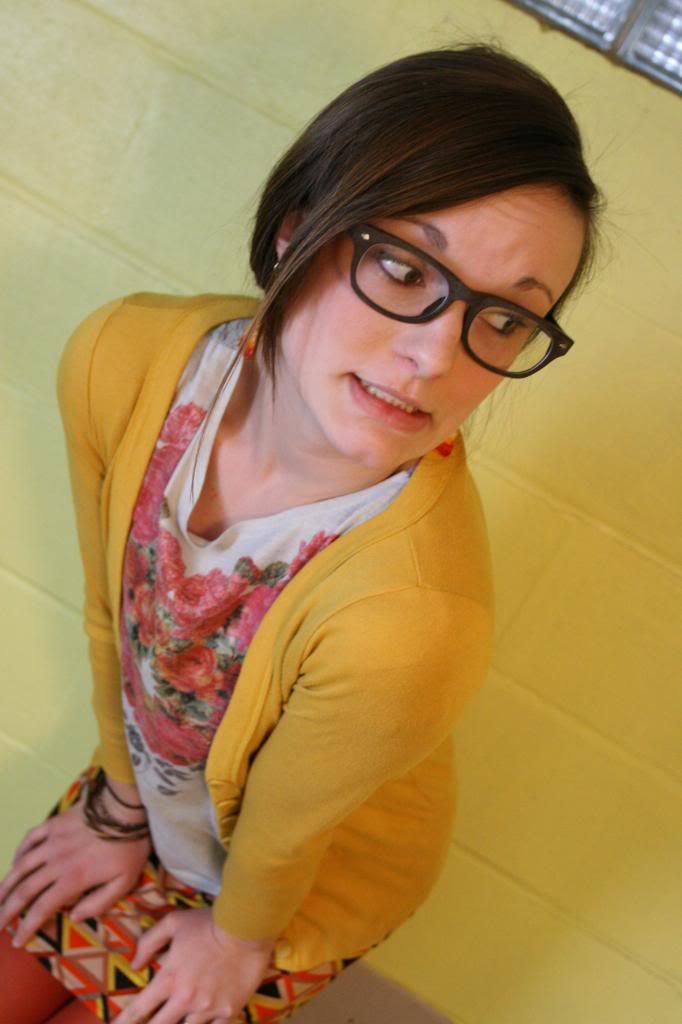 I have never in my life participated in karaoke. Yup, you heard me right. In fact, I think I've only been present once while said karaoke was taking place. I've lived a somewhat sheltered life, but it wasn't bad. Umm, let's just say that singing karaoke does not in the least bit sound fun to me. For one, I have a terrible voice, and two, I really am oblivious when it comes to knowing songs, even the most well known stuff...I've probably never heard of it. Famous people? Don't know 'em. Soooo....the mention of having to get up in front of people (eep!) and sing (double, no triple eep!) frightens the crap out of me.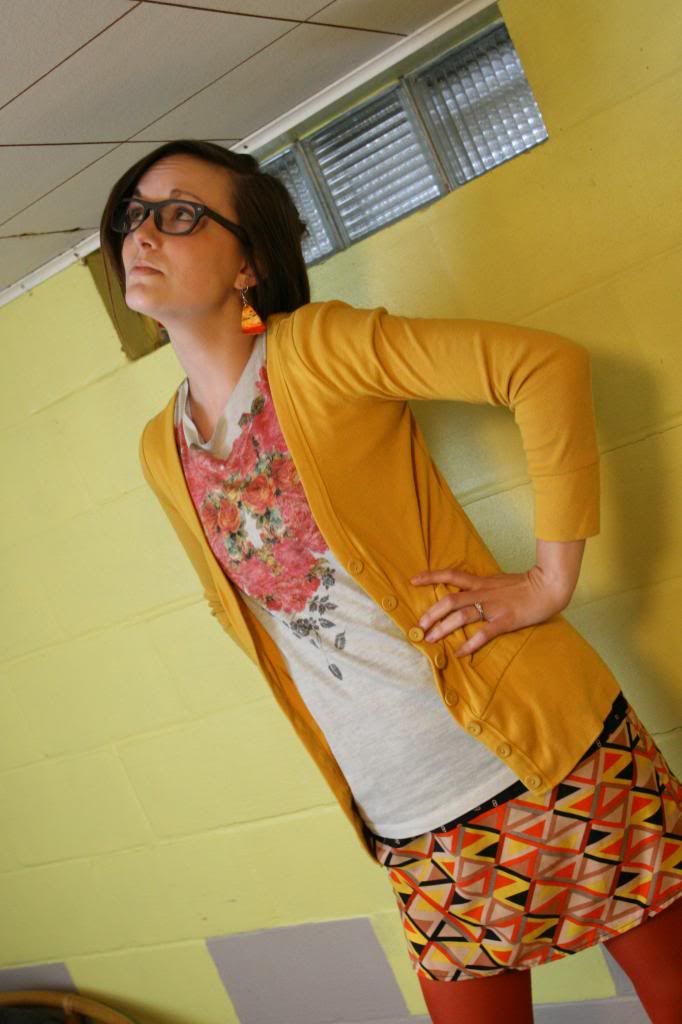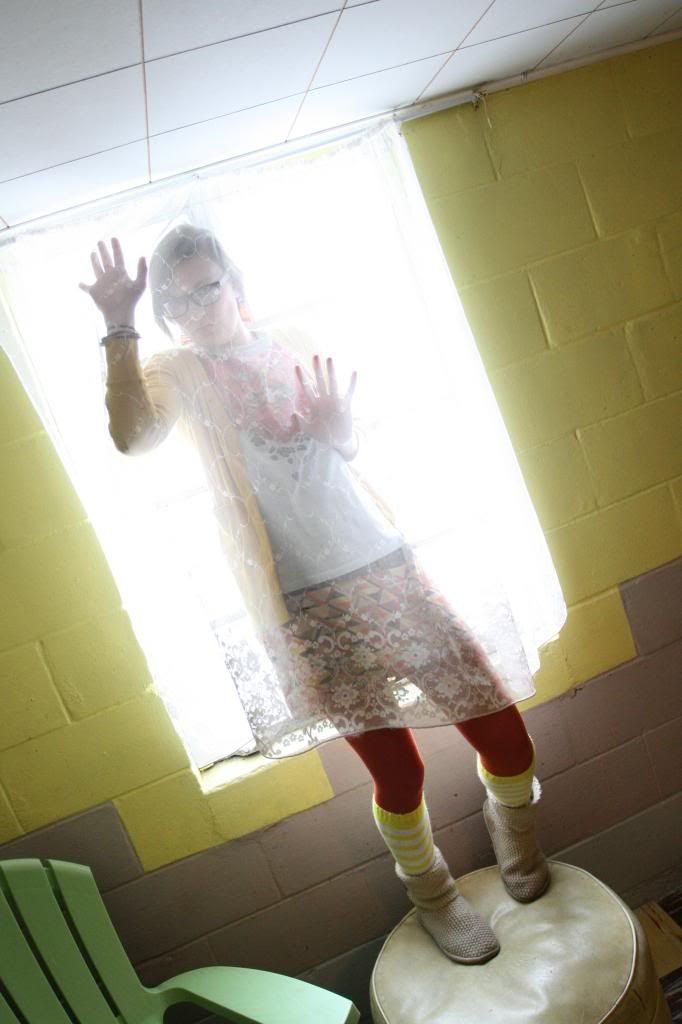 I'm sure though, if I had quite a few (maybe a lot) drinks in me, that I could probably be dragged onto a stage with some friends and sing my heart out. When you don't know what's going on is sometimes the most fun, right?! haha... Of course, I'm assuming this is when most karaoke takes place anyway.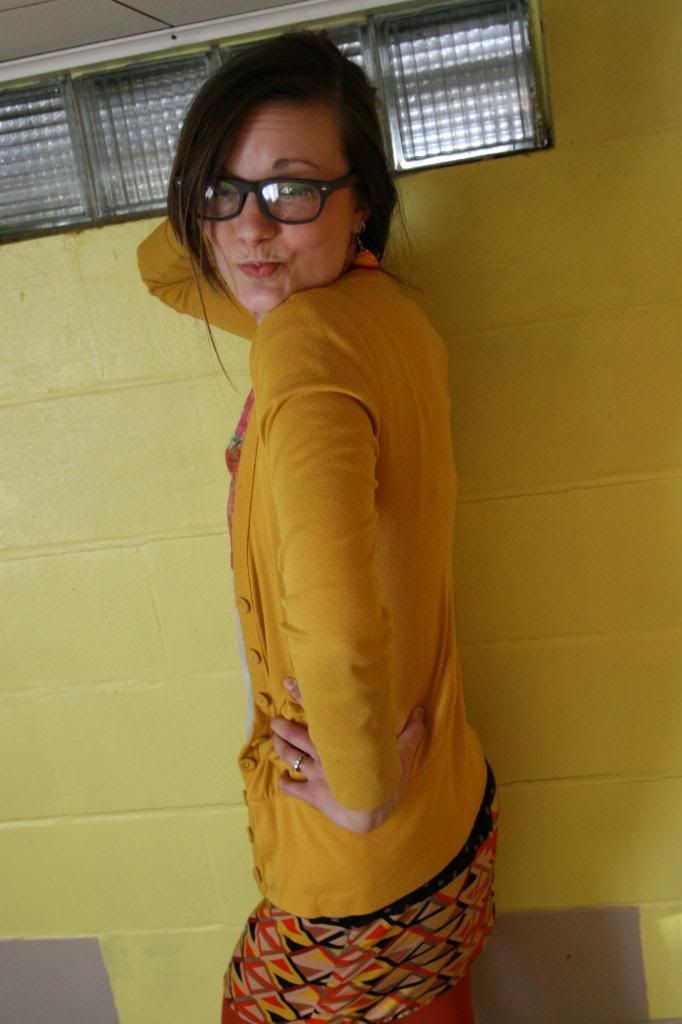 This is an outfit I imagine myself wearing singing some karaoke in. How about you? Have you sung karaoke? How do you feel about it? Am I silly for being sort of freaked out by it?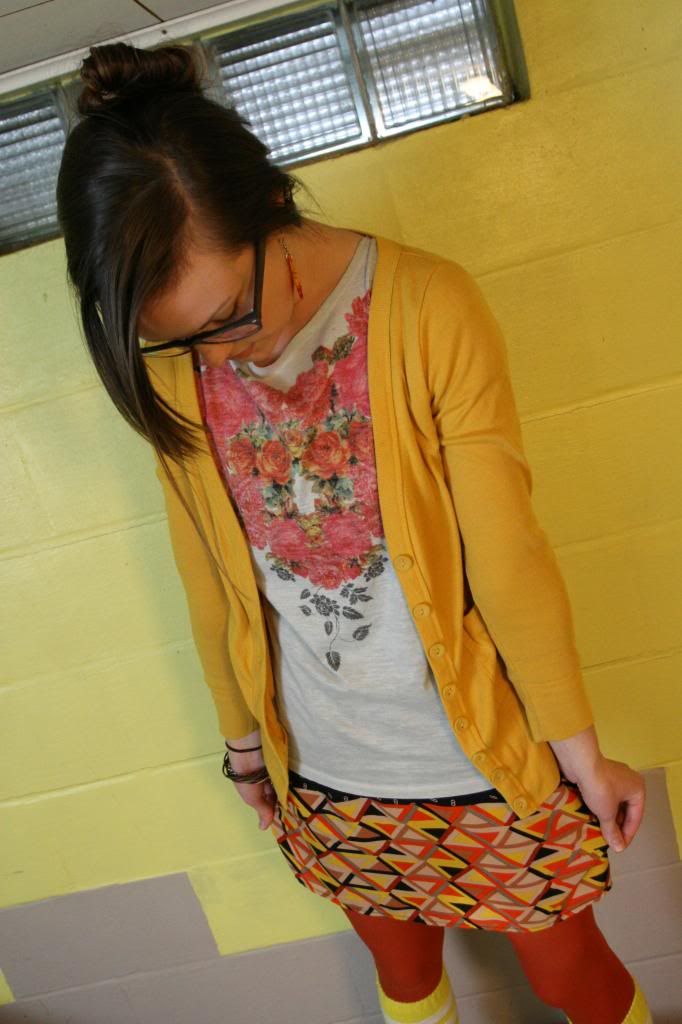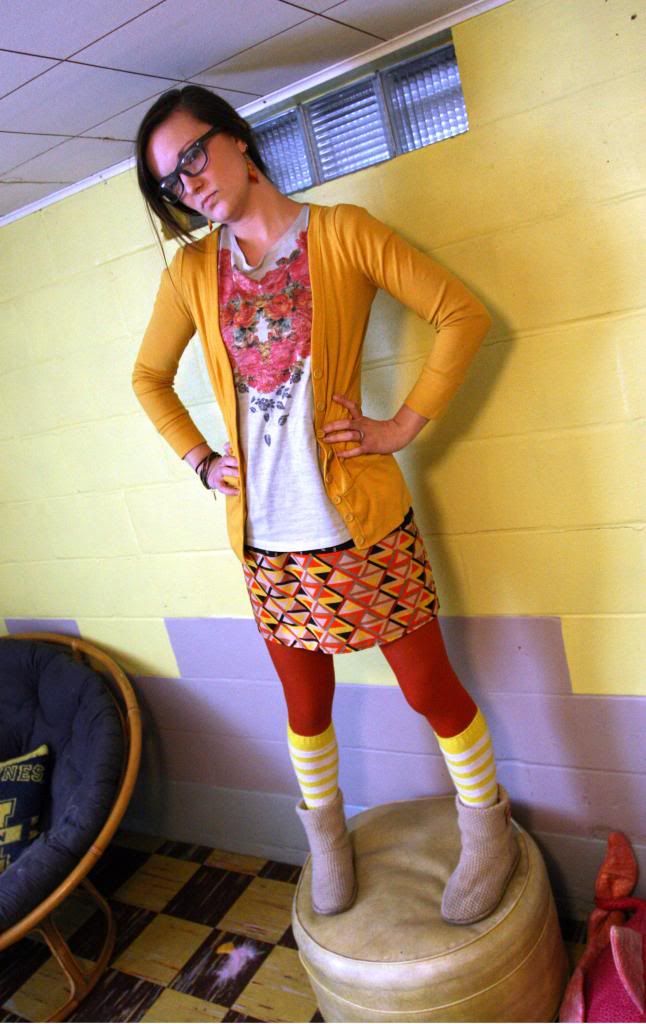 outfit details:
dress, worn as skirt: Target // shirt: thrifted // sweater: thrifted // tights: Target // socks: estate sale // boots: Target // earrings: handmade // glasses: firmoo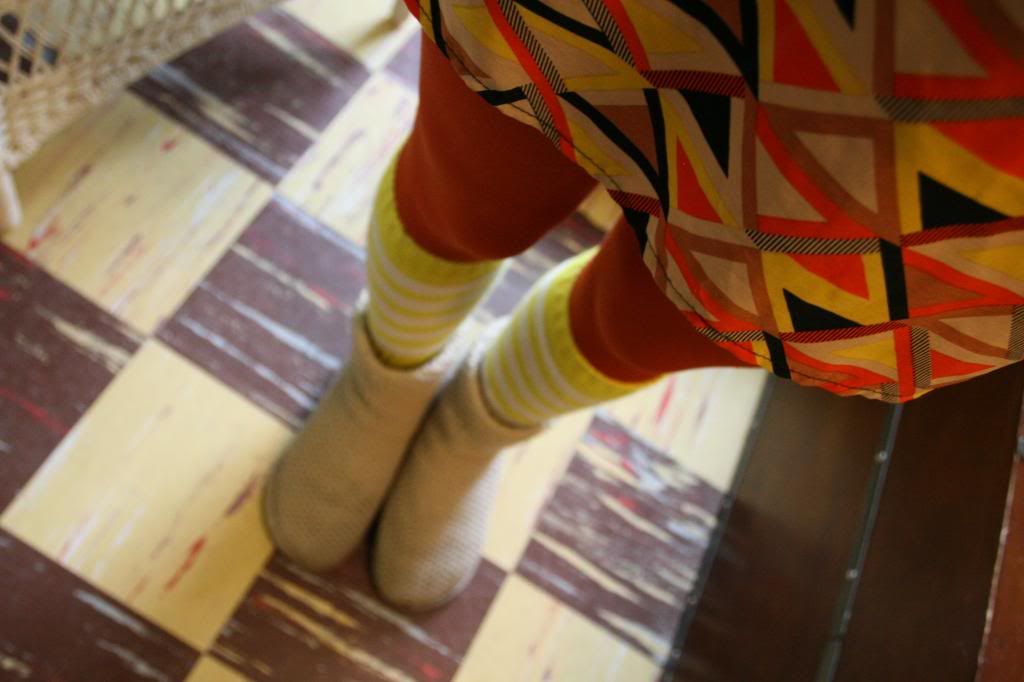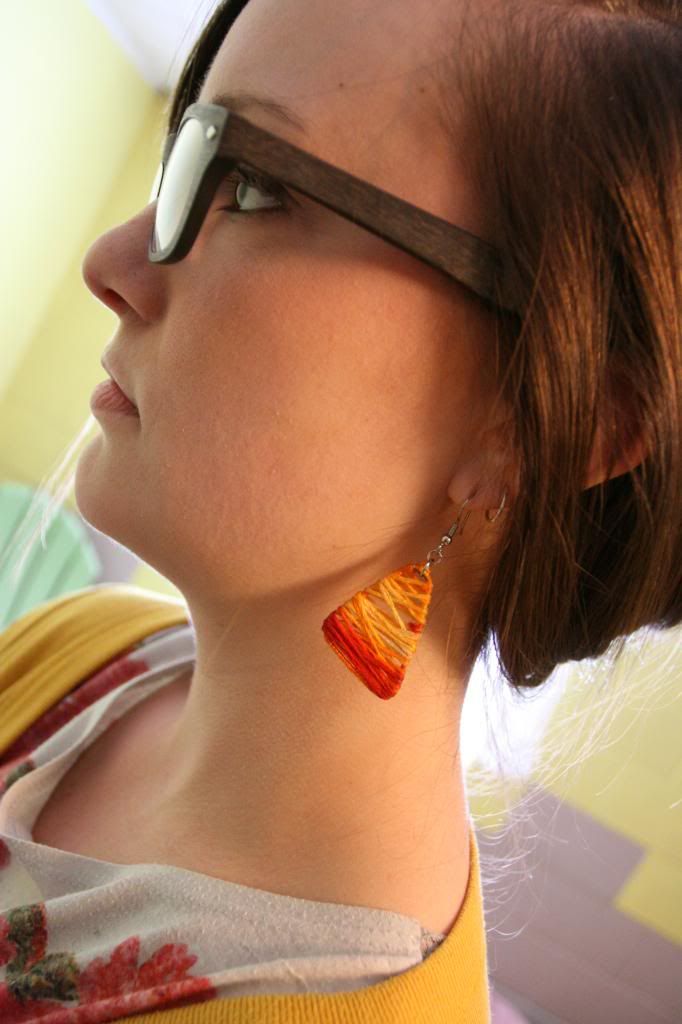 Before you head out, swing by the other ladies blogs to see what they wear while rockin' the karaoke stage.
If any of you would like to join us in our bi-weekly What to Wear session, just contact any of us; we'd be happy to have you!