One thing Mike and I like to do together is go out to breakfast. Whenever we have the opportunity, which really isn't very often because of our crazy work schedules, we try and take it. Since Mike had a short day at work yesterday, getting home at 8am (just in time for me to wake up!), breakfast was the perfect prescription.
A friend of his told him about a great place, so we decided to give it a try. We're always on the prowl for new joints. I had also heard of a cupcake place that I'd been wanting to go to, and it turned out to be across the street from where we were going. When we got to the breakfast place, it looked like it may be closed, but we tried the door anyway. It opened! ....and was completely dark inside, with the exception of a small light that flicked on when we triggered the door. Weird. Soooo, we had cupcakes for breakfast. :)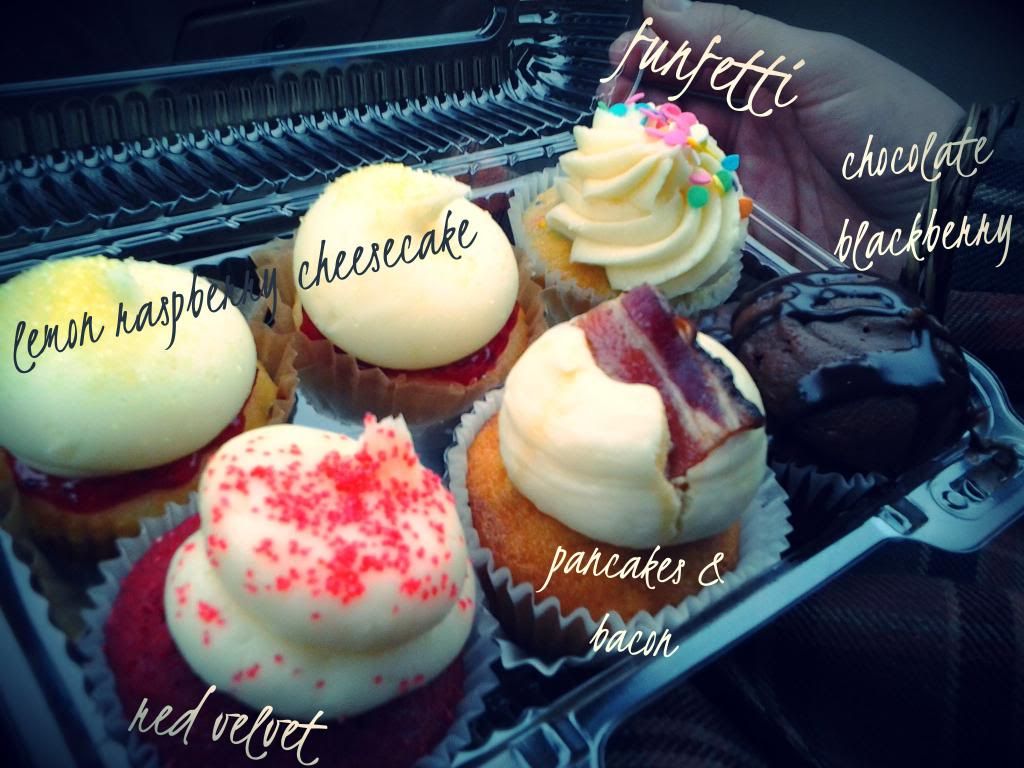 Haha, turns out it's "cheaper" to buy more, so what the heck, let's get six! We each ate two while parked in the parking lot of our favorite thrift store, then went in for a browse. The others were scarfed up later that day at home with a glass of wine (mmm... lemon cheesecake & wine?!).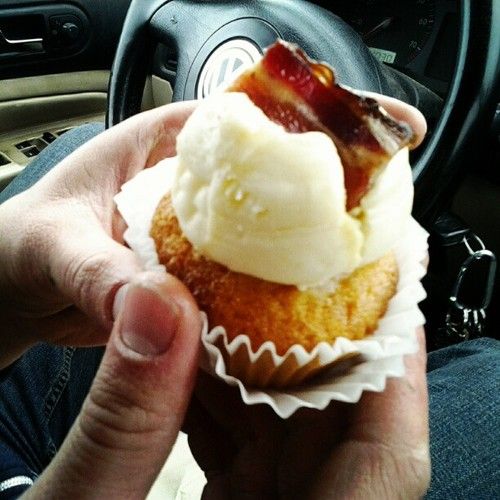 So if you're local, you should definitely try out
The Cupcake Zoo
! They're only open to the public one day a week, on Friday's, but take orders the rest of the week. They have really unique flavors, and release them a few days prior to Friday on their
Facebook page
to get you drooling.
After cupcakes, Mike and I spent the day together thrifting, playing disc golf, eating more delicious food, and watching Netflix. Twas a great day indeed.