Happy Sunday! I hope you're having a good one! We're supposed to get some crazy weather here where I am; insane winds and lots of snow! ahh! Hopefully not too nuts, but I already hear the winds whipping around like a madman out there.
Here are some pics from my phone in the form of instagram as of late.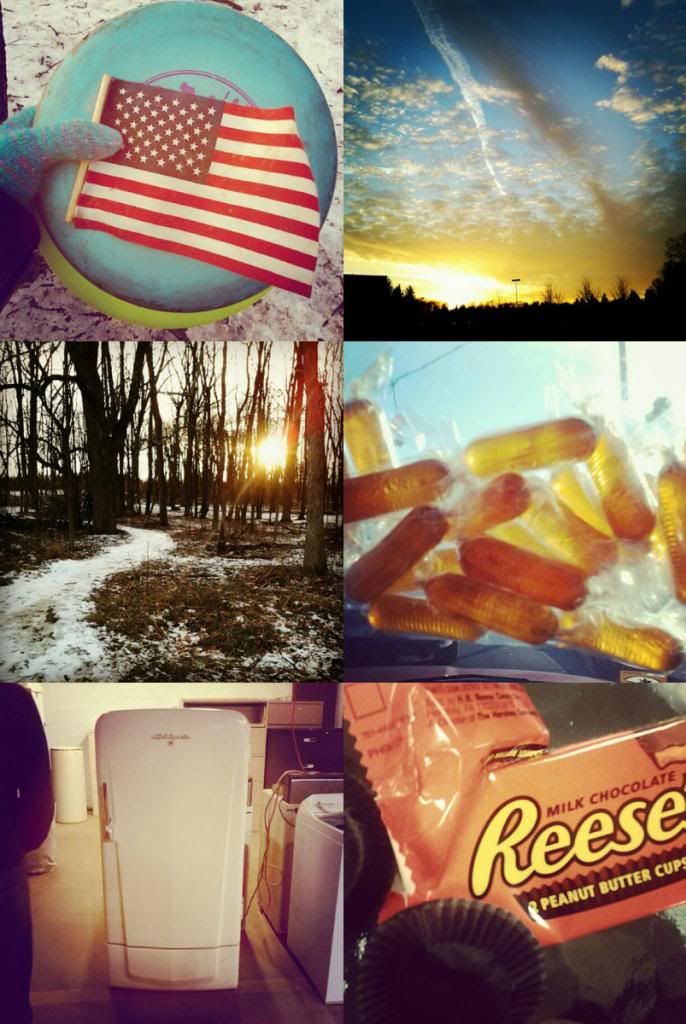 Flag I found on the ground while disc golfing with Mike // sunset from the parking lot of the disc golf course as we were leaving // still disc golfing; I like to stop and snap pics a lot // some hops candy from our local brewery general store // a refrigerator I probably should have brought home with me while thrifting... // mmmm....
some peanut butter toast drizzled with agave, and dusted in powdered sugar, paired with some coffee = breakfast // a super fun fort on a disc golf course // Moss in his cat box/ bed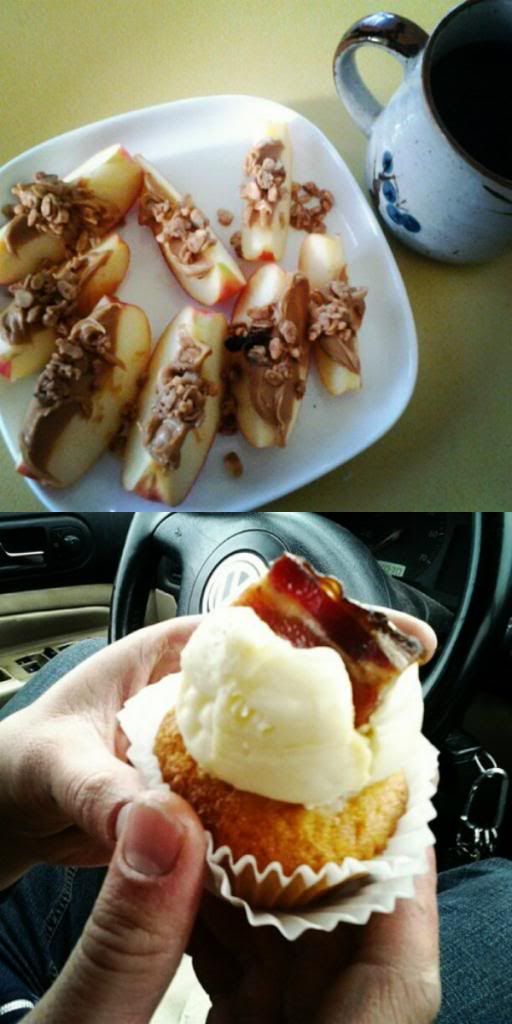 a breakfast of an apple with peanut butter and granola on top, and of course some coffee // Mike's pancakes & bacon cupcake
Turns out I like taking pics of my food. :) plus I really love eating....a bit too much I think.
Today is an anniversary of sorts for Mike and I! This is the day we started dating way back when we were 15 years old, and also the day that he proposed to me in 2006! I'm kind of super sad that I didn't think of asking for the day off of work in time to get it, and we can't be together all day. At least we have this morning together though.