Being a vegetarian, I miss out on a few things; usually something that I probably shouldn't have anyway, so it's not always a bad thing. And really, it's my choice, and I'm fine with it. One thing I choose not to eat is any product containing gelatin, since it's animal parts, which means I don't eat marshmallows anymore. When I saw this idea on Pinterest, I pinned it right away, and have been wanting to try it ever since. I don't really think this is supposed to be a marshmallow substitute, just a cute and tasty adornment for your hot cocoa, but I like to think of them that way.
Anyway, this is super super easy. All you do is take a bunch of whipped cream (store-bought or homemade; I got mine in a can :P), layer it in a cake pan, spread it out with a spatula (kind of flattening all the air out of it) and pop it in the freezer. One it's frozen, cut out little shapes with your favorite cookie cutter, and plunk them into your hot cocoa! Watch closely, they melt fast! (Make sure you pick a cookie cutter small enough that the shape will fit into your mug!)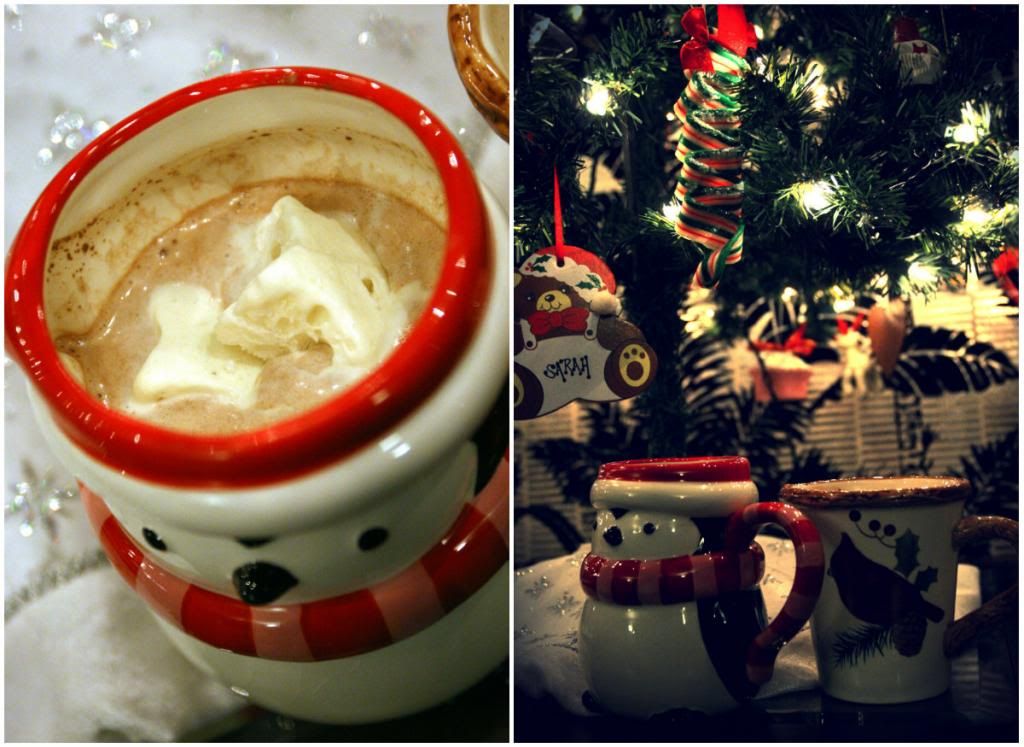 I found it easier to cut the whipped cream if I run the cookie cutter under water for a second, so it doesn't stick.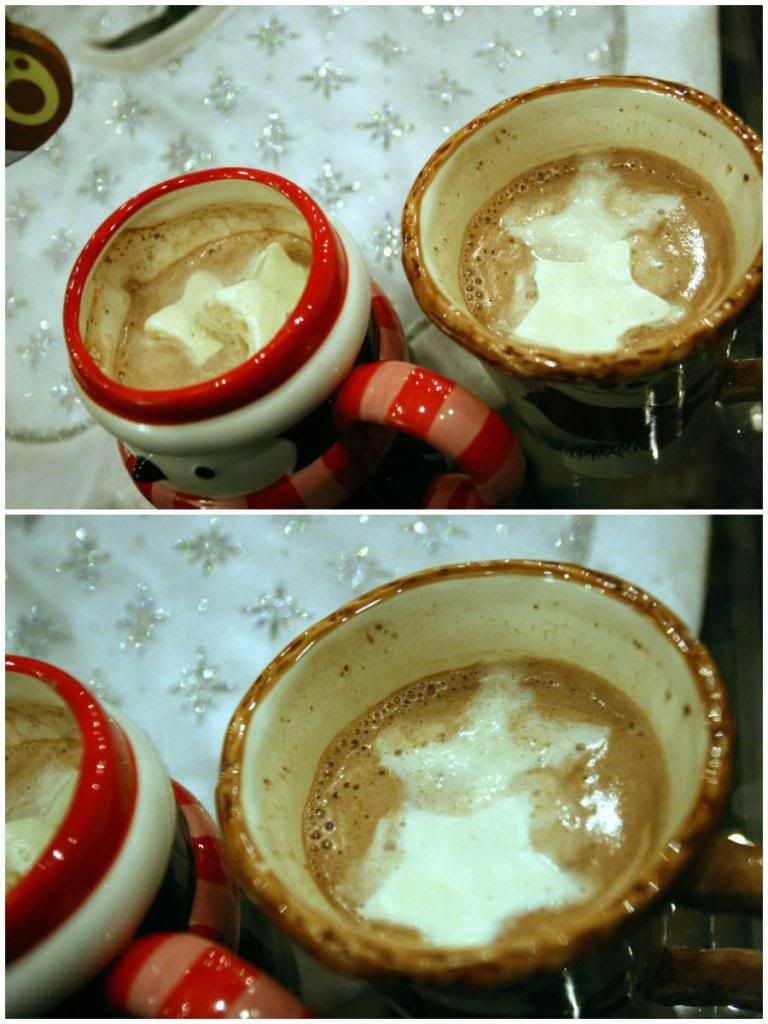 Or, you could do what Mike did after he sipped his stars out of his mug, and just spray a big pile onto your cocoa from the can. The man loves the stuff, I tell ya. I think he'll probably finish the rest of the can off by itself (and himself!), haha!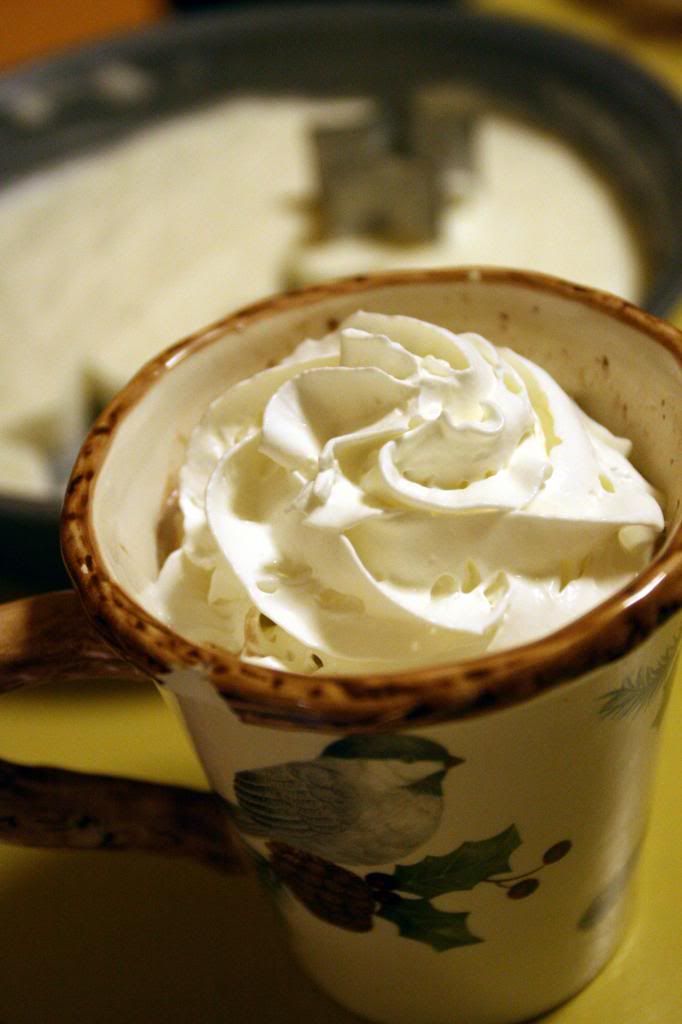 This was a fun little project to try, and I'm looking forward to a few more mugs of cocoa using these little shapes (there's a bit of the frozen stuff still left over). I hope you all have a wonderful Tuesday! Thanks for the well wishes yesterday with my new position, it went really well!