Good morning! It's time for What to Wear! :) This session has us thinking about what to wear on Christmas morning (err, what did we wear, to make it simpler).
This is what I wore on Christmas morning...just my p.j.'s; I like to keep it simple and comfy. I don't actually wear matching pajamas; usually just some of Mike's flannel pants, and whatever shirt sounds cozy. This time it ended up being a tank top, a soft pink long sleeve, and a zip up hoodie. Oh, and some snowman socks. A little coffee, and I'm good to go!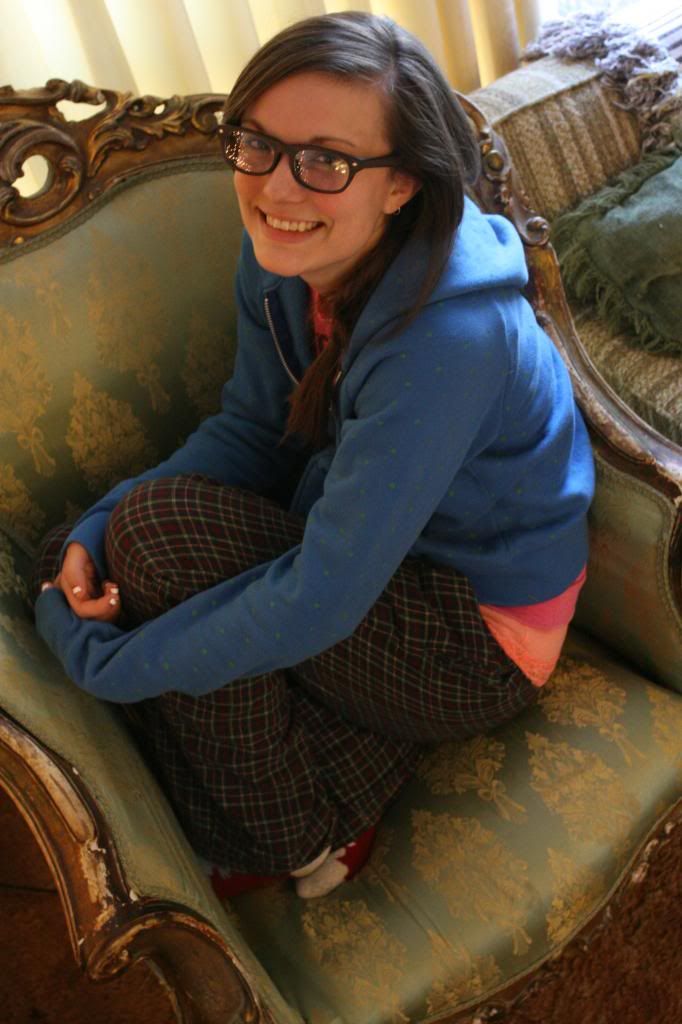 woah, this is truth here, folks...me, straight out of bed in the morning...
Okay, to be totally honest, though, I did put a spot of cover up on...I have this hideous patch of rosacea on my cheek that won't seem to go away (after multiple laser-zaps from the Dr. ow. one more coming up, hopefully that will do it!). Other than that though, no make up.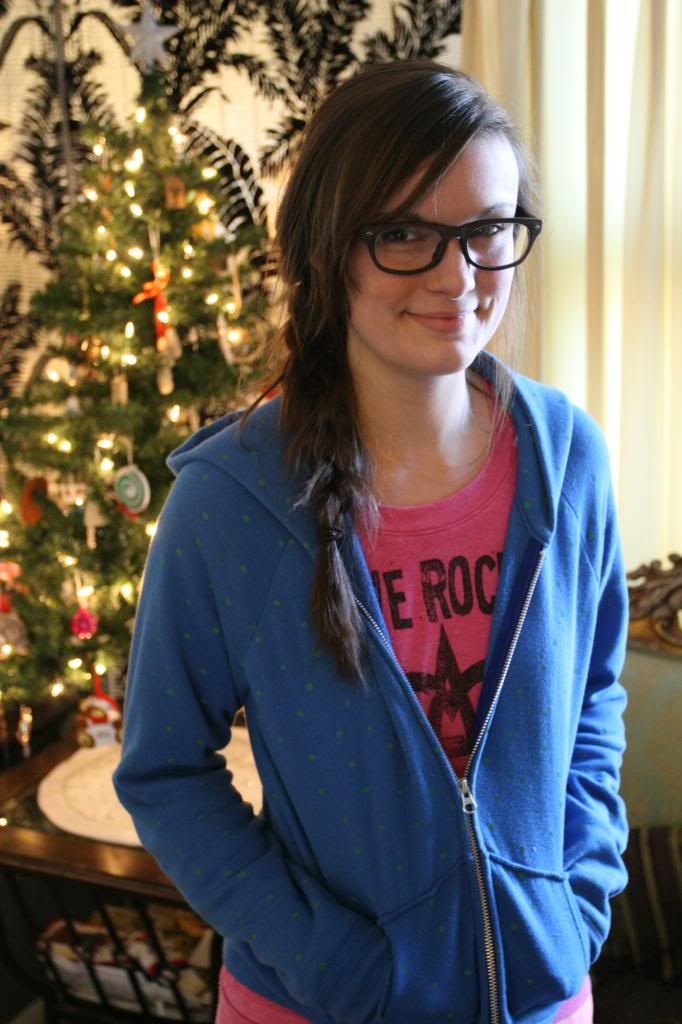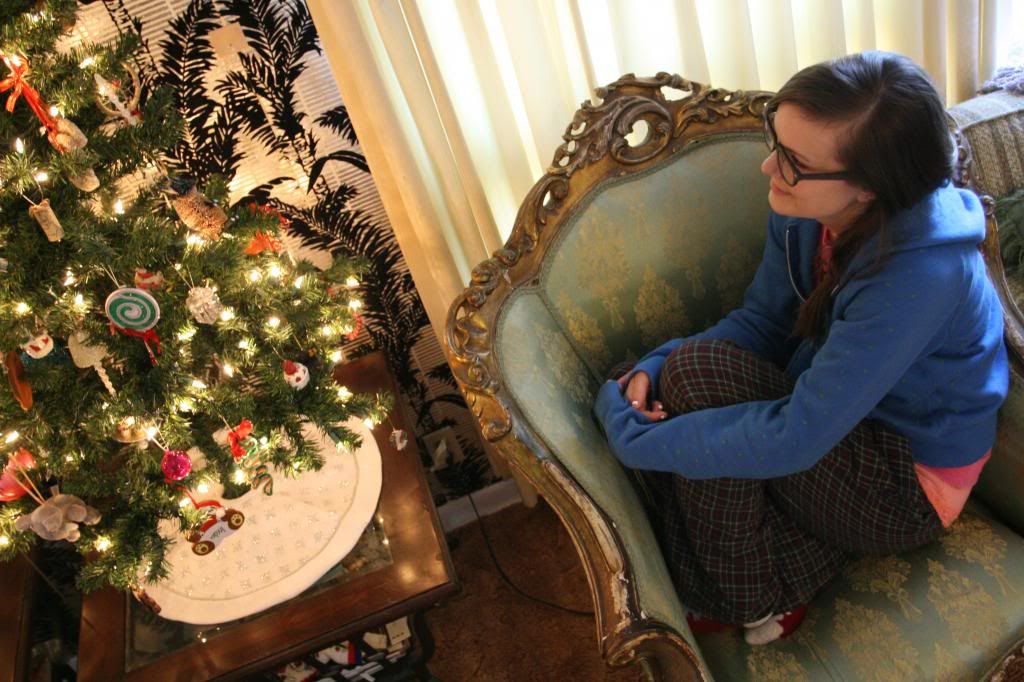 oh, just a few of my boys, ya know. :)
Nuke was really excited to look inside his stocking. He got a new collar from our local brewery! Haha, and we had the "fire" going on the tv while opening gifts. Yeah, I know, we have a real fireplace now, but we haven't had it inspected yet to see if it's safe before lighting it up...don't want to burn down our new place.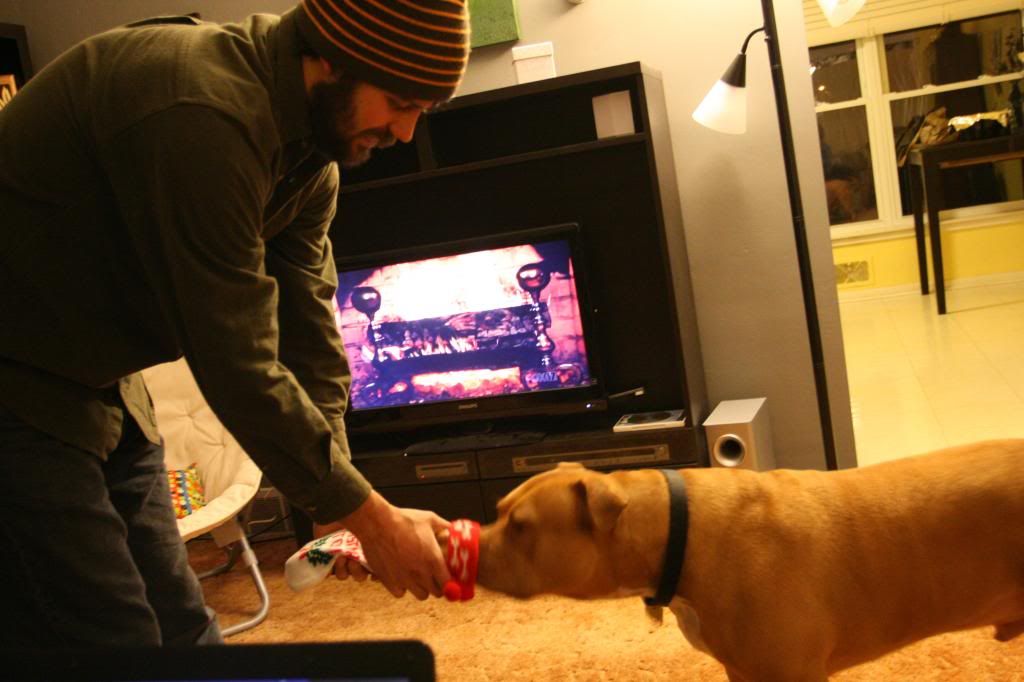 Be sure to stop by the other ladies' blogs to see what they wore Christmas morning!
And before you go, don't forget to enter my giveaway to win some tasty treats and an awesome mug! It can be found
here
. You have until the 31st at midnight to enter.
Have an awesome day!