Most of you probably know me as a
glasses
wearing gal, and that is mostly true. For most of my blogging career, I've been a glasses wearer (can you believe it's been 7 months already?!). Before that though, I lived life a little fuzzy, and I was okay with it, not really knowing what I was missing being able to see clearly I guess. I thought I could see just fine; perhaps it was a little harder to read and use the computer, but I got by.
Right before I got married 6.5 years ago, my parents quickly got me a pair of
eyeglasses
while I was still on their insurance plan to use for simple tasks such as the above. I wore them here and there, but they mostly stayed tucked away unless I was home playing around on the computer or reading.
Well, then I got old. I think I told you about how when I turned 25 and had to renew my driver's licence, I failed my eye exam. Yup. I thought for sure I'd be okay too, because I didn't even bring my glasses with me when I went for my renewal exam. Yadda, yadda, long story short, I now have to legally wear glasses in order to drive. Since then, I've acquired three pairs of glasses (3!) and have fun alternating pairs based on my outfits. I guess you could say I'm slightly obsessed or silly, but I think it's fun; I mean, why not?! They're totally an accessory, so why not change them out like earrings?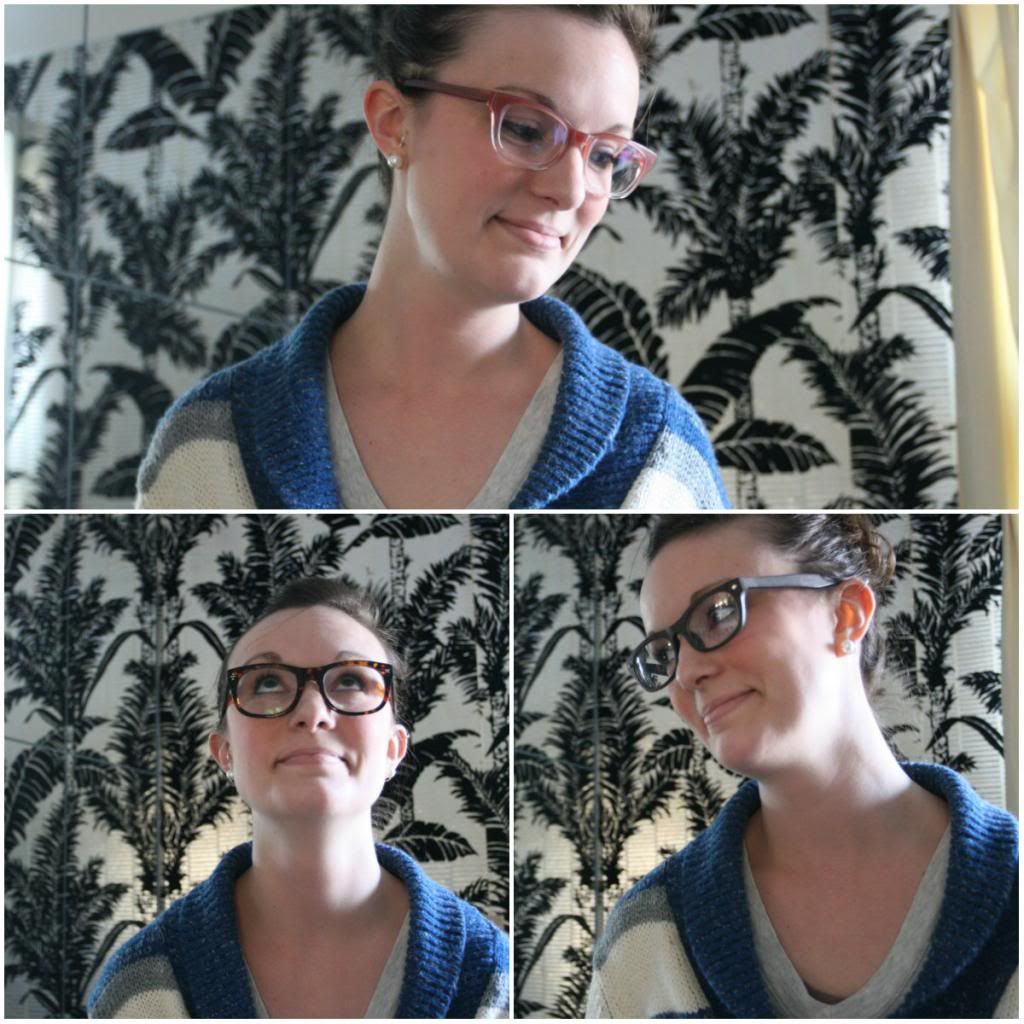 I've recently come across
GlassesUSA.com
and found some really cute
glasses frames
while browsing. Although none of my current glasses come from here, I've found a few pairs I wouldn't mind adding to my collection. Perhaps this little wishlist of mine can help you out if you're in the market for a pair yourself, check it out!

Have you ever considered purchasing
online glasses
, or already have? I was a bit weirded out by the idea at first, but it's not bad. You can upload a picture of yourself and "try on" the glasses before you buy them.
Click here
to try some on! What are your glasses stories? I'd love to hear them! :)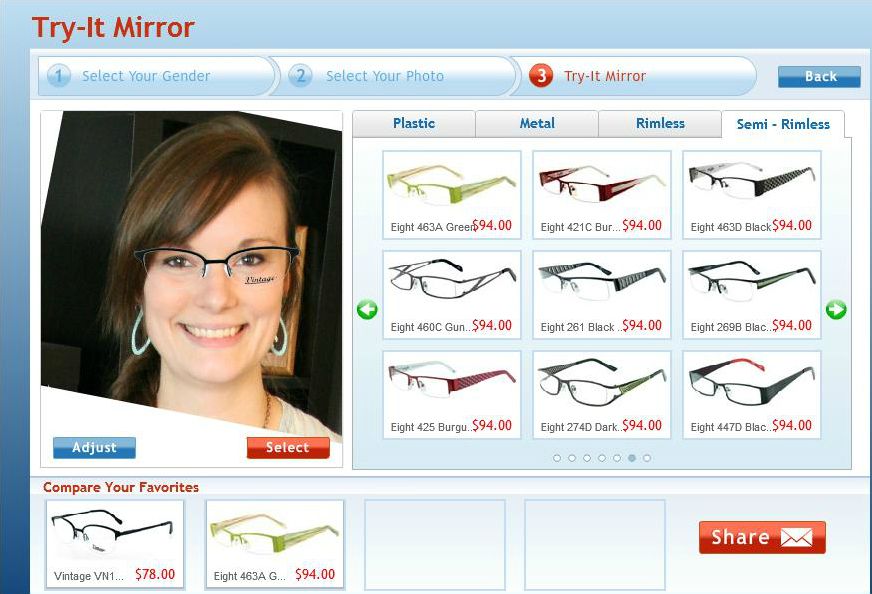 Aaaaand, for you my special readers, I have a few coupon codes to pass along to you!
Storewide offer - Take 15% off + get free shipping on your entire order (orders over $50).
Code: FS15
or
Take 10% off any order of prescription glasses.
Code: Blog10
Thanks GlassesUSA for the discounts!
Hope you're having a great weekend, everyone!