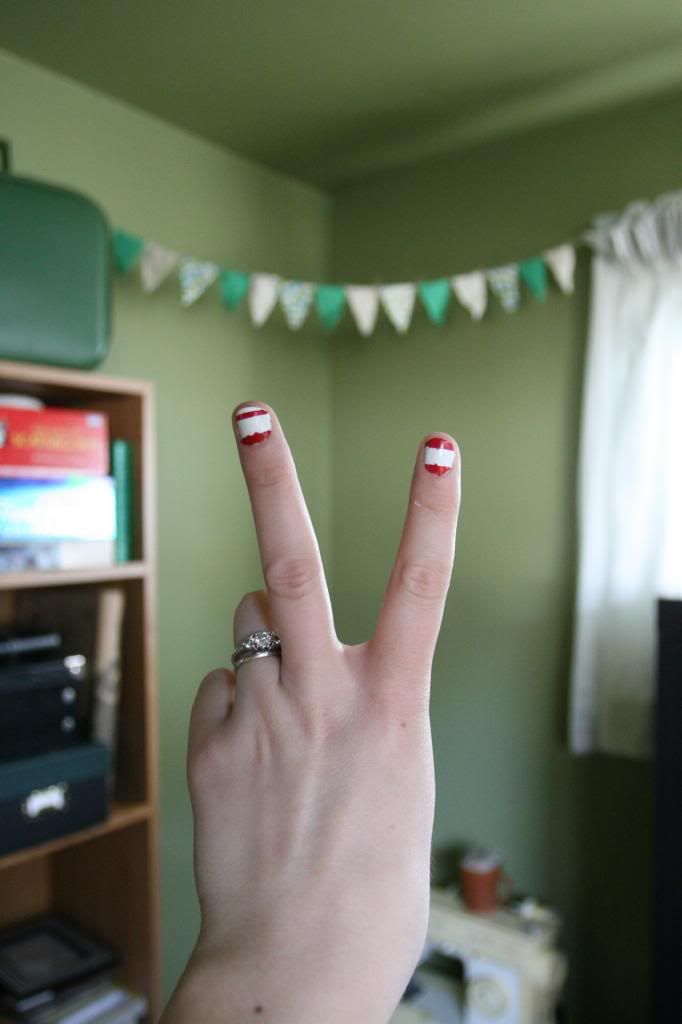 Oh you know, just some candy cane nails, comin' atcha! (very sloppy ones, at that!) It's hard for me to sit still long enough to make my nails look really good...I just kind of slap it on, and end up with this, haha! ahhh, that and knowing it's just going to chip off within a day or two doesn't make my motivation any more great, but I still wanted some semi-cute nails for the season!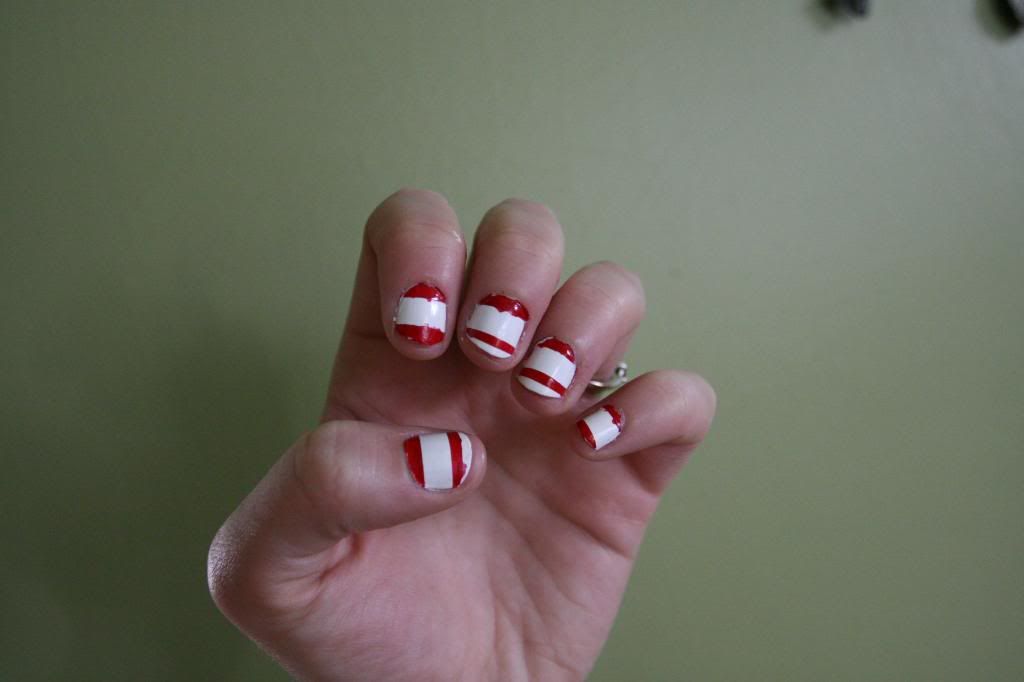 The funny thing is, I was talking to my friend Ela about wanting to paint my nails like candy canes, and she had the same idea. I explained how I couldn't find my white polish, and then she said that she couldn't find her red! Sooo, we traded polishes, and now we both have sweet sweet fingertips! :) Thanks Ela! (Hers look far better!)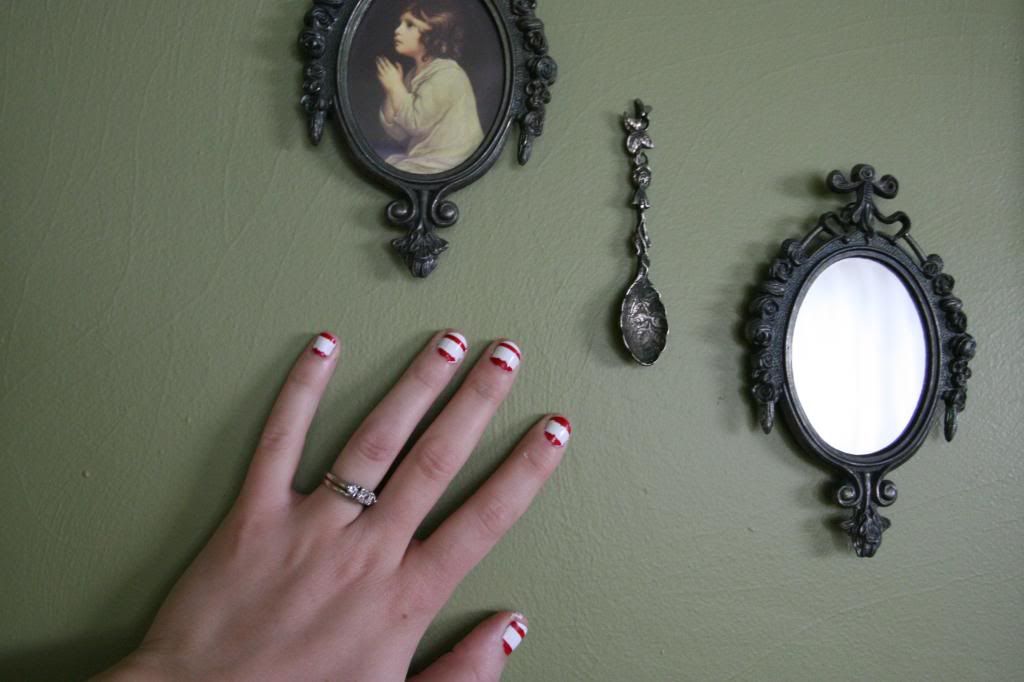 My mind's racing with all the things I need to get done, and I'm not quite sure how I'm going to make it all happen and still sleep at night... oh the joys of working full time. (don't get me wrong, I'm very thankful to have a job...it's kind of necessary, just wish I had more time!)
I hope you all have a great weekend! Is anyone traveling? What are you doing to prepare for Christmas, and how are you getting it all done??