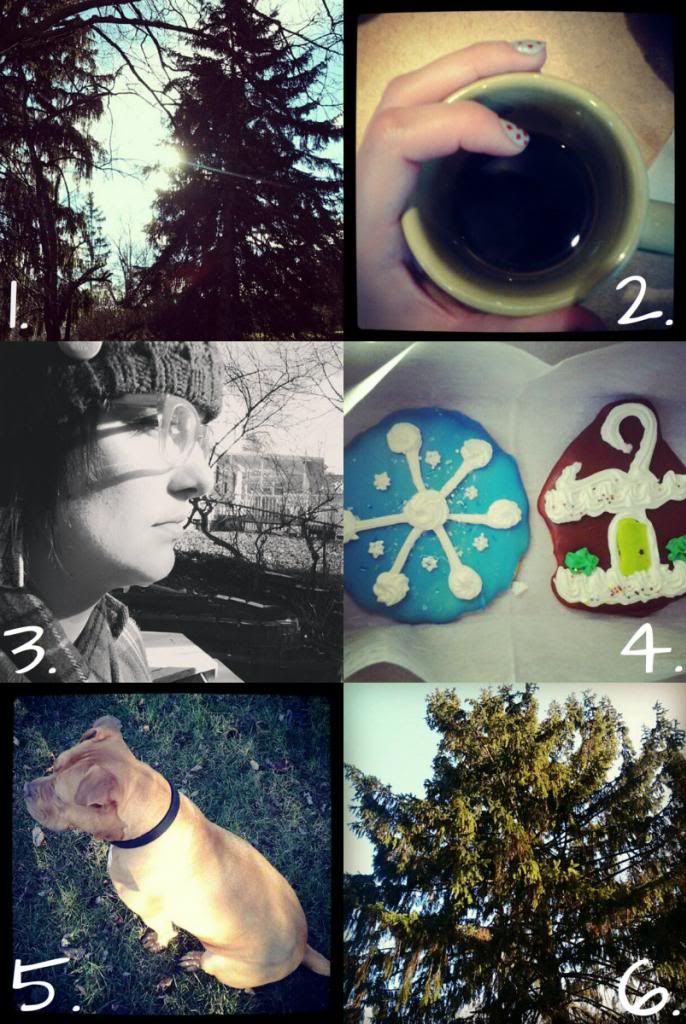 1. One of the massive pine trees in my backyard. I love looking at them.
2. Coffee and polka dotted nails; a lunch date with Mike.
3. entertaining myself while taking our dog out.
4. Some of the best cookies ever from McKenzie's bakery. I love the crazy kid sugar cookies, the frosting is sooo yummy. The under part is kind of crunchy, and the top part is fluffy.
5. Nuke chillin' in our backyard.
6. Another mighty pine; they're so crazy tall, I'm hoping they never decide to come down!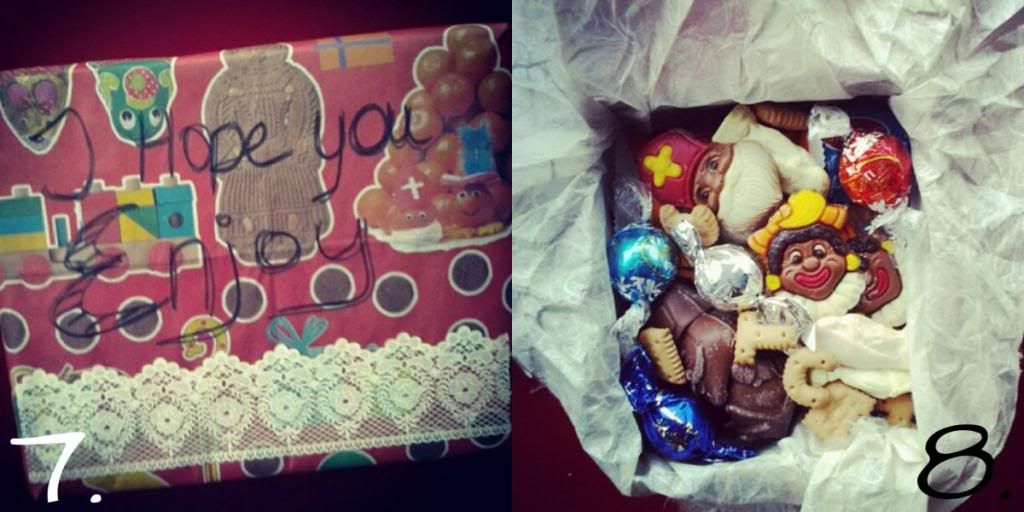 8. She send me candy and treats from Belgium! How awesome! This was so fun to get and go through trying all the new-to-me things; thank you Dorien!
One more day of work for this chick, and then three days off to enjoy Christmas! woohoo!!!